Let's face it: Parting with your pup is tough. Whether you're dashing out for the day or taking off on a trip, the last thing you want to do is leave your best friend behind.
This summer, save on kennel costs and plan a trip to the Pocono Mountains! There are plenty of pet-friendly places to play and stay here.*
Today, in honor of National Puppy Day, we're outlining five fun things you can do with your dog in the Pocono Mountains.
1. Doggie Paddle
Numerous outfitters allow canine companions on Pocono Mountains river trips. Pet-friendly places include Chamberlain Canoes, Edge of the Woods Outfitters and Kittatinny Canoes.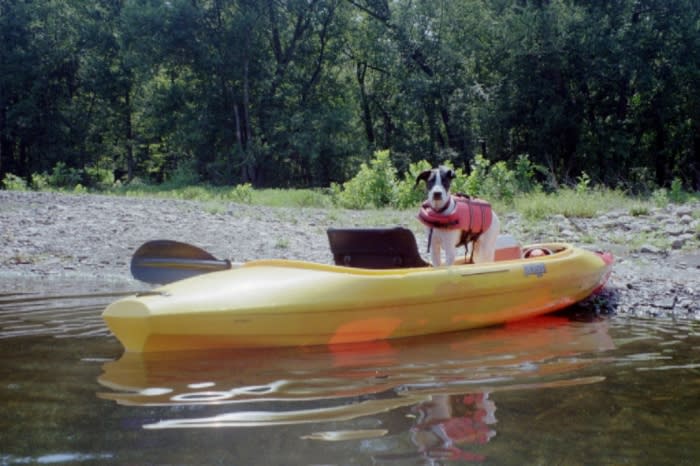 2. Go for a Walk
Imagine your dog's delight when you upgrade his walk to a hike through one of these Pocono parks:
Beltzville State Park • Bushkill Falls • Delaware Water Gap National Recreation Area • More
3. Ruff It
Take your canine to a campground! Dogs are welcome at the following properties:
Four Seasons Campgrounds  • Jim Thorpe Camping Resort • Keen Lake Camping & Cottage Resort • More
4. Fetch
Put your pet on parade at one of these Pocono Mountains shopping centers:
Country Junction • Country Kettle • Dunkelberger's Sports Outfitter • Pocono Candle Works • More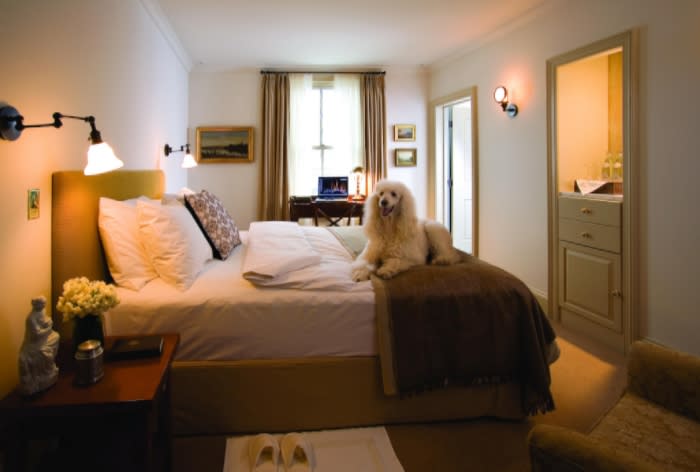 (Photo credit: Bruce Buck)
5. Have a Treat
Dine with your dog! Al fresco seating arrangements are available at many downtown restaurants. Search for sites as you stroll through Jim Thorpe, Milford and Stroudsburg.
After a full day of play in the Pocono Mountains, you'll need a place to put your paws up. Our pet-friendly accommodations welcome you to rest and refuel. Visit our Pet-Friendly Vacations page for trip planning resources and book your summer getaway today!
Happy National Puppy Day from the Pocono Mountains!
*NOTE: Rules and regulations vary by location. Be sure to read up before you leash up in the Pocono Mountains.
We had a blast on National Puppy Day! View the video below to see how we celebrated, and follow PoconoTourism on Snapchat for more fun.