Get set for spring with a revitalizing spa experience in the Pocono Mountains! Our spas and salons are rolling out fresh spring menus with ingredients that invigorate. Sara Gallagher, manager of The Spa at Mount Airy, helped us select the perfect services for spring renewal.
Read on for our spring spa picks, and follow us on social media for spa-centric giveaways starting March 9, 2016.
If you're looking for something…
Relaxing
Opt for a Swedish or Signature Massage, says Sara, and look for treatments that incorporate the soothing scent of lavender.
Our Pick: The Lavender Tranquility treatment at Spa Kalahari and Salon. This pampering package includes a lavender-scented full-body scrub and a full-body Relaxation Massage.
---
Energizing
Sara recommends a Bamboo Massage, or treatments with citrus elements.
Our Pick: The Spa at Mount Airy's Bamboo Massage. Employing bamboo sticks for deep tissue work, this relaxing treatment is guaranteed to leave you feeling well-balanced and refreshed.
---
Detoxifying
Clay wraps come highly recommended. Sara tells us that clay draws toxins out of the body.
Our Pick: The exfoliating, purifying Clay Wrap from Laurel Spa at Pocono Manor.
---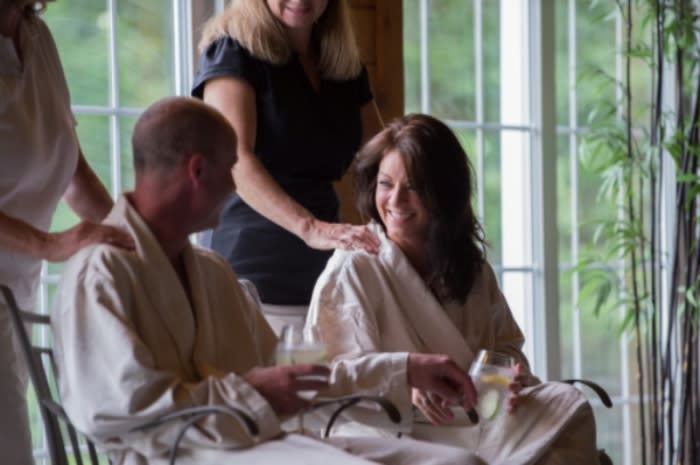 Brightening
Sara says to go for a Vitamin C Skincare Treatment with Vitamins A, C and E in the masque.
Our Pick: The Vitamin C Facial at The Nest at Skytop Lodge. This revitalizing treatment induces relaxation and refreshes tired skin.
---
Hydrating
Indulge in a Hydration Skin Care Treatment. Sara explains that hyaluronic acid holds 1,000 times its weight in water, producing powerful hydration results.
Our Pick: The Lodge at Woodloch's Moisture Drench Facial. Featuring hyaluronic acids, this indulgent spa service replenishes moisture at the cellular level to leave skin looking and feeling vibrant.
---
Rejuvenating
Sara suggests an Anti-Aging Skin Care Treatment with lactic acid to smooth and re-texture. She explains that Vitamin E is a rich antioxidant vitamin that improves skin smoothness and softness.
Our Pick: The Organic Indulgence Facial offered at Great Wolf Lodge's Elements Spa and Salon. Using all-natural spa products made from vitamin-rich fruits, vegetables and herbs, this customized facial can treat a variety of skin concerns.
---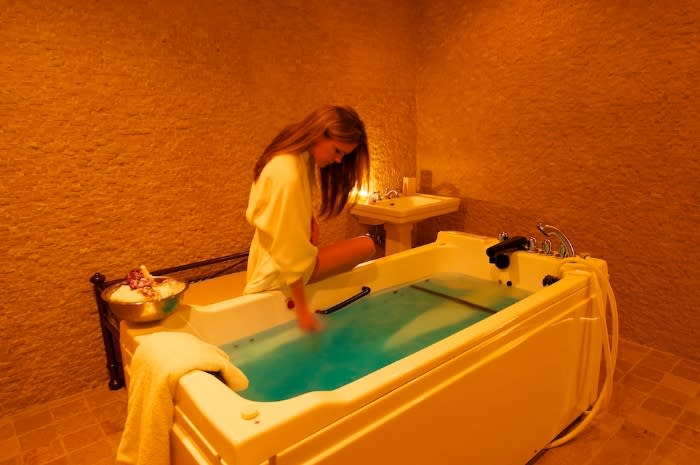 Like the Pocono Mountains Visitors Bureau on Facebook for the chance to win services from each of the spas mentioned above. The Pocono Mountains' Spa La La contest starts Wednesday, March 9. Some restrictions apply.
Now is a great time to learn more about the Pocono Mountains' many day and destination spas. Add @PoconoTourism on Snapchat for a behind-the-scenes look at two of the properties featured in this post.