Quench your craft beer craving at the Pocono Mountains' longest running celebration of suds! The 26th Annual Great Brews Beer Festival is set for Saturday and Sunday, November 19 and 20, 2016.
Split Rock Resort hosts the annual event, bringing dozens of breweries and over 100 craft beers to the Pocono Mountains. Read on for an event guide and details on how you can win a pair of tickets.
---
Great Brews at a Glance
Event: The 26th Annual Great Brews Beer Festival
What: Two days of food, brews, games, giveaways and music in the Pocono Mountains
When: Noon to 4 p.m. on Saturday and Sunday, November 19-20, 2016
Where: Split Rock Resort, Lake Harmony
Cost: $40 in advance; $45 at the door; DD, VIP, group, and two-day tickets available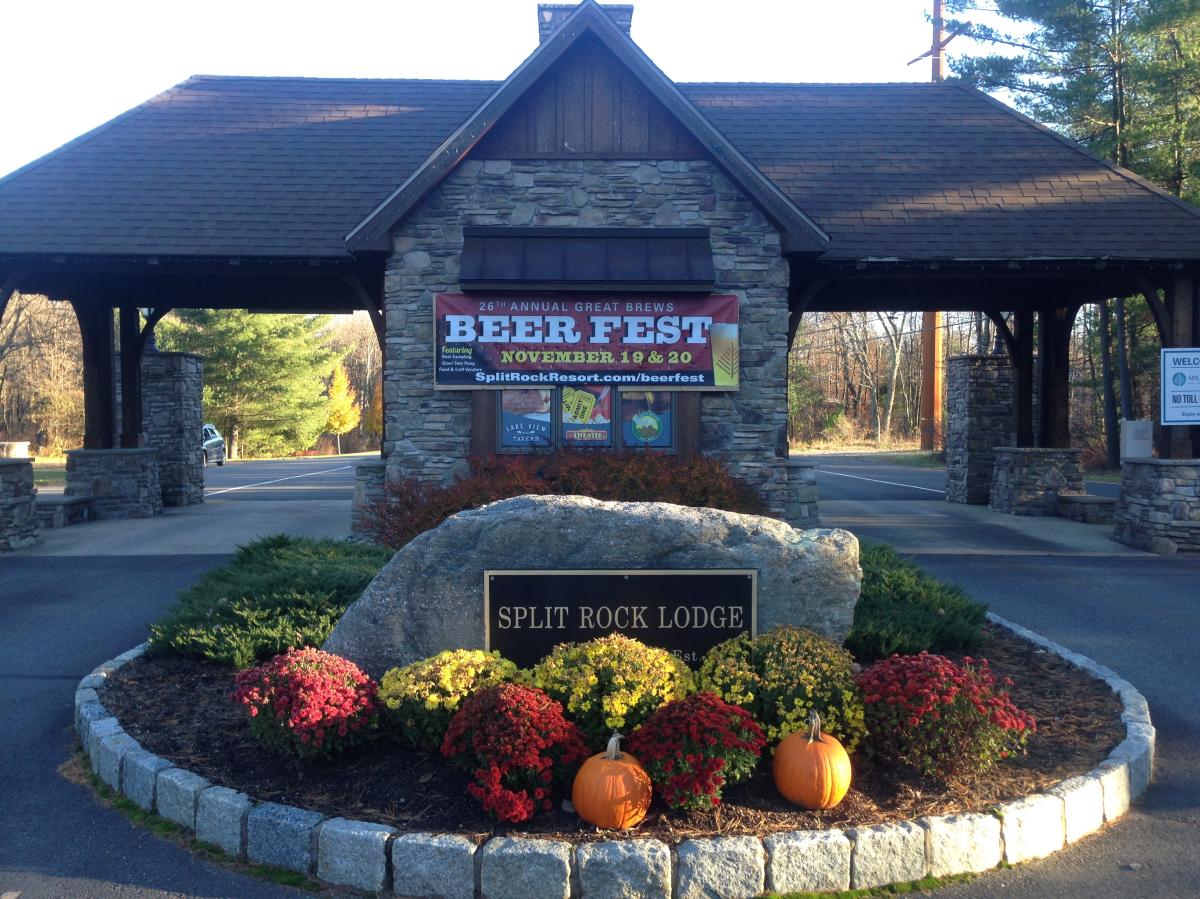 ---
Get the scoop on Great Brews from the Split Rock Resort crew! Find festival history, news, and insider tips, below.
~ 26 Years of Tastings ~ What's New ~ Know Before You Go ~ When You Go ~
According to Marketing Manager, Ashley, the Great Brews Beer Festival is an ever-changing event.
"Over the years we have evolved with the beer industry, as we don't want to offer just tastings; we want to offer the newest tastings in the industry," she said. "Last year we incorporated Sour Sundays as sour beer was emerging in the market. This year we're offering Sparking Alcoholic Water as one the exclusive beer tastings available for our VIPs."
But there's more than just brews to look forward to.
"We've also added more entertainment over the years. Aside from over 100 craft beers, we have included sports on big screens, live entertainment, backyard games, giveaways, and more. Last year we had 2,000 attendees, and we're hoping for even more this year!"
---
New breweries for 2016 include Arcadia Brewing Company, Avery Brewing Company, Dock Street, Elysian's, Flying Dog, Hardywood, Rogue Brewery, Alchemy Science, 1911 Spirits, Heavy Seas, and Stoudts.
"We're also doing a photo shoot space, which is new. Our VIP tickets will also be a little different than last year. Last year VIP included extended hours; this year VIP will have exclusive beer samples, complimentary snacks, and a souvenir bag."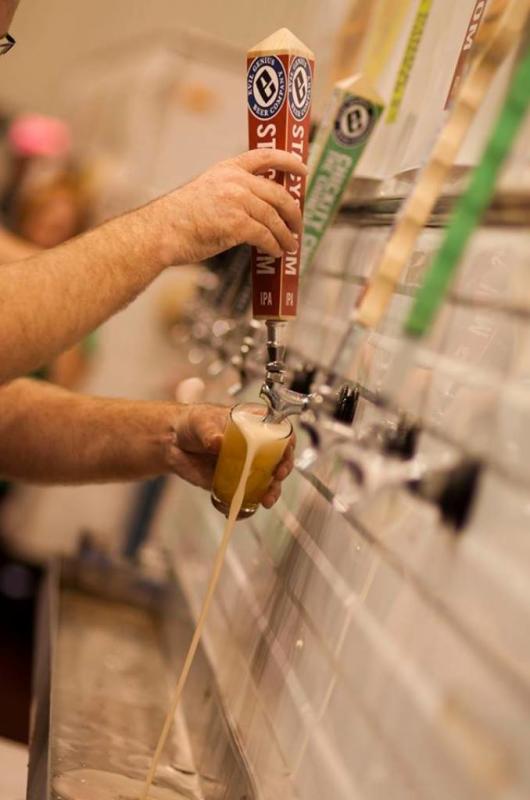 ---
Pick your ticket: Admission options include VIP, general, designated driver, two-day, and group. All guests receive a free souvenir glass to fill during the festival.
Our advice? Make a weekend of it! Accommodation packages are available.
A few notes from Ashley: "The festival is indoors. There is plenty of parking at the [venue], and there is no fee for parking."
---
Hang onto your glass! It's your ticket to tastings around the event.
Ashley suggests a turn at the backyard games. "You must try giant beer pong! It's new this year, and it will be a blast!"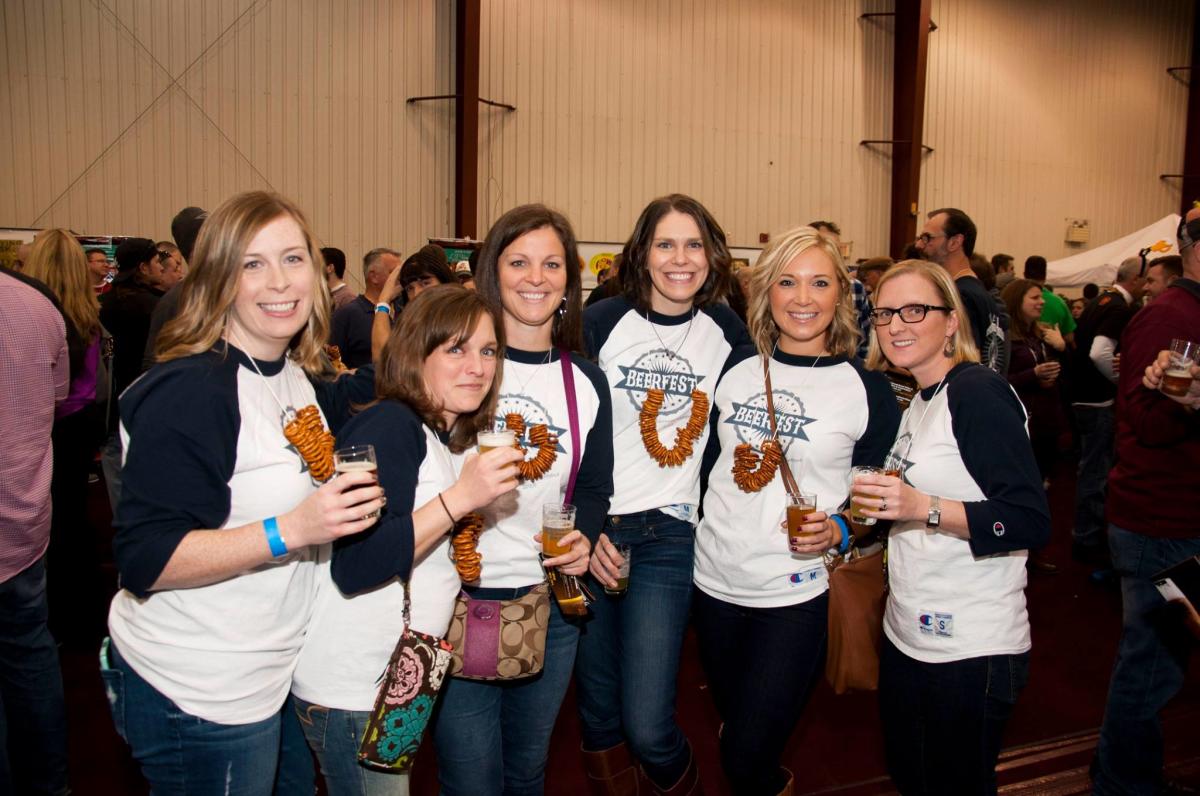 ---
Win Your Way In [GIVEAWAY ALERT!]
COMMENT on this post! Name a Pocono Mountains brewery in the comment section for the chance to win two tickets to the 26th Annual Great Brews Beer Festival. We'll select a winner by replying to one comment at noon on Monday, November 14, 2016. Keep an eye on your entry. If it's picked, you'll have until midnight to contact us and claim your prize.
---
For more on festivals in the Pocono Mountains, check out our calendar of events.
Be sure to visit the Pocono Mountains' own wineries and breweries during your visit.
Whether you're seeking a retreat from the everyday or a family adventure, Split Rock Resort is an…