Experience the Poconos in Augmented Reality
Use your mobile device to access exclusive filters and Pocono Mountains fun.
There's a brand new, free way to experience the Pocono Mountains, and it's just a few taps away. The Pocono Mountains Visitors Bureau is working with the social platform Melderverse to launch and grow a continual series of augmented reality (AR) content. What is augmented reality? AR technology uses your mobile device's camera to enhance the real-world environment in front of you with digital elements and virtual objects.
Just in time for The Great Pocono Raceway Airshow, you can use your mobile device to try our new airshow helmets AR filter. When you upload your photo from the AR filter to our contest, you'll be entered to win great prizes! Here's a step-by-step guide to how it works.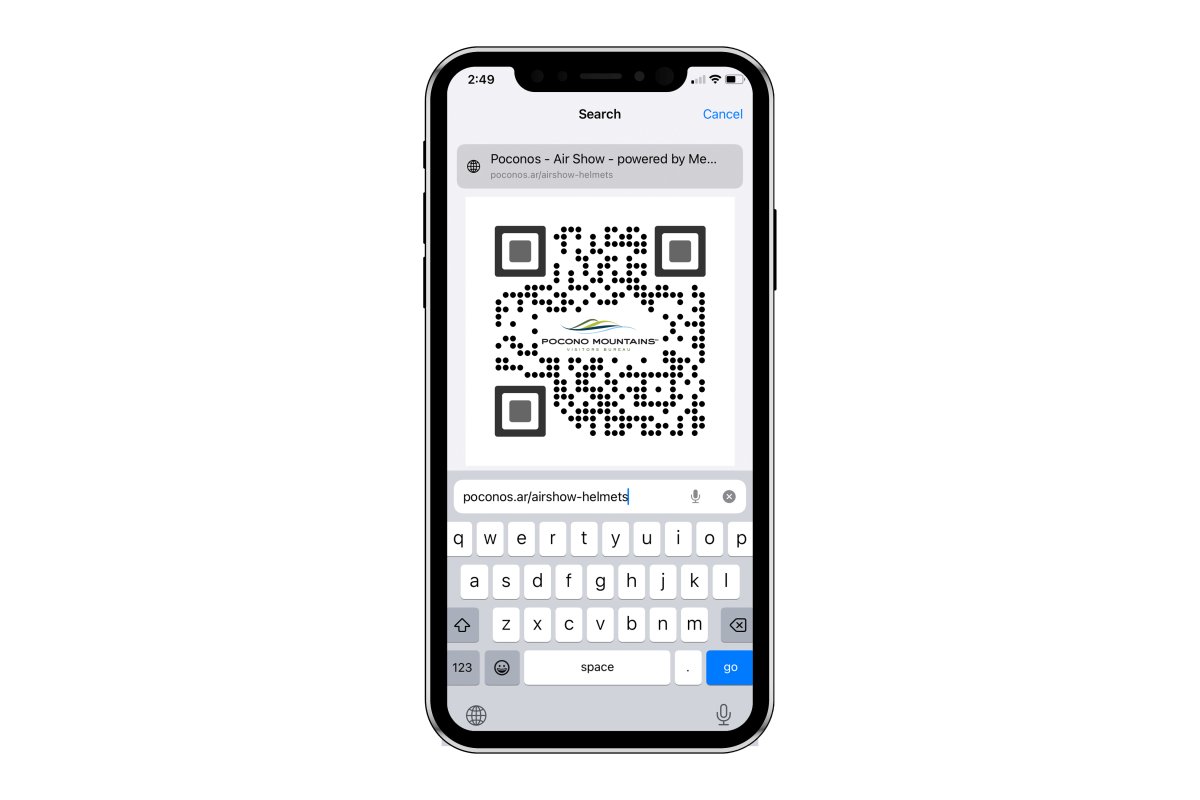 Use your mobile device's native web browser, Chrome, Safari, or Firefox to visit https://poconos.ar/airshow-helmets. You can also scan the QR code above with your mobile device, which will load a pop-up prompt leading you directly to the url above.
Step Two: Grant permissions.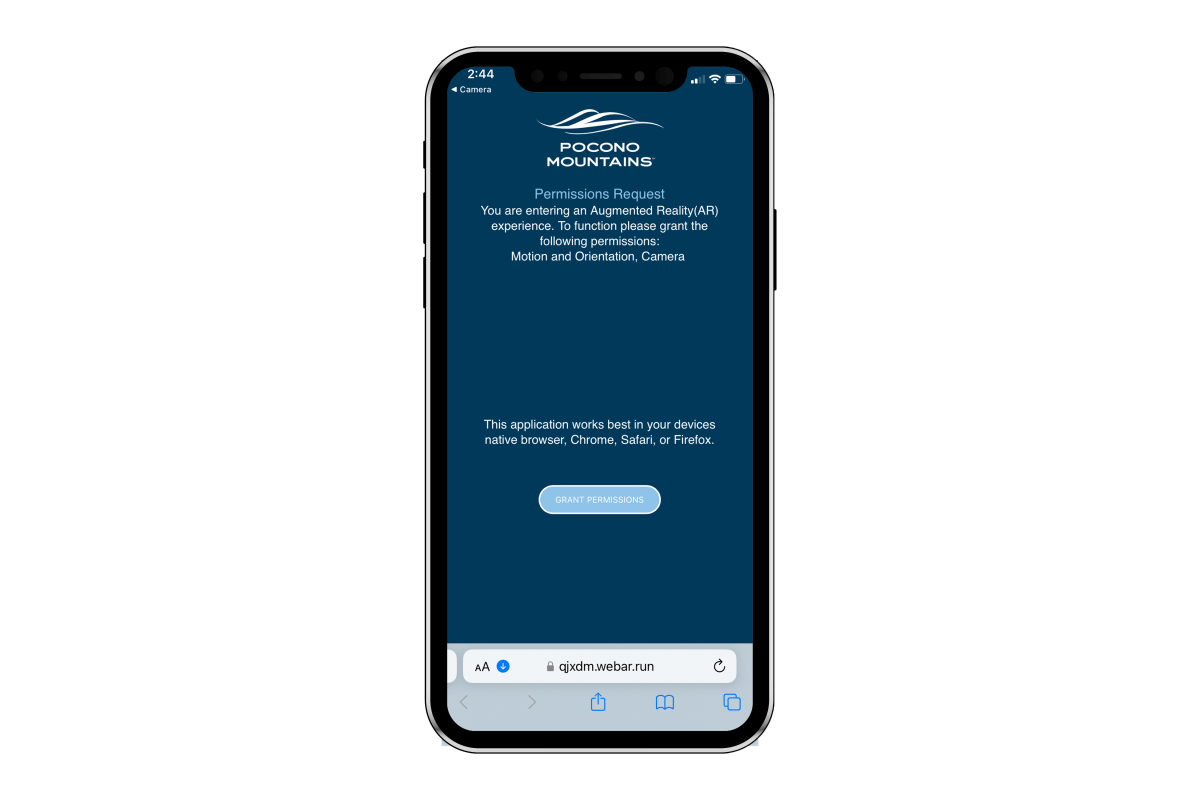 A screen will load asking for permissions to use the Motion and Orientation and Camera features of your device. These are needed to enable the augmented reality experience. Click the "Grant Permissions" button then "Allow" to grant permissions and continue.
Step Three: Try the helmet filter!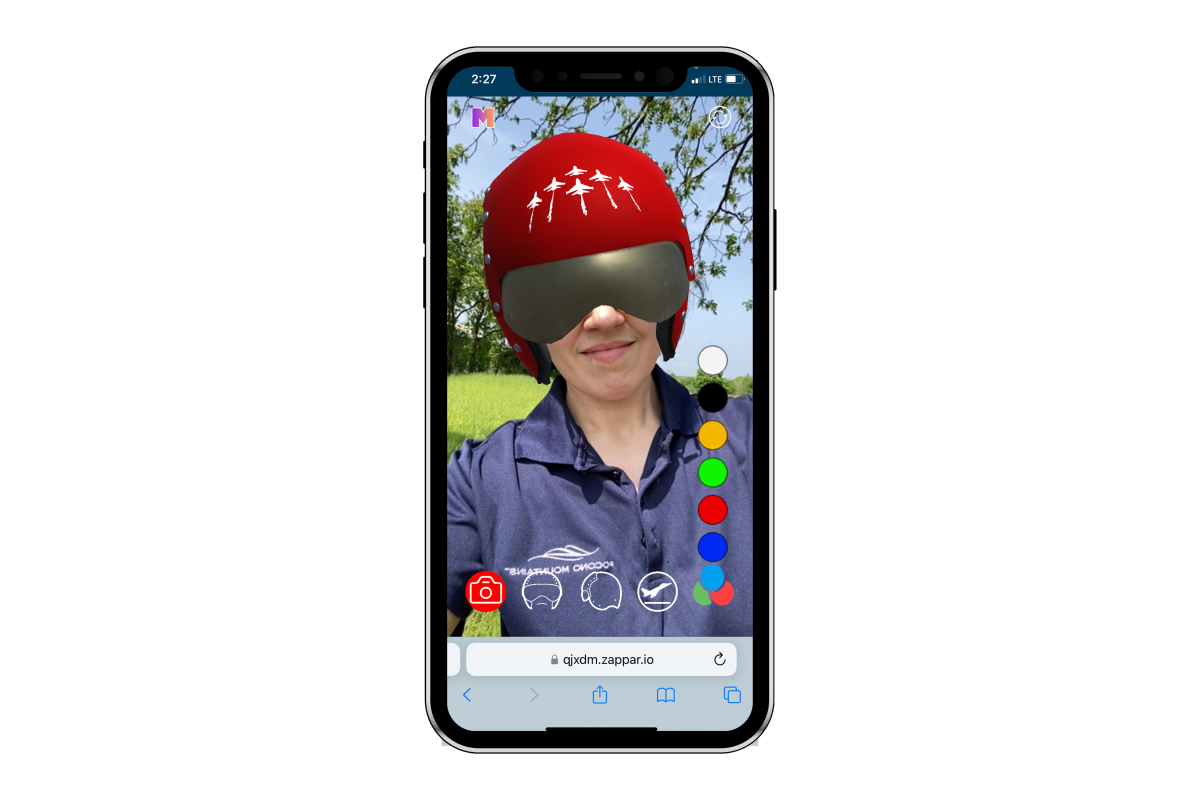 After you've granted permissions, the application will load. You'll see the view from your mobile device's selfie/front-facing camera, and any face in view will be wearing a sleek airshow helmet! This is just the beginning: here's what you can do next.
Customize your helmet.
Use the menu at the bottom of the screen to change the appearance of your helmet!
Tap the colors icon on the far right to change the color of your helmet from grey to blue, red, green, yellow, black, or white.
Tap the helmet front view icon to lower the helmet visor or lift it to reveal aviator sunglasses.
Tap the helmet side view icon to change the logo on your helmet. Show your love of great local businesses like Barley Creek Brewing Company, Pocono Whitewater, and Skirmish Paintball.
Snap a photo.
Tap the red camera icon on the far left to take a photo with the helmet filter. After you take a picture, follow the prompts to save the file to your device. Click the "X" in the upper lefthand corner to return to the main menu.
Step Four: Send jets flying.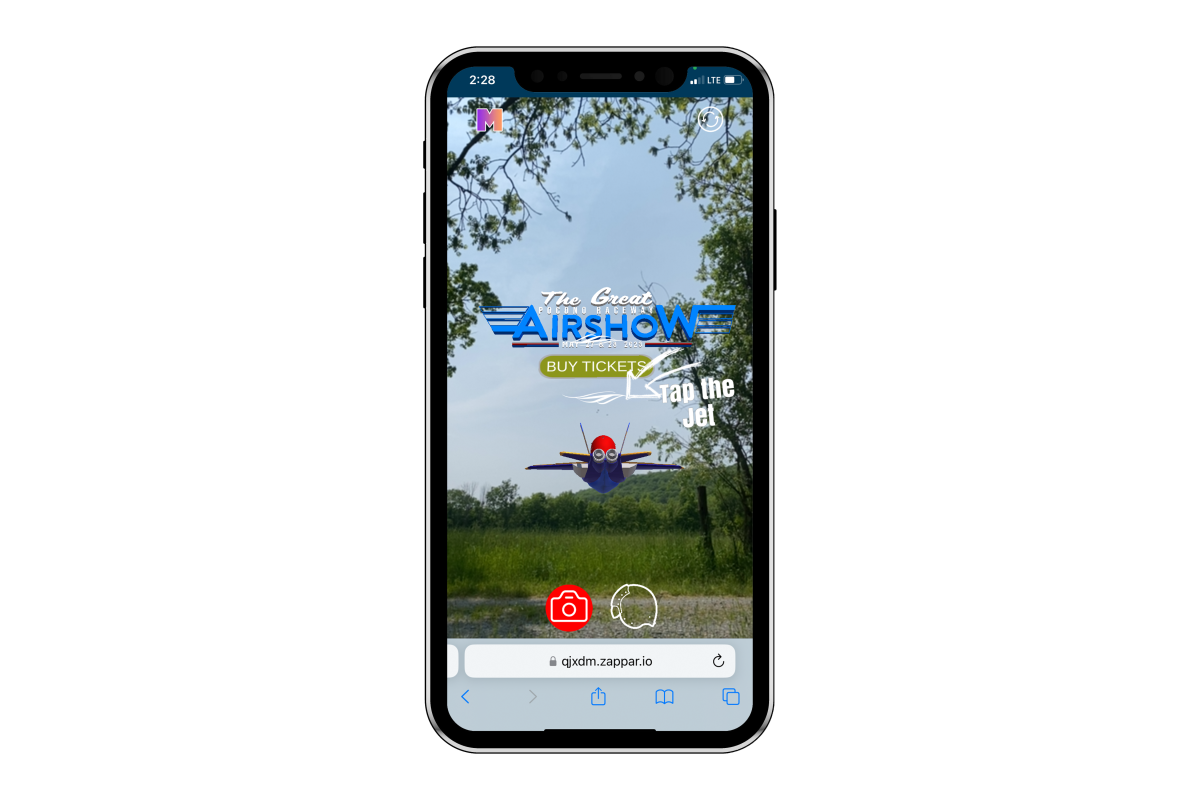 When you tap the airplane icon (second from right in the bottom menu), your view will switch to your mobile device's outward-facing camera. Find a flat surface, then tap to send a jet flying through the air! You can also tap "Buy Tickets" to purchase tickets to the airshow. Click the helmet icon at the bottom of the screen to return to the main menu.
---
Share your Airshow Helmet Selfie for a Chance to Win!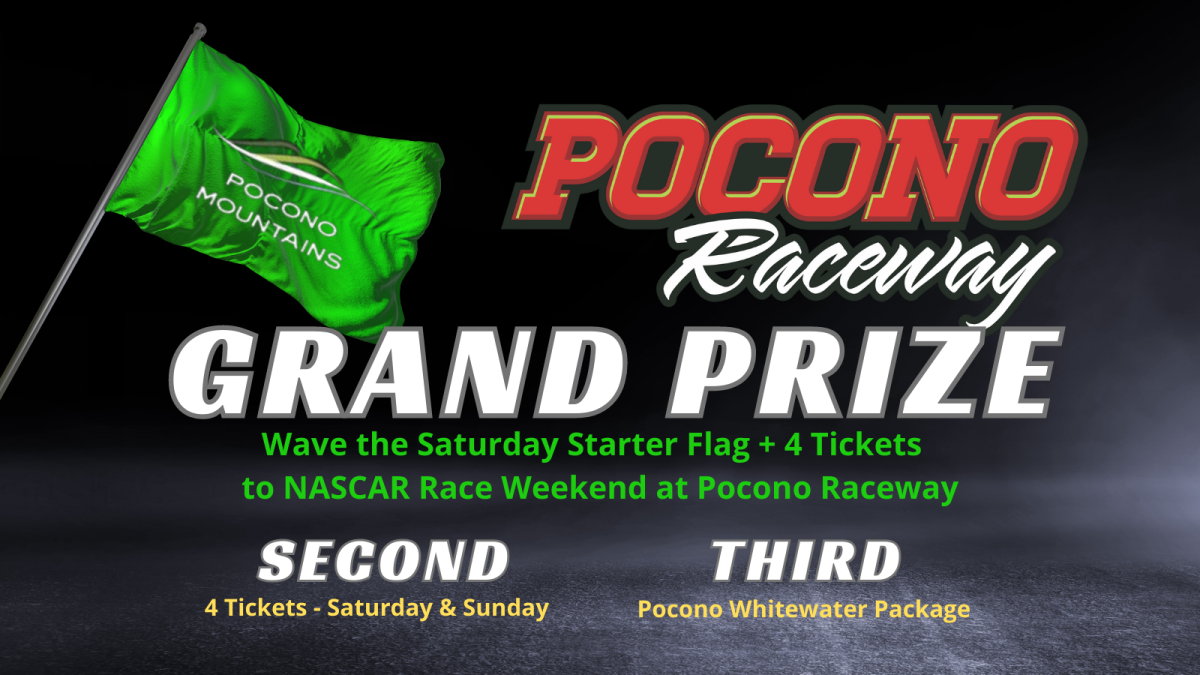 Share your selfie from the Pocono Airshow Helmet AR Experience to earn a chance to win great prizes like tickets to the NASCAR Cup Series Race Weekend at Pocono Raceway and even the opportunity to wave the starter flag at the Explore the Pocono Mountains 225 NASCAR Xfinity Series race on Saturday, July 22, 2023! Click here to view the full rules and details and enter the contest. Follow the prompts to earn points by logging any selfies that you've shared on different social platforms with #PoconoMtns and #HelmetSelfies and also inviting your friends to participate.
Augmented reality, also called AR, utilizes technology to superimpose digital elements on top of the real-world environment in front of you, as seen through your mobile device's camera view. Filters are one example of augmented reality technology, in which a digital hat, accessory, or other enhancement is added to a user's selfie.
Melderverse is a company which specializes in creating augmented reality experiences. The Pocono Mountains Visitors Bureau has partnered with Melderverse's team of technical designers and developers to launch innovative, immersive, and fun new AR experiences that are tied to beloved Pocono events and places.
3.

How do I access Poconos Melderverse AR experiences?

Poconos Melderverse AR experiences can be accessed using a mobile device: simply enter the URL into your mobile device's web browser app, follow the prompts to grant permissions, then the AR experience will load! AR experiences for Wally Wine Fest, The Great Pocono Raceway Airshow, and Airshow Helmets are available now.

Stay tuned for even more experiences to come! The official Poconos channel in the Melderverse app will be available later this summer. Soon you'll be able to collect virtual items like grapes and jets and use them to unlock more augmented reality fun in the Poconos Melderverse. You'll also be able to play a library of games, earn rewards and surprises, and even access exclusive deals and offers for local restaurants and resorts. More details coming soon.