Downtown Districts
While visitors are enjoying the heritage of the four downtown districts in the Pocono Mountains, they will notice an ever-growing artistic prevalence.
The talented Pocono communities of local artists create works in nearly all media. Visitors can plan to attend opening receptions and opportunities to meet the artist at regular events, which often also include street-side entertainment and other exhibits.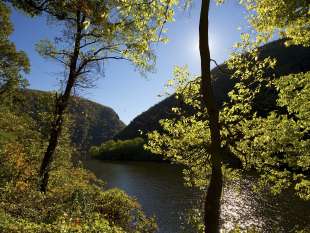 Get to know the unique towns of the Pocono Mountains.