Attractions in Jim Thorpe
Come experience the "Switzerland of America"
Whether discovering outdoor recreation in the Lehigh Gorge or enjoying the town's shops and dining, visitors discover so many unique things to do in beautiful Jim Thorpe that many come back year after year. Enjoy the proximity of the Lehigh River and Lehigh Gorge with a whitewater rafting trip or a hike or bike ride along the D&L Trail. Visit Mauch Chunk Lake and the surrounding area for more fresh air and outdoor activities like fishing and swimming.
Take a stroll downtown to snap photos against the historic architecture or soak in the arts & culture and entertainment. From trains to trolleys to sidecars, there are lots of unique tours to get a new perspective on the area. Seasonal and holiday events are also a big draw in town. At the end of the day, unwind at specialty wine & spirits hot spots.
Kemmerer Memorial Park
Located on the wooded hillside overlooking the Lehigh River and historic downtown Jim Thorpe, Kemmerer Memorial Park is the town's hidden gem. Donated by the Kemmerer family to the People of Mauch Chunk (now Jim Thorpe) in 1927, the grounds once held an impressive hillside mansion, carriage house, fountain and several outbuildings. The estate was designed like a park, with trails, bridal paths, terraces and carriage roads. The property went from being a family estate to a town park and recreational facility, and today has a tennis court, basketball court and an outdoor play area.
The paths and trails remain, weaving through beautifully landscaped grounds where strategically located benches along the trails offer a pleasant shaded place to stop, rest, maybe read a book while watching the park's wildlife go about their activities. And during the summer season, visit the beautifully restored Carriage House for a primer on the history of the front hill families (Kemmerer, White, Hazard, Packer, Lentz, Leisenring and Wentz).
The park's upper entrance is located a short walk up Packer Hill Road, opposite the Harry Packer Mansion. The lower entrance, along the original carriage road to the Kemmerer Mansion, is on Lehigh Avenue, near the Post Office and across the highway from the train station parking lot.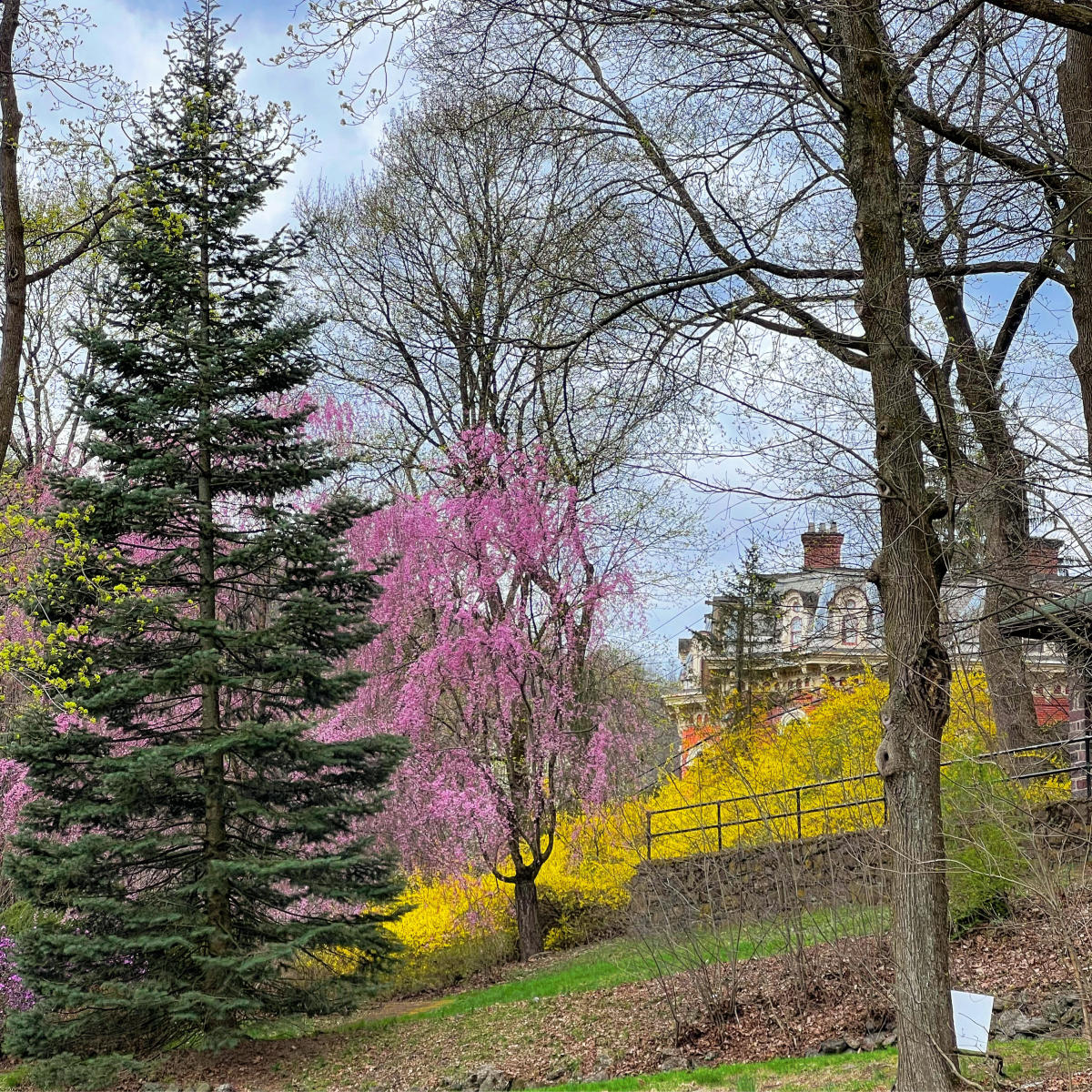 There's always something exciting coming up on the calendar in Jim Thorpe. Take advantage of fun happenings in and around this…
Making Memories in Jim Thorpe