Keep watch for that highly-recognizable British classic, Austin-Healey, on Pocono roadways all this week including a Platinum Jubilee Car Show in downtown Stroudsburg on September 21 from 3 p.m. – 6 p.m.
The Pocono Mountains Visitors Bureau is a proud sponsor of the Austin-Healey car show on Main Street this Wednesday. As many as 275 cars are expected to take part in the event on the 500 and 600 blocks of Main Street as well as North 7th Street and Courthouse Square.
Stroudsburg Borough officials plan to close these streets from 2 p.m. – 7 p.m. as well as North 6th Street from Main Street to Sarah Street and South 6th Street from Main Street to Ann Street. Detours will be in place with traffic control directing drivers around the event or where to park to enjoy the Austin-Healey vehicles on display.
"This promises to be a fantastic showcase of automobile history meshed perfectly with the scenic roads and downtown areas for which the Pocono Mountains is known," said Chris Barrett, President/CEO of the Pocono Mountains Visitors Bureau. "We thank the organizers and hosts including Kalahari Resorts & Conventions and Downtown Stroudsburg."
Kalahari is playing host to the week-long 'Enclave 70' convention September 18-24 sponsored by the Austin-Healey Club of America and the Austin-Healey Sports and Touring Club. It is expected more than 600 attendees including some from Canada and overseas will spend the week in the Poconos for the convention of the British classics made between 1952 and 1970.
The Platinum Jubilee Car Show in Stroudsburg will be among the highlights of the week for those attendees and any classic car fans in the Pocono Mountains or those who may plan a trip here to witness the rare show.
"Stroudsburg Borough has been planning for a safe and successful Austin-Healey car show this week," said Borough Manager Larry Kopp. "We are appreciative of the many partners including Stroud Area Regional Police, Flagger Force, EMS and fire personnel and the car club volunteers as well as the general public."
For the most up to date information on street closures and temporary no parking zones in Stroudsburg for the car show visit StroudsburgBoro.com or the borough's Facebook page.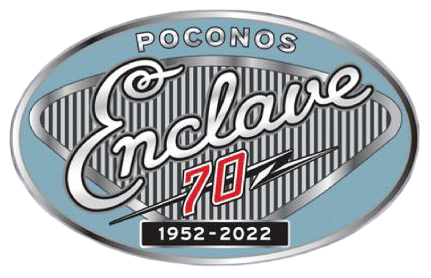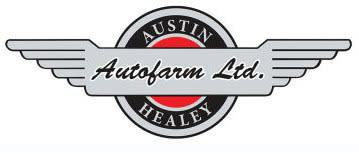 ###
Pocono Mountains visitor information is available online at PoconoMountains.com or by phone at (570) 421-5791. Follow @PoconoTVNetwork on X (formerly Twitter) to stay current with up-to-date information. Established in 1934, the Pocono Mountains Visitors Bureau is a private, non-profit membership organization. The PMVB is the official destination marketing organization for the four counties of Wayne, Pike, Monroe, and Carbon in Northeastern Pennsylvania.