* Media Alert *
Downtown Stroudsburg 2021 Christmas Tree Lighting
Happening this Friday in Courthouse Square
WHAT: Downtown Stroudsburg will dazzle for the 2021 Christmas Tree Lighting, a beloved annual tradition among hundreds of local families, visitors, and businesses. For those who are unable to attend in-person, a livestream of the event will be available on the Visit Downtown Stroudsburg Facebook page.
Enjoy entertainment from the cast of Change the Musical, plus a visit from Santa and the Grinch. Master of Ceremonies, Erik Diemer, and Stroudsburg Mayor Tarah Probst will give remarks and lead the tree lighting countdown.
WHEN: Friday, November 26, 2021, from 5:30 – 7:30 p.m. *Tree lit at 6:15 p.m.
WHERE: North 7th Street (Courthouse Square), Stroudsburg, PA 18360
WHO: This event is sponsored by Go Collaborative, Stroud Media, We See Productions and Kitchen Chemistry. Organizers extend a special thank you to the Snyder Family and Stroudsburg Borough Street Department for supplying and decorating the tree.

In addition to this event, the Snowmen of Stroudsburg will make their debut on Friday. The following day, Saturday, November 27, is Small Business Saturday. Many shops throughout Stroudsburg will offer sales and discounts, as well as unveil new products for the holiday season.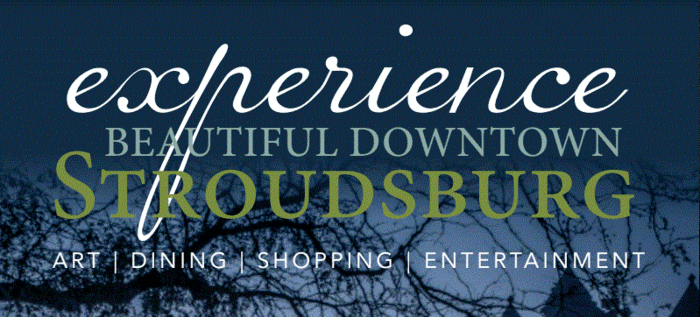 ###
CONTACT:
Erik Diemer – Master of Ceremonies
(570) 517-1089
[email protected]
Stroudsburg is more than just a map dot along I-80. We are a bustling and eclectic downtown district nestled in the Pocono Mountains with shoppes and art galleries, restaurants, cafés, live music and entertainment, and world class events. Come soak in the historic sites, visit the weekly farmers market, or spend some time enjoying local street art. There is always something happening in downtown Stroudsburg!