The Pocono Mountains Visitors Bureau is deeply saddened to announce that Gail V. Sterrett, Director of Marketing for the PMVB passed away on Monday, February 9, 2009. Gail would have celebrated her 25th year with the bureau this coming April.
Her responsibilities included overseeing an integrated marketing program to promote the Pocono Mountains of northeastern Pennsylvania as a tourism destination, as well as supervising the advertising, public relations, printed materials, web site and online marketing for the bureau.
During her tenure she managed a number of successful marketing programs, including the launch of the bureau's main 800poconos.com site and specialty sub-sites. She was instrumental in developing the PMVB's annual Marketing Day conference since 1995, now known as Tourism Day and most recently, she implemented the launch of the new Pocono Mountains Brand… It's TIME for the Pocono Mountains.
She was a member of ATME, the Northeast Pennsylvania Ad Club and Skal International. Prior to joining the Pocono Mountains Visitors Bureau she was employed by the American Broadcasting Company (now The Walt Disney Company) in New York City as a Supervisor in the Affiliate Relations Department. She earned an MBA in Marketing from Fordham University in NYC and a BA in Communication Arts from Molloy College in Rockville Center.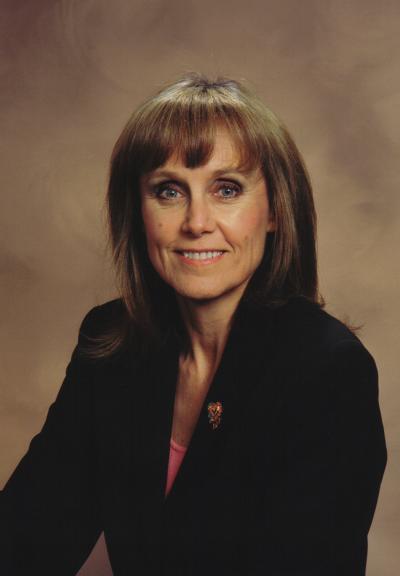 Services

The following arrangements have been made:
Sunday, February 15 – Viewing 2-4pm and 7-9pm
Monday, February 16 – Viewing 2-4pm and 7-9pm
Tuesday, February 17 – Mass and funeral starting at 10:30am
The viewings will be at Roslyn Heights Funeral Home, 75 Mineola Avenue, Roslyn Heights, NY, 11577.
The mass will be held at St. Mary's Catholic Church, 110 Bryant Avenue, Roslyn, NY 11576.
She impacted many lives and left a lasting impression.
Gail was our co-worker, boss, and friend. She will be missed dearly by all those at the PMVB and within the tourism industry as a whole. Please keep Gail's family in your prayers.
Memorial Contributions
In lieu of flowers, memorial contributions can be made in Gail's memory to:
St. Mary's Human Concerns Center, 440 Round Hill Road, Roslyn Heights, NY, 11577
(This is the food pantry at the local church.)
Leukemia and Lymphoma Society, c/o Elizabeth Brown, Roslyn High School, PO Box 367, Roslyn, NY 11576
(All contributions made in Gail's memory will be donated to the Society during a marathon that they will be holding.)
A memorial service will be held for Gail in the Pocono Mountains in the near future. Details when available will be posted here and in the PMVB Newsletter.