Check back June 24, 2021 when this blog will be updated! The shimmering centerpiece of Pennsylvania's Pocono Mountains, Lake Wallenpaupack has been enticing vacationers for nearly a century. The 5,700-acre lake has plenty of space for paddlers and anglers to explore, and with 52 miles of shoreline, there is also something for landlubbers.
The area surrounding Lake Wallenpaupack also has a rich and colorful past, and the waterway is still edged by historic towns and communities loaded with cultural attractions. Be sure you call ahead to your destination before traveling to ensure nothing has changed. Here are seven of the best things to do at the 'Big Lake.'
1. Spend a Day on the Water
There are many ways to enjoy a day on the water at Lake Wallenpaupack. Pack a picnic and head for the family-friendly Palmyra Township Public Beach, and spend a day swimming and soaking up the sun along the sandy shoreline.
Rather spend some time in a boat? Paddle the lake with a canoe, kayak, or stand-up paddleboard (SUP). The serene water is ideal for first-time paddleboarders and kid-friendly kayaking trips. And, with so much acreage to explore, Lake Wallenpaupack has plenty to offer seasoned paddlers as well.
Several local outfitters provide boat rentals for Lake Wallenpaupack. Along with fishing boats and speed boats, the Pine Crest Marina also rents kayaks, paddleboards, and pedal boats. In Hawley, Wallenpaupack Scenic Boat Tours & Rentals provides kayaks, paddleboards, and pontoon boats for rent, in addition to offering hour-long scenic tours of the lake on family-friendly patio boats.
2. Hit the Trail
Explore Lake Wallenpaupack's shoreline on one of the area's scenic trails, such as the Wallenpaupack Lake Trail, accessible from the Lake Wallenpaupack Visitors Center. The trail traces the lakeshore for about three miles, offering the chance to glimpse bald eagles and other birds of prey, and then merges with the half-mile Wallenpaupack Creek Trail.
For a longer outing, there's Promised Land State Park, about eight miles from the lake. Perched on the Pocono Plateau, the park features nearly 50 miles of hiking trails to explore, like the trek to Bruce Lake, a sprawling, glacial tarn. From Promised Land State Park, hikers and runners can also explore the extensive trail system in the adjacent Delaware State Forest.
3. Drop a Line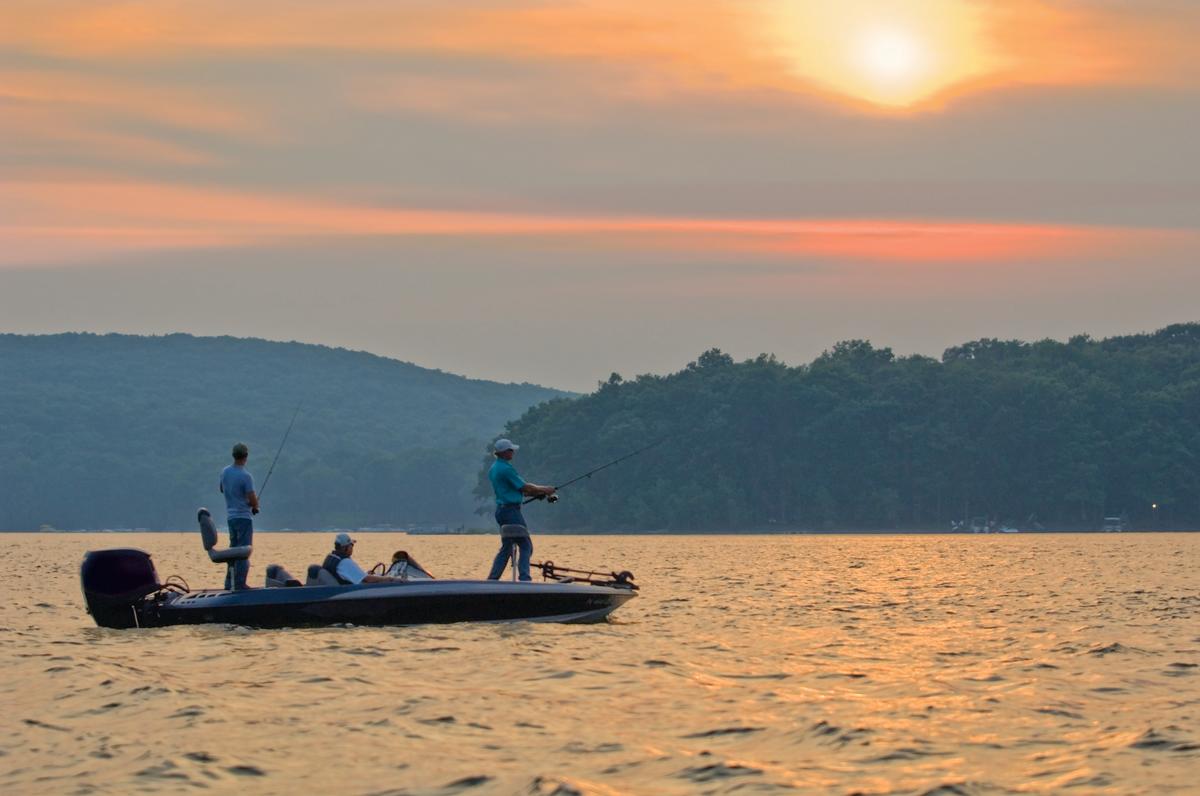 While Lake Wallenpaupack is known to harbor exceptionally hefty smallmouth bass, there are plenty of other enticing fish lurking beneath the surface as well, including largemouth bass, yellow perch, and channel catfish. The Pennsylvania Fish and Boat Commission also stocks the lake with walleye, striped bass, and brown trout. Lake Wallenpaupack is also an ideal place to introduce youngsters to fishing.
For anglers aiming to hook a legendary lake fish, local guiding services also offer trips. In Hawley, Ray's Charter Guide Service specializes is bass fishing, and offers outings for pros and first-time anglers.
If you'd like to set out on your own, a valid fishing license is required for anglers 16 years old and up. There are tourist permits available for visitors and you can purchase a fishing permit online or at a local sporting goods store.
4. Explore the Region's Rich History
From the first Native Americans and the early Dutch and English settlements of the 17th century to the honeymooning retreats of the 1950s, the area surrounding Lake Wallenpaupack has a rich history—and there are plenty of ways for visitors to explore the Poconos' past.
Delve into the region's more recent past at the D & H Canal Park, just north of Hawley. Maintained by the Wayne County Historical Society, the 16-acre park includes the Daniels Farmhouse (dating back to 1820), Canal Lock 31, and offers a glimpse into the legacy of the D & H Canal, a 108-mile engineering marvel used to transport Pennsylvanian coal to the Hudson River in New York.
The region's industrious 19th-century history is also showcased at the historic Hawley Silk Mill. Built in 1880, the location has been re-imagined several times over the years, and today houses a collection of boutiques, art galleries and a cozy coffee house.
Finally, in White Mills, the Dorflinger Glass Museum highlights another area industry and exhibits the quality products fashioned by the local glass factory from 1852 until 1921.
5. Grab a Bite to Eat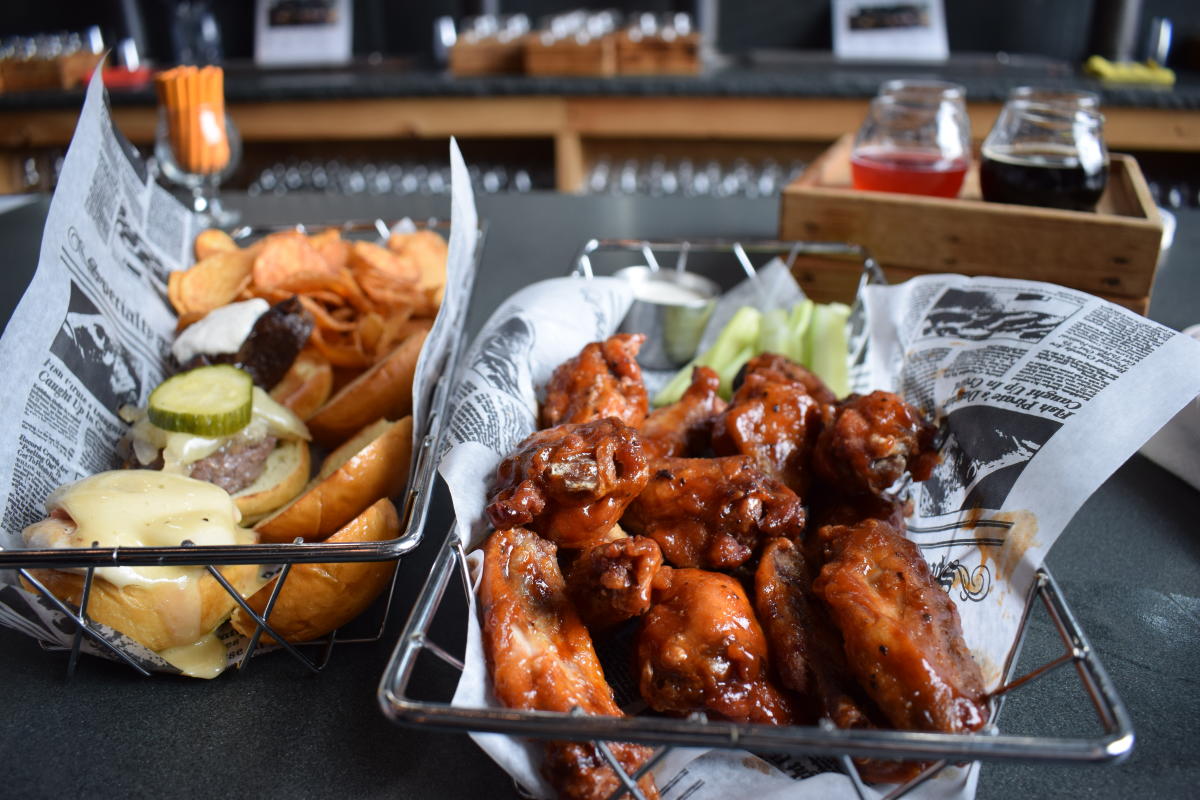 After a day spent exploring the region's outdoor and cultural offerings, seek out a scenic spot for a bite. A number of eateries dot the lakeshore and offer panoramic views and tasty bites.
The Dock on Wallenpaupack was a bustling roadhouse in the 1940s, and more than a half-century later, the space has become a tranquil waterfront restaurant with both indoor seating and deck dining. Part of Silver Birches, a historic property which has studded the shores of Lake Wallenpaupack for nearly a century, the restaurant offers everything from steak to pizza.
In Hawley, The Boat House Restaurant is another historic lakefront spot. The restaurant originated as a cozy, 1950s ice cream stand, and today serves up a range of comfort food classics, like burgers and fried chicken sandwiches. Also in Hawley, Gresham's Chop House features both indoor and outdoor dining, and a menu loaded with steaks, seafood, and traditional Italian fare. Stop by Gresham's Ice Cream Shoppe for a sweet treat.
Eager to sample a regional craft beer? Head to the Wallenpaupack Brewing Company. This trendy brewery pours everything from stouts to specialty sours and serves bites like burgers and cheesesteaks.
6. Go Antique Shopping
Want to duck out of the sun for a bit? There is an abundance of local boutiques and antique shops in the area, perfect for finding hidden gems. Begin with the nonprofit Wayne Pike Sullivan Antique Dealers Association, a group which has been devoted to education and the preservation of regional history for nearly 50 years. The organization regularly hosts area antique shows and sales.
There are also loads of goodies in the eclectic collection of boutiques at the Hawley Silk Mill, from furniture and home décor to contemporary artwork.
Got a sweet tooth? Penny Lane Candies & Candles in Hawley is teeming with delectable goodies. The boutique also stocks a wide array of candles and other gifts, including toys, cards, and award-winning hot sauces.
7. Wally Lake Fest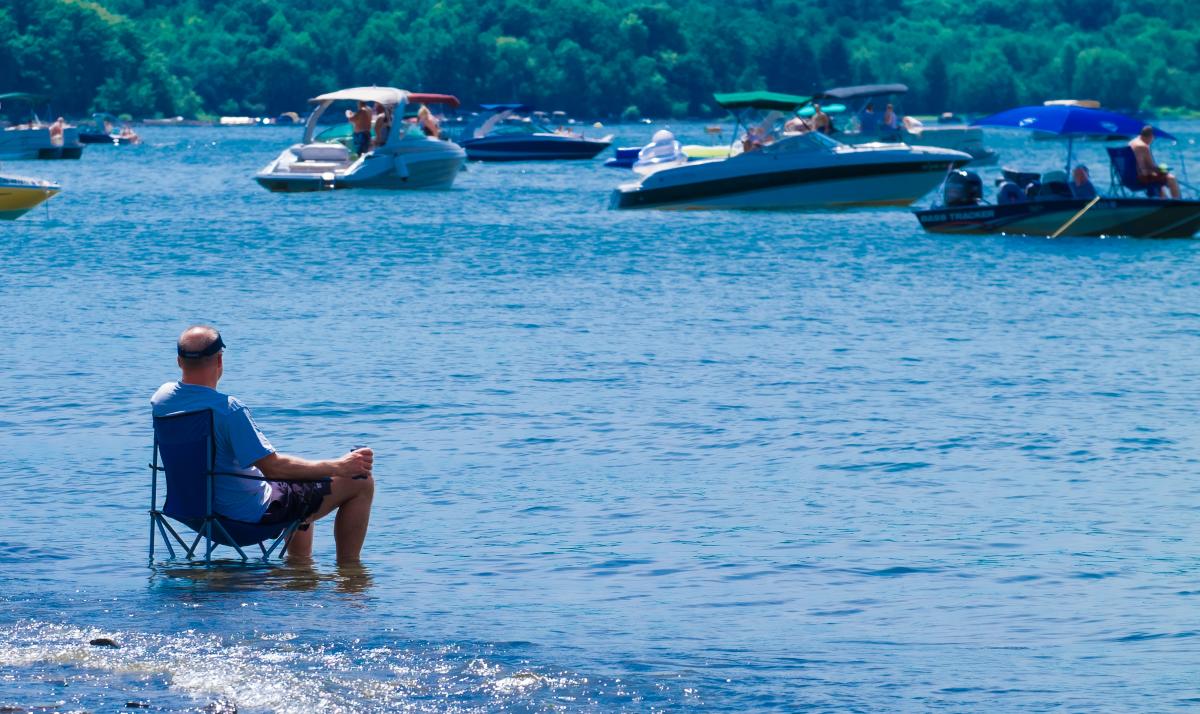 An annual August event epitomizing summer on Lake Wallenpaupack, Wally Lake Fest is a celebration highlighting everything that is great about the season. In addition to lake-based activities, boating demos on Lake Wallenpaupack, and outdoor experiences, there are Wally Lake Fest venues throughout the region that offer additional activities. Beyond watersports like kayaking, paddleboarding, and pontoon boating, the festival also features an abundance of cultural events. There are opportunities to hear live music at multiple locations surrounding the lake, and explore open-air markets in downtown Hawley. There are also plenty of tasty eats, from BBQ to farm-to-table cuisine.