Nestled into the back roads of the Pocono Mountains lies a resort beckoning families. With all-inclusive family-friendly activities changing daily, Woodloch Resort has ensured lasting memories for almost 60 years. 
Named one of America's "Best Inclusive Family Resorts" for 2015 by Trip Advisor, Woodloch Resort prides itself on family fun and impeccable hospitality. We recently stayed at Woodloch to give you an inside look at their guest activities and amenities. Read on for our experience, and discover why Woodloch is a family destination for all four seasons.
---
Tales of their all-inclusive stay, day-long activities and never-ending dining experience had me excited to say the least. As we packed up the car and began the drive to Hawley, I felt like a kid all over again; imagining what lies ahead on the first day of summer.  
Upon check-in, we were handed an itinerary featuring activities available to guests during their stay. While these change each day, we arrived just in time to plan our day. 
10:30 a.m.: We made our way down to Lake Teedyuskung, Woodloch's private lake, to participate in the summer blockbuster movie games. A highly anticipated event each summer, this year's challenges were based around current films. Every Wednesday morning, guests can compete in teams of ten for medals and bragging rights during their stay. We were lucky enough to join a delightful family, the Woodloch Pinerites. Although we did not place, we had a blast and shared in many good laughs.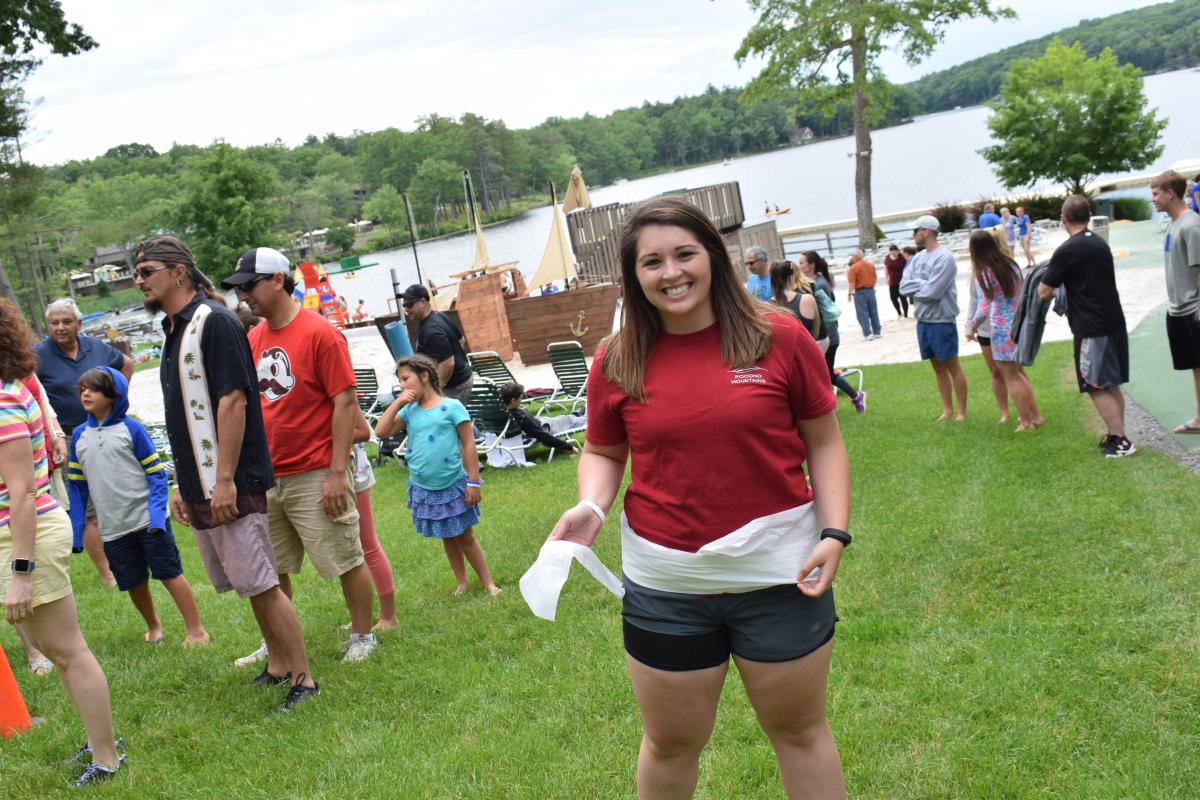 11:30 a.m.: After saying goodbye to our new friends, we stayed at the lake to enjoy some fun in the sun. Scenic boat rides, paddleboarding, and kayaking were amongst the water recreation activities. We grabbed life jackets, and decided to ease into a paddle boat. As we paddled amongst kayaks and surfboards, we chatted of what we wanted to try next. Our stomachs were chatting too, and we realized how hungry we were!
Visit our water recreation and boating page to see where you can enjoy some leisurely activities.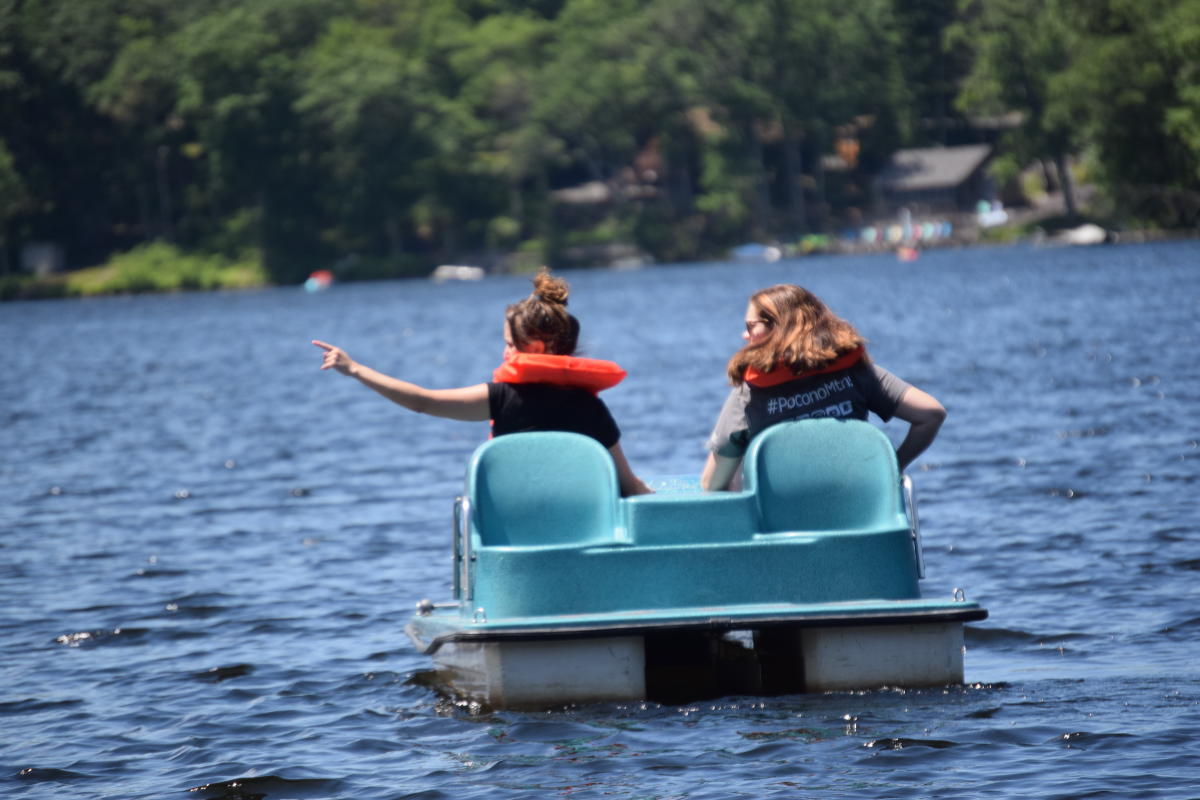 12:30 p.m.: Walking to lunch, we were more than ready to chow down. Woodloch's main dining room has specific seating times for all meals. You keep the same table during your stay, which is easy to remember. The more times you stay, the closer you can get to having the prized window seat. Our family-style lunch consisted of a cup of soup, a couscous salad appetizer, choice of entree, a side of cheese fries, and a chocolate chip cookie skillet topped with vanilla ice cream dessert. Did I mention they have refills too?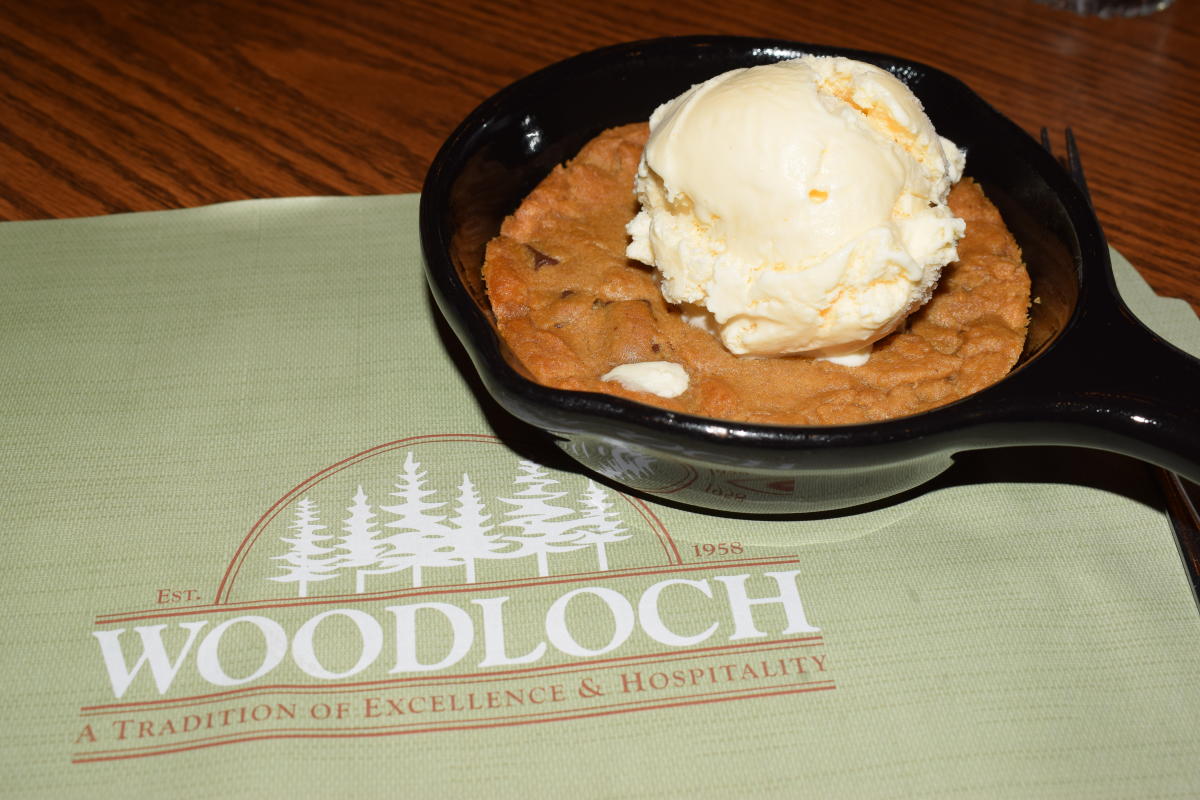 1:30 p.m.: After eating possibly more than we should have, we made our way back to the lake. With the beautiful weather we decided to spend as much time as we could outside. We tried paddleboarding for the first time, which I would recommend experiencing without a belly full of cheese fries and pizza. We also took turns kayaking across the lake. Don't forget about that water slide; hold your nose! The slide empties right into the lake, perfect for a rush of excitement! 
View our paddleboarding, kayaking and boating pages to find other facilities where you can experience these activities.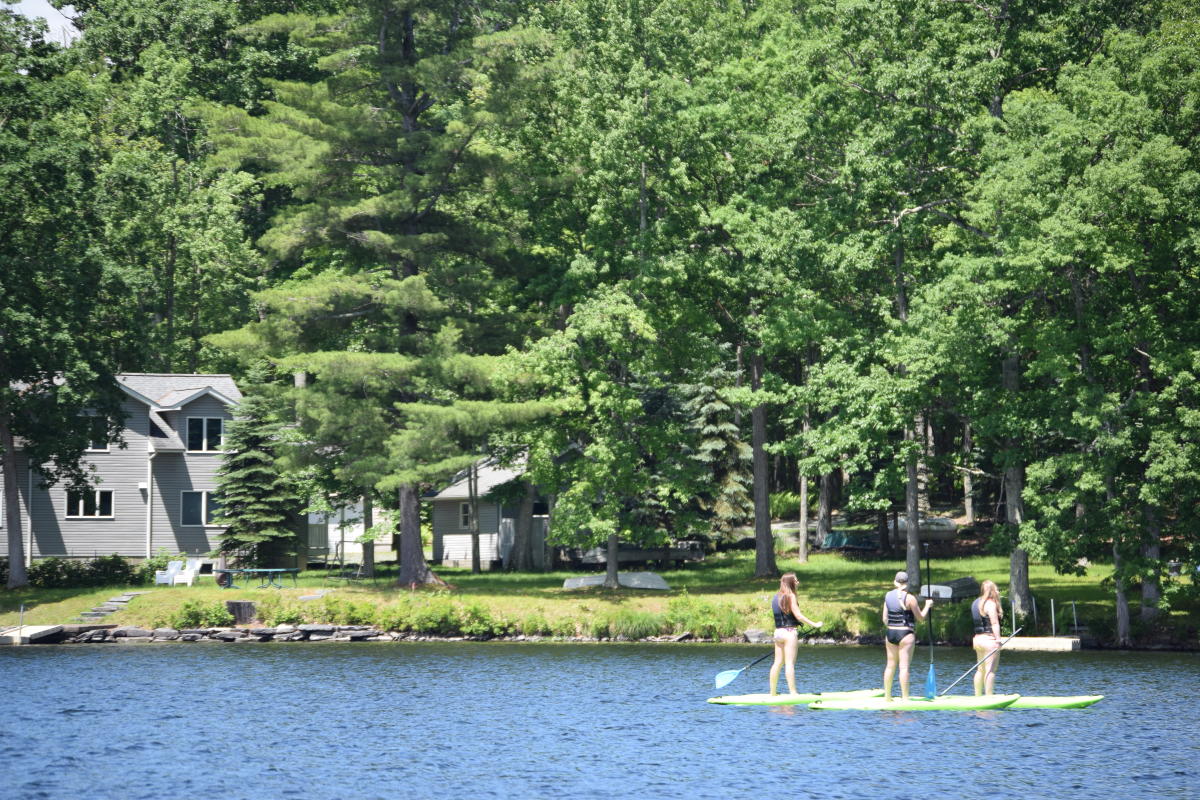 4:00 p.m.: Benefiting "The Longest Day" for the Alzheimer's Association, we participated in Woodloch's Family Regatta Contest. We met back up with the Woodloch Pinerites and joined forces once more. We had 50 minutes to construct a vessel out of a piece of cardboard, duct tape, yardstick, and pillowcase. We truly felt like a part of the family as we worked together. Although our boat didn't quite make it across the finish line, we had a wonderful time cheering the other contestants on.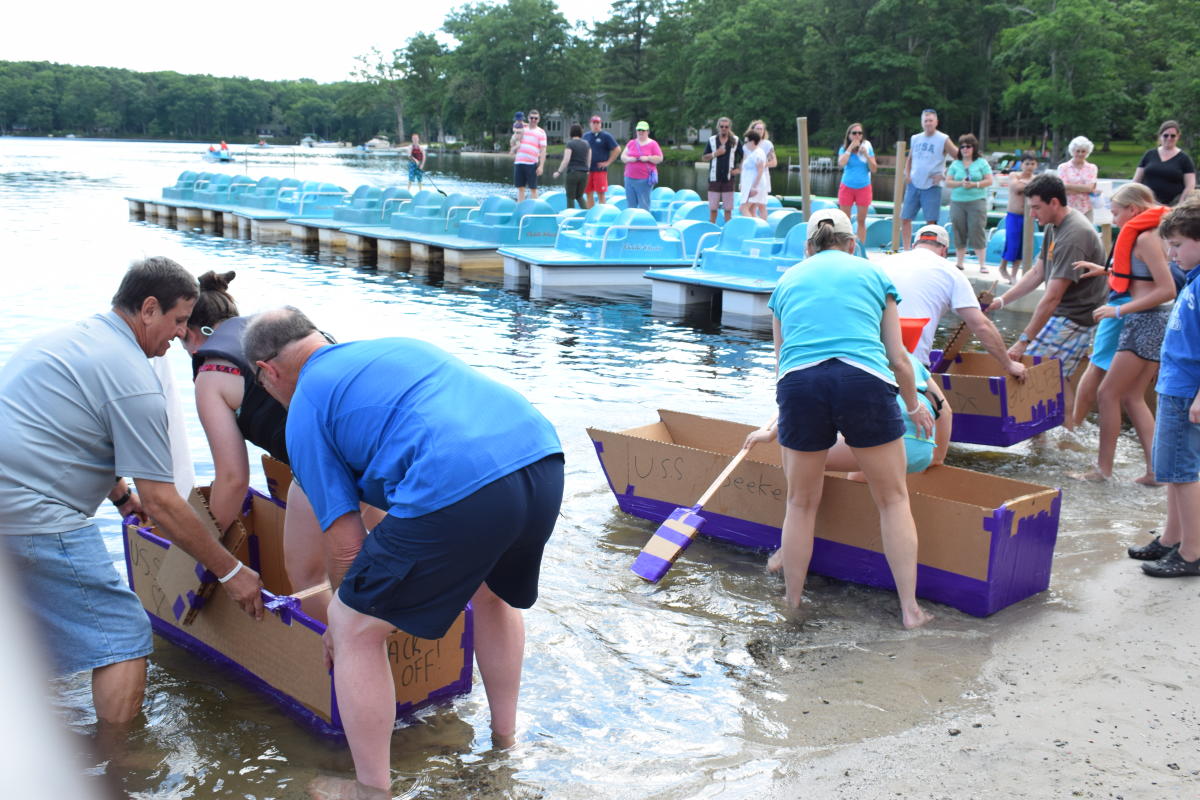 6:00 p.m.: Just starting to get hungry again, we were greeted by princesses and pirates as we made our way to our dinner table. Themed character dinners take place every night in the main dining room. Another four-course meal composed of a table garden salad, a bowl of soup or shrimp cocktail appetizer, choice of entree, two additional sides of asparagus and gourmet mashed potatoes, and a dessert assortment satisfied our appetites once again. Our service and food experience were phenomenal and absolutely exceeded our expectations.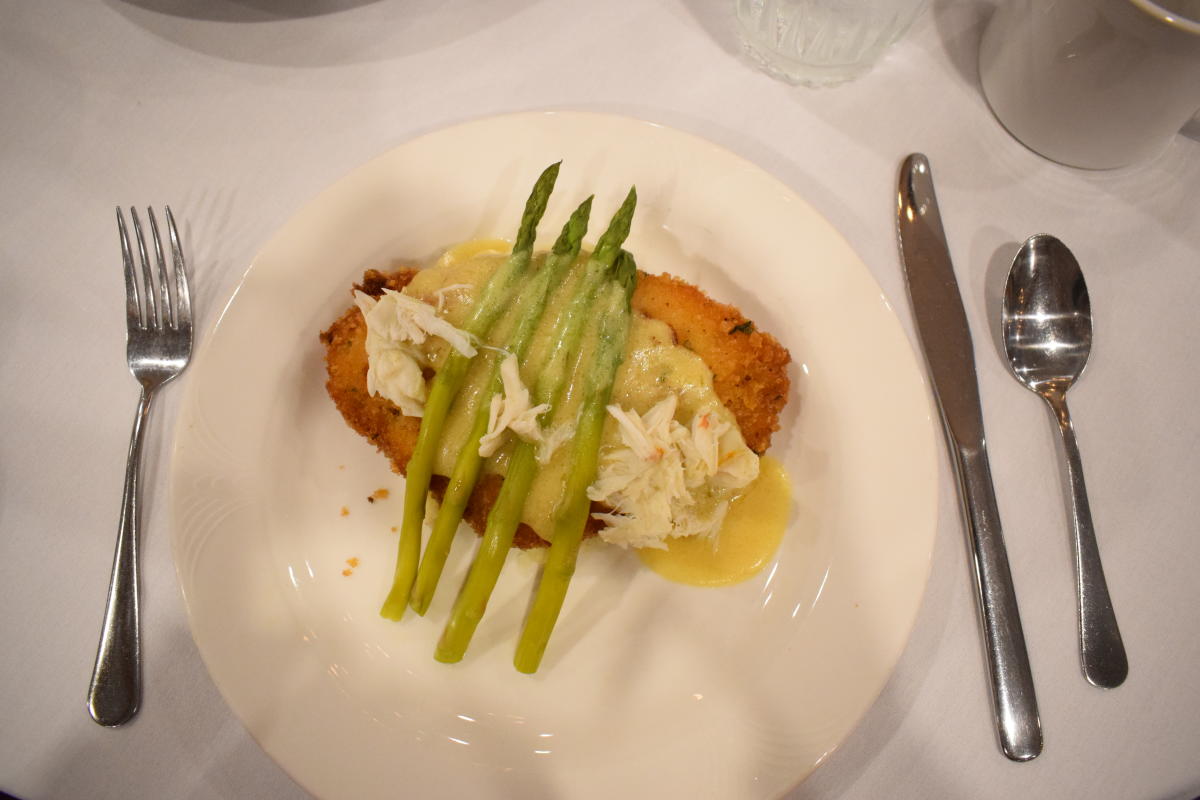 7:00 p.m.: As we waddled out of the dining room, we tried our luck at Woodloch's new "Loch'd-In" Escape Room. Booked by appointment, we dared to escape Chief Teedyuskung's Cabin. Unfortunately, we didn't make it out, but see if your team can beat the escape record of 40 minutes!
View our escape room page to see where you can test your skills, beat the clock and escape in the Pocono Mountains!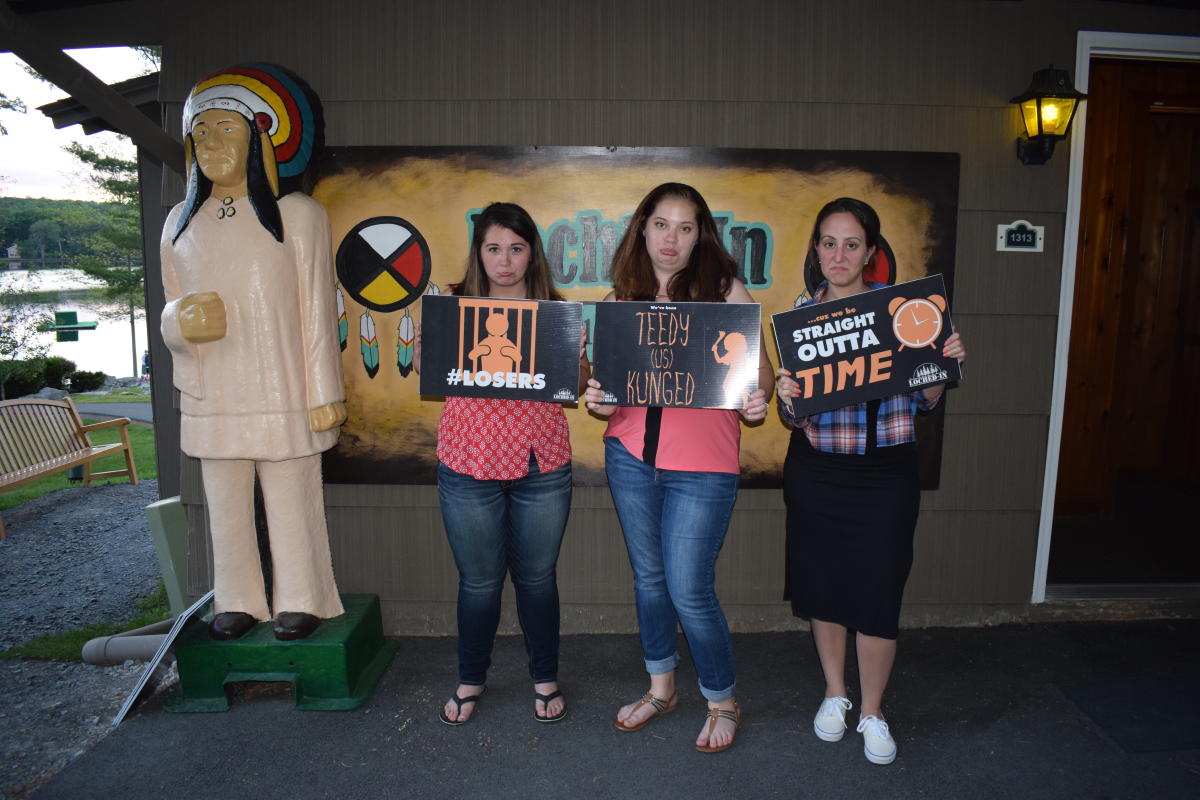 9:00 p.m.: After watching the sunset over the lake, which I highly recommend, we made our way to the renowned evening performance. Woodloch's talented employees graced the stage for "A Night at the Musicals", featuring music from your favorite Broadway shows. From Disney tunes to Motown classics, we found ourselves singing along. We were completely blown away by the show. If you're too beat from your day of fun, don't worry! You can even watch the show from your room TV on channel 98! Immediately following the performance was a family-friendly comedian, Lucas Bohn.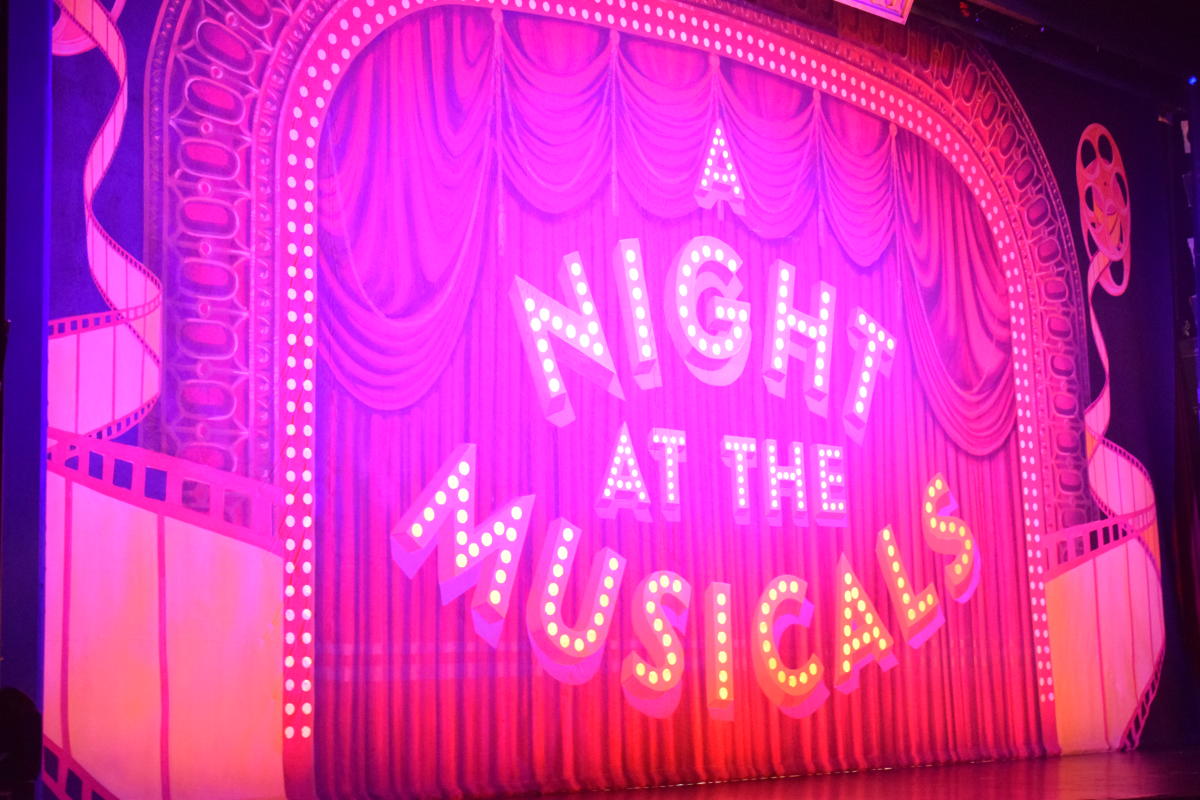 Returning to our room and finally looking at the clock, it was 11:30 p.m. But hey, time flies when you're having fun. After a firsthand experience at Woodloch Resort, I see how vacations have become a family tradition passed down through generations. 
Extra activities like zip lining, paintball, go-carts, and kid-friendly fun are also available. With all there is to offer at Woodloch, you'd be surprised to know how much more there is to experience at the family resort's sister properties. The Lodge at Woodloch ranked the third best spa in the world by Travel + Leisure, offers an exquisite spa experience, fine dining, and even more outdoor adventure. Woodloch Springs is a golf course that features its own dining experience, townhouse lodging, and on-site golf simulator.
As a guest at Woodloch, our stay was everything I could have imagined, and more. I now understand why the resort has the reputation it does. The entire staff greeted us with smiles and was more than happy to assist us. With activities not only changing by the season but by the day, guests can experience activities all day long! I'm grateful I could experience the non-stop fun of Woodloch Resort, and sincerely recommend you do the same. Many thanks to our friends at Woodloch!
---
Interested in other Pocono Mountains resorts? Check out our family resorts and places to stay to find other options where you can hang your hat. Be sure to check out our things to do and events while visiting, too!
Voted the #1 Family Resort in America! An award-winning lakeside resort in the Pocono Mountains…