Trout season has begun, and can be enjoyed when the time is right. Check out new developments for the season, and how you can take the proper precautions. 
It's been said that an angler can visit the Pocono Mountains for an entire month and never fish the same water twice. The region boasts 150 lakes, 170 miles of rivers, and the largest number of high-quality and exceptional valued streams in the commonwealth.
Read on for tips and facts for fishing in the Pocono Mountains. Please call ahead to your destination for accurate information to confirm trip details.
---
The PA Fish and Boat Commission (PFBC) opened trout season on April 7, 2020, however their offices are currently closed to the public
Anglers and boaters must abide by social distancing guidelines provided by the Centers for Disease Control (CDC) and Governor Tom Wolf's Stay-at-Home Order regarding COVID-19
The PFBC will trout stock throughout the season on an efficient schedule
PA fishing licenses, launch permits, or boat registration renewals can be purchased online from the PFBC official website. Eventually, customers will receive validation decals and registration cards in the mail from the PFBC, which can take several weeks
To reduce unnecessary travel and social contact amid health concerns, anglers and boaters can display their fishing license, launch permit, or boat registration digitally on a phone or other mobile device as proof of possession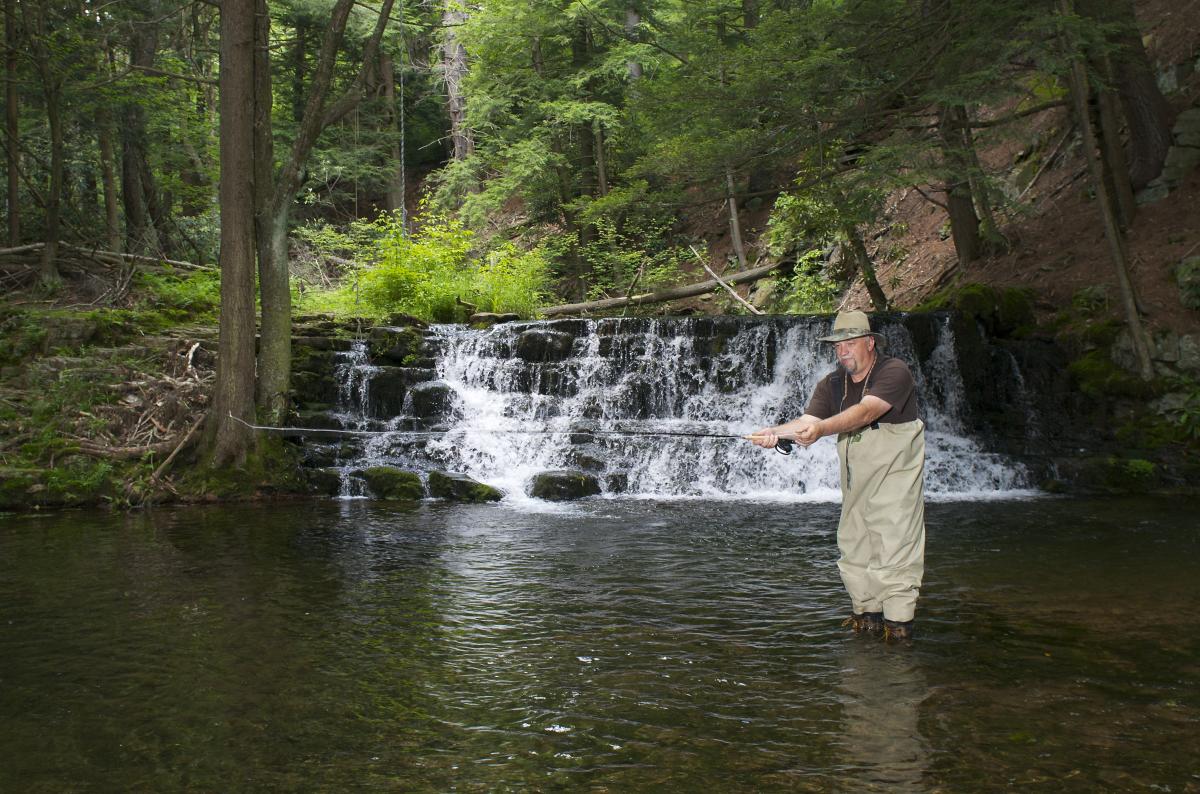 ---
About Trout:
Brown, rainbow and brook trout are stocked in Pocono waters
Colorful brown and brook trout are native to many of the region's rated streams
The average size of a stocked trout is 9-11"
Native trout are slightly smaller at 6-8"
In PA, trout must be at least 7" long to keep
The state record for brown trout is 32.25" (19 lb., 10 oz.)
The inland daily limit on trout is five fish (combined species) in season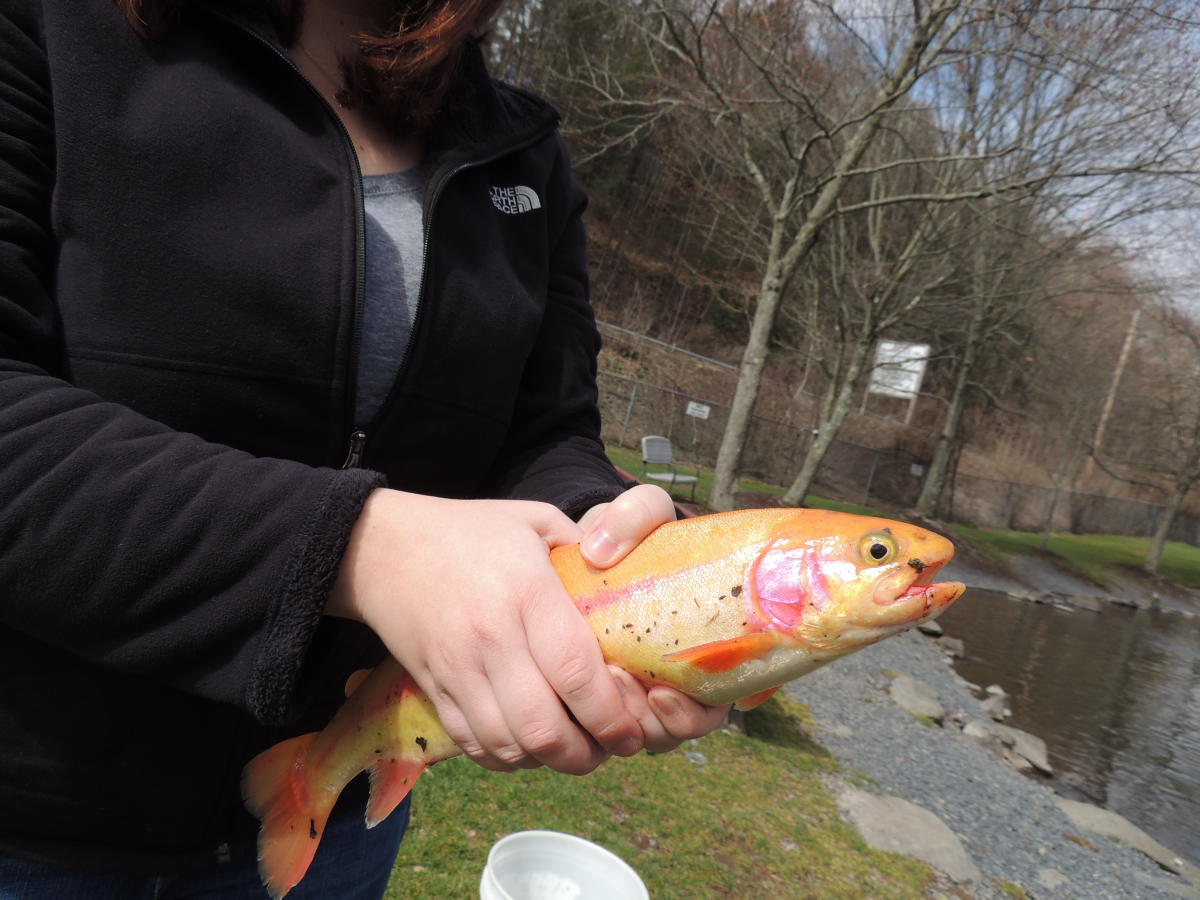 ---
Stocking Up:
The Pocono Mountains encompasses 122 miles of stocked river and 11,285 acres of stocked lakes
Early in the season, mealworms, earthworms and salmon eggs are your best bets for bait.
Bring along extra hooks and sinkers, and a set of nail clippers to tackle line tangles.
---
Gearing Up:
A valid PA fishing license (with trout/salmon permit if fishing for trout) is required for anglers 16 and older
Numerous options, including one, three and seven-day tourist permits, are available for visitors
You can purchase a PA fishing license online as per the above
Licenses are not required on PA "Fish for Free" Days. 2020 dates are May 25 and July 4
Fishing licenses are not required at pay lakes in the Pocono Mountains
If fishing in a low stream, look for structures in the water. Downed trees and pools around rocks make good hiding spots for trout
In medium running streams, seek out rainbow and brown trout in ripples. They'll be there waiting for food to float by
Fish can see your shadow so go easy on the approach, especially if it's a sunny day
Be patient! You'll reel one in eventually. Take your time and enjoy the experience of trout fishing in the Pocono Mountains