Last updated: 1/23/18 -- The Pocono Mountains offers outdoor adventures in every season. But what's there to do when the weather turns wet?
Here's a quick look at five kid-friendly spots that keep the good times rolling regardless of the forecast.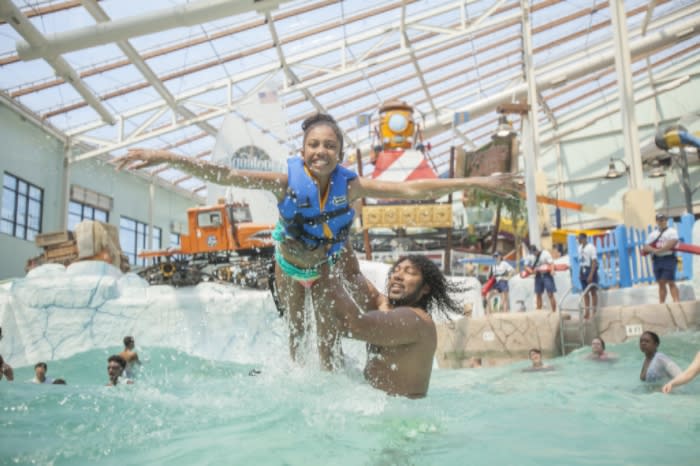 1. Indoor Waterpark Resorts
It's always 84 degrees at our indoor waterpark resorts, where you can ride, slide, play and stay in any season. Drop in for the day* or book a suite for the full experience. Either way, you can enjoy on-site amenities including indoor pools and water slides, spas, shops, game rooms and more fun for the whole family. *Amenities and admission policies vary by location. Visit our Waterpark Resorts page for more information.
2. Casino Theatre Entertainment Center
To sweeten up a dreary day, step out for a malt and a movie at the Casino Theatre Entertainment Center! This 50s-themed cinema and family fun center features two modern movie theaters, a game room, malt shoppe and restaurant. Food is made to order and, upon request, delivered straight to your theater seat using special trays that fit into the cup holders. Sweet!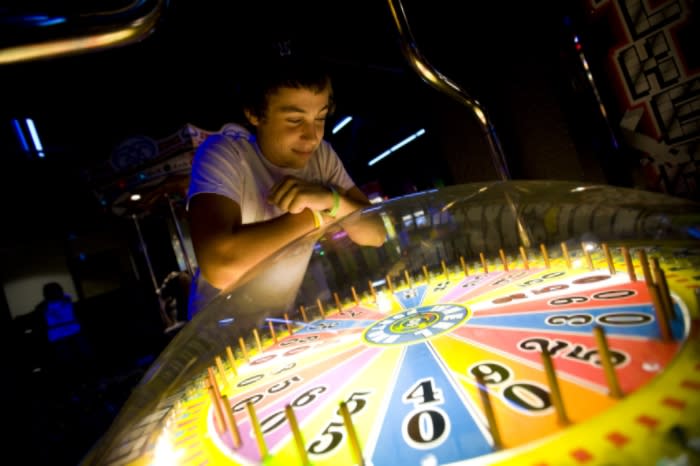 3. The Shawnee Playhouse
See your favorite stories brought to life at the Shawnee Playhouse! This historic theater presents a full schedule of comedies, dramas, musicals, children's shows and special events each year. 2018 children's shows include The Wizard of Oz Ballet, HONK! Jr., Willy Wonka Jr., Disney's The Lion King Experience Jr. and A Winnie-The-Pooh Christmas Tail. Production dates and showtimes are limited. See schedule for details.

4. Country Junction
Follow the Yellow Brick Road through the "World's Largest General Store!" So much more than a shopping destination, Country Junction promises interactive experiences at every turn. The property features a pet shop and free petting zoo, a family restaurant and ice cream parlor, the "Ballistic Battle Zone" indoor Nerf arena, and aisles upon aisles of gifts, crafts, candies, exhibits, home décor and more.

5. Pocono Indian Museum
Take a peek into Pocono history during a trip to the Pocono Indian Museum! Open year-round for self-guided tours, the Pocono Indian Museum depicts the history of the Delaware Native Americans from 10,500 B.C. to the contact period with European man. Displays include ancient artifacts, weapons and tools. The on-site gift shop features Native American music, books, apparel, replicas and other items of interest.
For more family-friendly things to do in the Pocono Mountains, visit our Family Vacations page.