The Governor's statewide stay-at-home order doesn't stop you from living your best life at home. We've highlighted a few Pocono pastimes below to enjoy in the comfort of your home to help you relax and decompress. 
And the best part is, you can make these activities your own by putting your personal touch on them. These are perfect for adults, kids and families alike, so transport the Poconos to your safe space with these seven indoor activities. Mi casa es su casa!
Wildlife Viewing
Featuring both indigenous and exotic animals, Claws 'N' Paws Wild Animal Park is the "zoo-in-the-woods" in the Poconos. They have over 100 types of creatures, highlighting mammals, birds and reptiles.
Now, you can catch live videos of their park on Facebook! Follow them to catch a live stream daily throughout the week and learn something new about different animal species each time you tune in.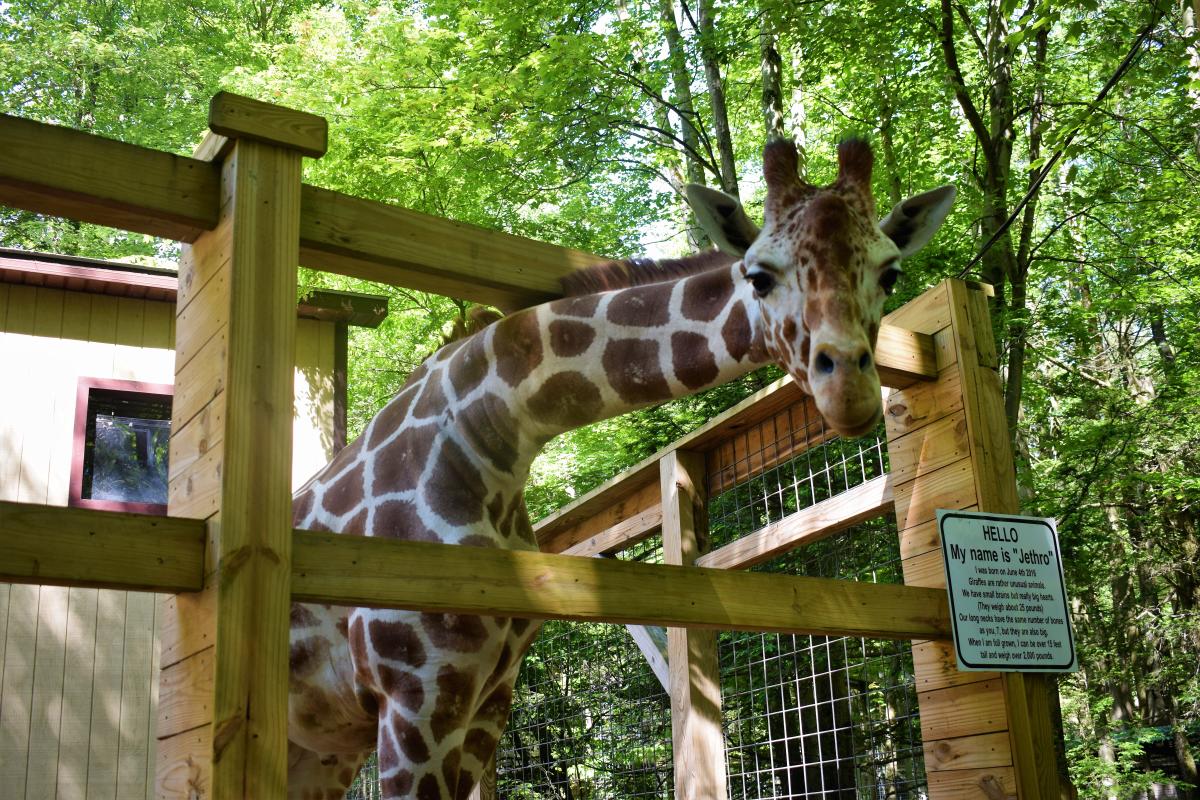 ---
Camping
Explore the great indoors of camping! A favorite of our region, camping is a great way to relax. Set aside some space in your living room for a full-on campsite. Make a blanket fort into a tent, grab some snacks and tell stories to one another seated in a circle.
Have an outdoor scented candle? Light one in the room to bring the outdoors inside to kick the experience up a notch.
---
Cooking
Explore different recipes while cooking at home. Here in the Poconos, we have a range of cuisine that can be made in your kitchen. Stocked up on pasta and sauce? Try making some classic Italian dishes. Able to get your hands on some ramen? Experiment with this traditional Japanese dish by adding different ingredients from your cupboard.
Catch a video of our members, like The Settlers Inn, to learn new recipes to cook at home; watch the recipe below. Live in the area and just want a treat? Check out our restaurant offerings to see what local restaurants are offering takeout, curbside pickup and delivery.
Reading
Did you know the famed Western fiction novelist, Zane Grey, has ties to the Poconos? He built a home here in the early 1900s, which is now a museum ran by the National Park Service.
And whether diving into one of his reads or finally starting your next book, reading is a great way to relax and stimulate your mind at the same time. Take some time to unplug and get lost in a good read.
---
Spa
Home to world-class destination spas, the Poconos loves a good spa. Who doesn't? Another great way to relax, make a personal spa in your home. Put on some tranquil music or water sounds to amplify the experience.
Give yourself a manicure and pedicure, indulge in a face mask treatment or see if you can get someone in your house to give you a massage! For added relaxation, try some guided meditation with French Manor Inn and Spa's video and watch below.
Family Fun
Whether by blood or choice, family is spending more quality time together than ever. And our members have started implementing online ways to experience their activities.
Woodloch Resort is featuring Woodloch from Home where you can enjoy a plethora of activities from the comfort of your couch like concerts, trivia games and scavenger hunts. Great Wolf Lodge is also offering online activities like yoga for kids videos, science experiments and starting your own rock collection.
---
Sightseeing
Yes, you read that right. You can see the beauty of the Pocono Mountains all while sitting on your couch! From breathtaking sunsets over our lakes and rivers to stunning scenic overlooks from the mountains, stay connected with our social media to go on a virtual trip to the area.
Give your mind a well-deserved vacation and follow us on Facebook, Instagram and Twitter to catch awe-inspiring photos of the region. 
---
Show us your home-grown Poconos with #PoconoMtns on social media! Find even more inspiration on our website and start adding future places and things to do on your wish list so you'll be ready to visit.