Everyone enjoys a relaxing, Sunday drive, but have you driven through the Poconos during the fall? Explore the back-roads of the region any day, and unwind among the foliage. 
With over 120 tree and plant species, the Pocono Mountains boasts plenty of color no matter where your trip takes you. Vibrant foliage comes to life across the region with three distinguished color zones.
Buckle up because we've outlined drives to experience the foliage in each of these color zones. Some of our roads have even received national attention! Cruise on any of the seven routes below to enjoy a fall scenic drive in the Poconos.
---
Northern Color Zone:
Experience beautiful fall drives through Honesdale, Hawley and Lake Wallenpaupack.
1. Route 6
Route 6 is ranked among the "Top Scenic Routes in America" by Car and Driver Magazine, and was recognized by the Harley-Davidson Company as "Pennsylvania's Best Tour Road." This drive is a major access route through many Pocono towns and areas. Enjoy the breathtaking scenery while driving through Honesdale, Hawley, Milford and around Lake Wallenpaupack.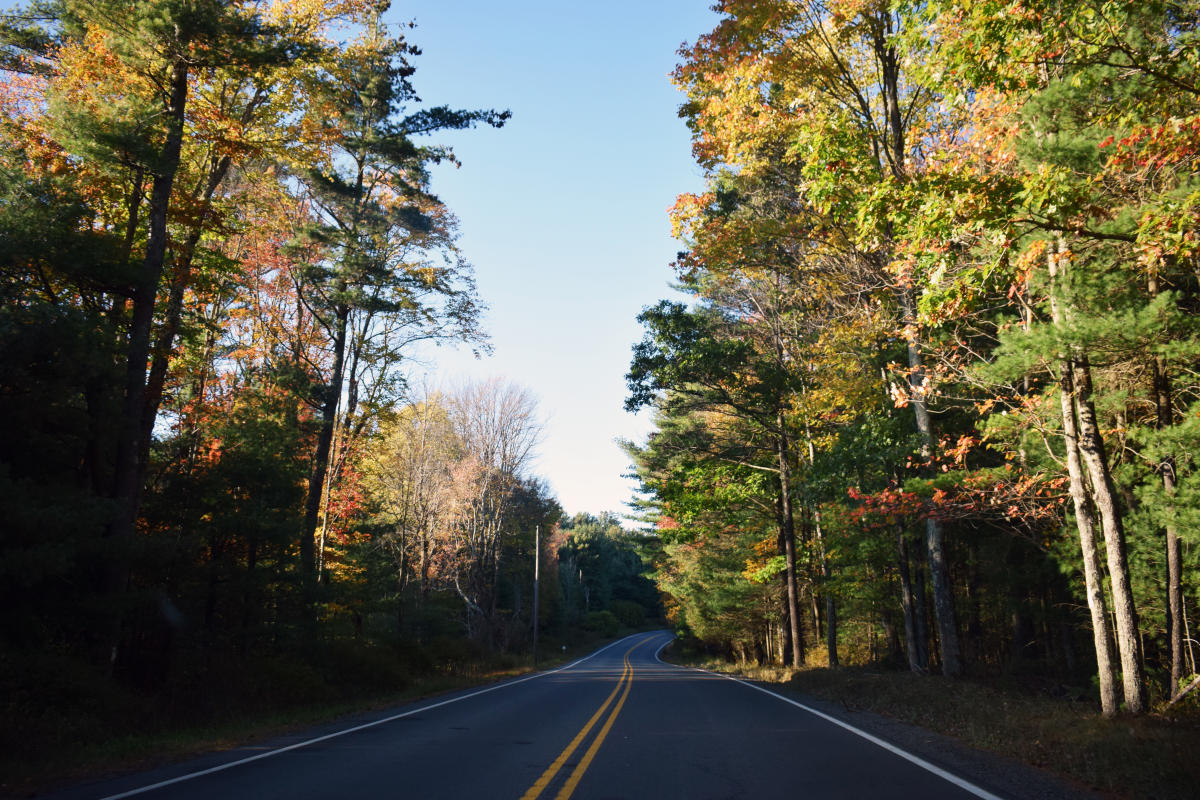 2. Route 402
Driving down Route 6 through Honesdale and Hawley, Route 402 continues through Porters Lake to Marshalls Creek. This road journeys through the Delaware State Forest where a wide variety of colors are observed. While traveling throughout the northern region, the foliage from the Cherry, Sassafras, Black Gum and Aspen trees will not disappoint. 
3. Route 507
Route 507 travels around Lake Wallenpaupack by turning off of Route 6. In 2013, Travel called Route 507 around Lake Wallenpaupack one of its "Best Fall Foliage Road Trips." Trust us, the foliage around the Big Lake is a must see during the fall! Continue down Route 507 to experience the scenery of the central region.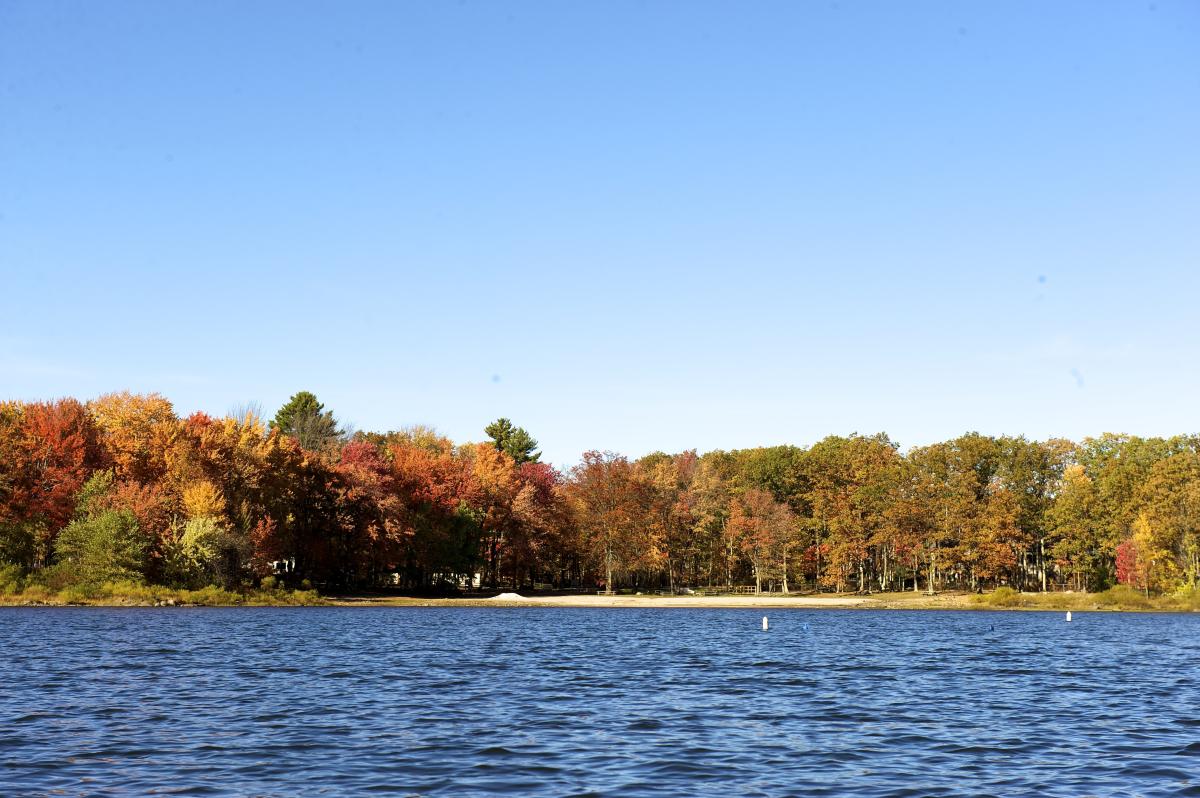 ---
Central Color Zone:
Catch the foliage driving among Milford, Bushkill and the Delaware Water Gap.
4. Route 447
Travel down Route 6 to Route 507 to access Route 447. Ride through Canadensis and Analomink to view the backroad beauty of Route 447. This unhurried drive is enveloped in fall attractiveness. The Oak and Hickory trees have transformed into a stunning array of pigmentation along the road. Drive the entire road to link up to Route 209. 

5. Route 209
Connecting from Route 6 through Milford, Route 209 journeys through the Delaware Water Gap National Recreation Area. Explore this stretch of road encompassing surrounding towns of Dingmans Ferry and Bushkill. CNN has named the Delaware Water Gap one of the best places to view fall foliage. Rightfully so, this preserved, 70,000-acre region features beautiful colors as far as the eye can see.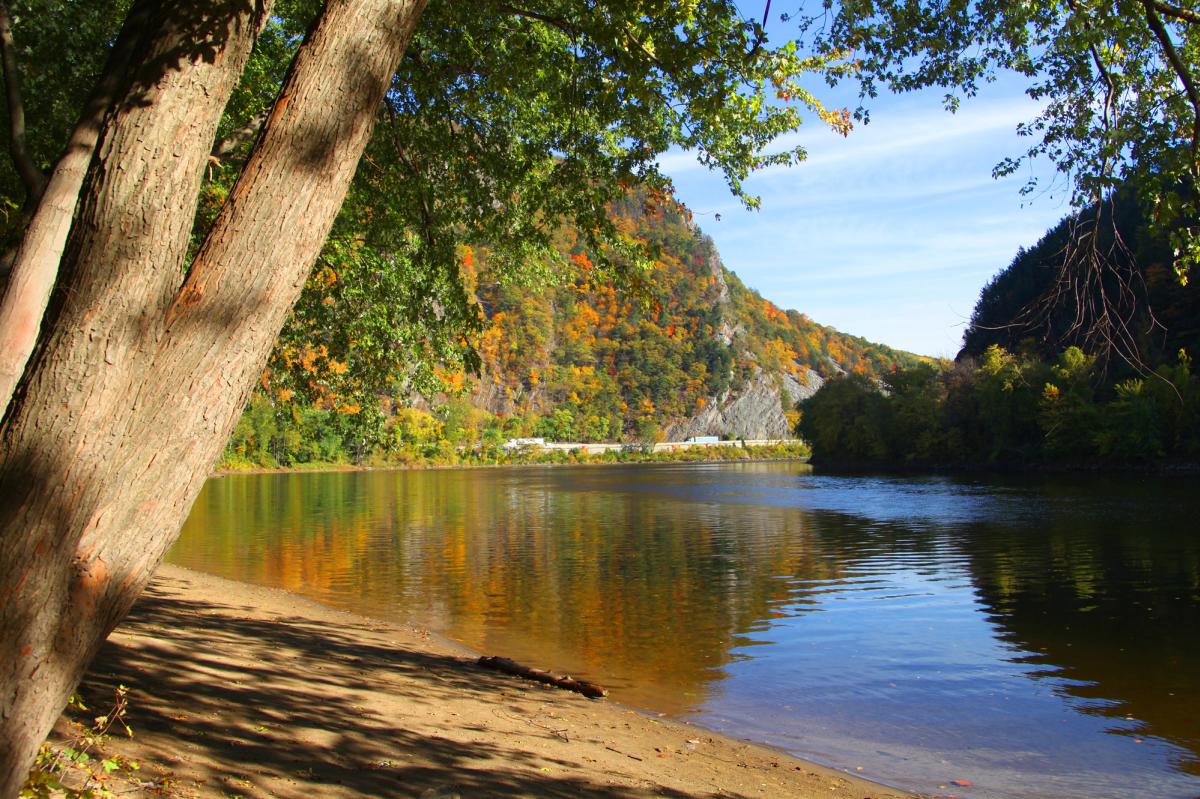 ---
Southern Color Zone:
Enjoy a leisurely autumn drive in and around Beltzville, Jim Thorpe and the Lehigh Gorge. 
6. Route 209
Continuing down Route 209 South from the central region, this specific section of road spans from Kresgeville past the Beltzville Dam and Reservoir into Jim Thorpe. Take a slight turn off Route 209 onto Pohopoco Drive to see the vibrant foliage around Beltzville Lake in Beltzville State Park. 
7. Route 903
In addition to Route 209, Route 903 also travels to Jim Thorpe. Make a minor detour onto Route 903 to drive directly through the historic town. The Lehigh Gorge sets a beautiful backdrop to Jim Thorpe that emanates stunning hues during the fall season. This part of the region is home to Birch, Maple, Oak and Hickory trees that light up the landscape with warming colors.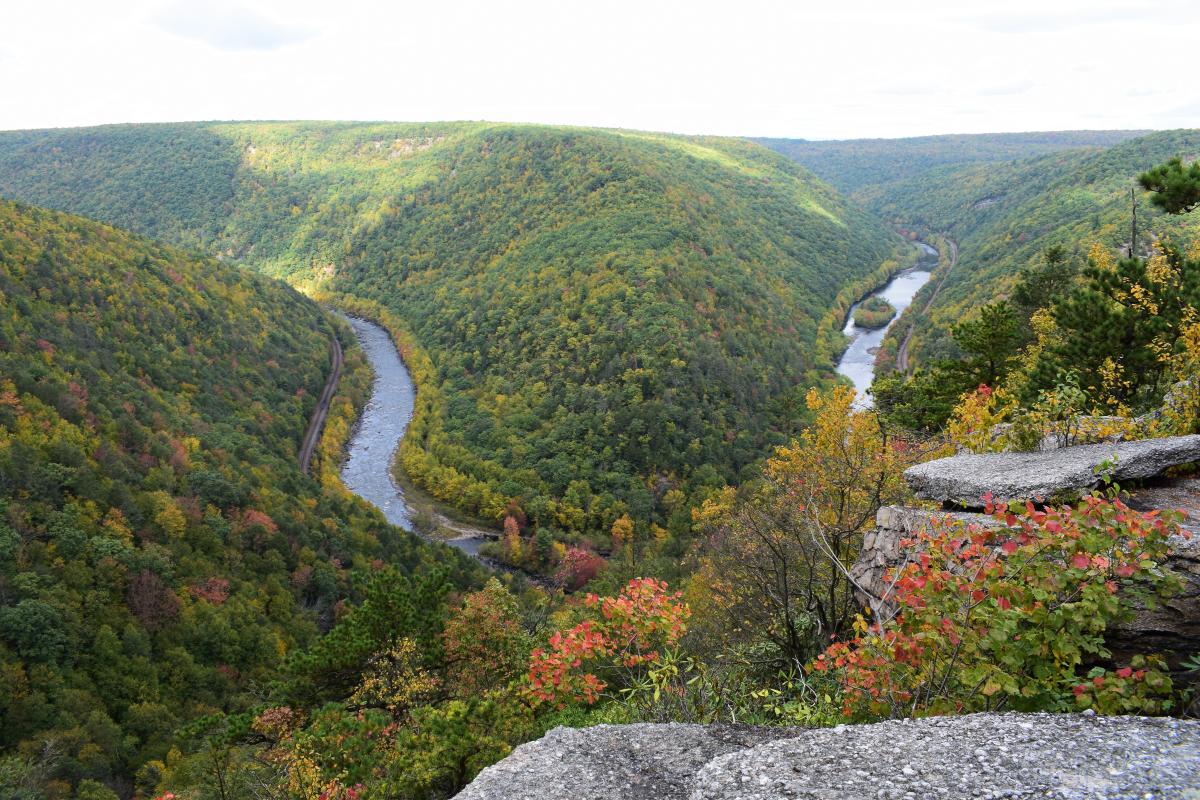 ---
Check out all our scenic drives throughout the Pocono Mountains. We've designed these routes in conjunction with our fall foliage forecast. For an inclusive guide of both the region's routes and color zones, view our geographical map!