Considering a couple's getaway? Look no further than the Pocono Mountains! Retreat to nature, and reconnect with your sweetheart through an outdoor date experience you won't soon forget. 
Once dubbed the "Honeymoon Capital of the World," the Poconos has redefined romance. From adventure to leisure, lovebirds can experience a variety of alfresco activities throughout the region. Browse the seven outdoor date ideas below for ways to woo your boo in the Pocono Mountains.
---
1. Hit the Trails
Lace up your sneakers, and explore the 126 hiking trails in the Pocono Mountains! There are trails for all skill levels that offer one-of-a-kind views. Walk through the woods with your partner as you reflect on the beauty of each other and the region.
National, state and local parks also have networks of trails that are open from dawn until dusk. Time it just right, and enjoy a breathtaking sunset together!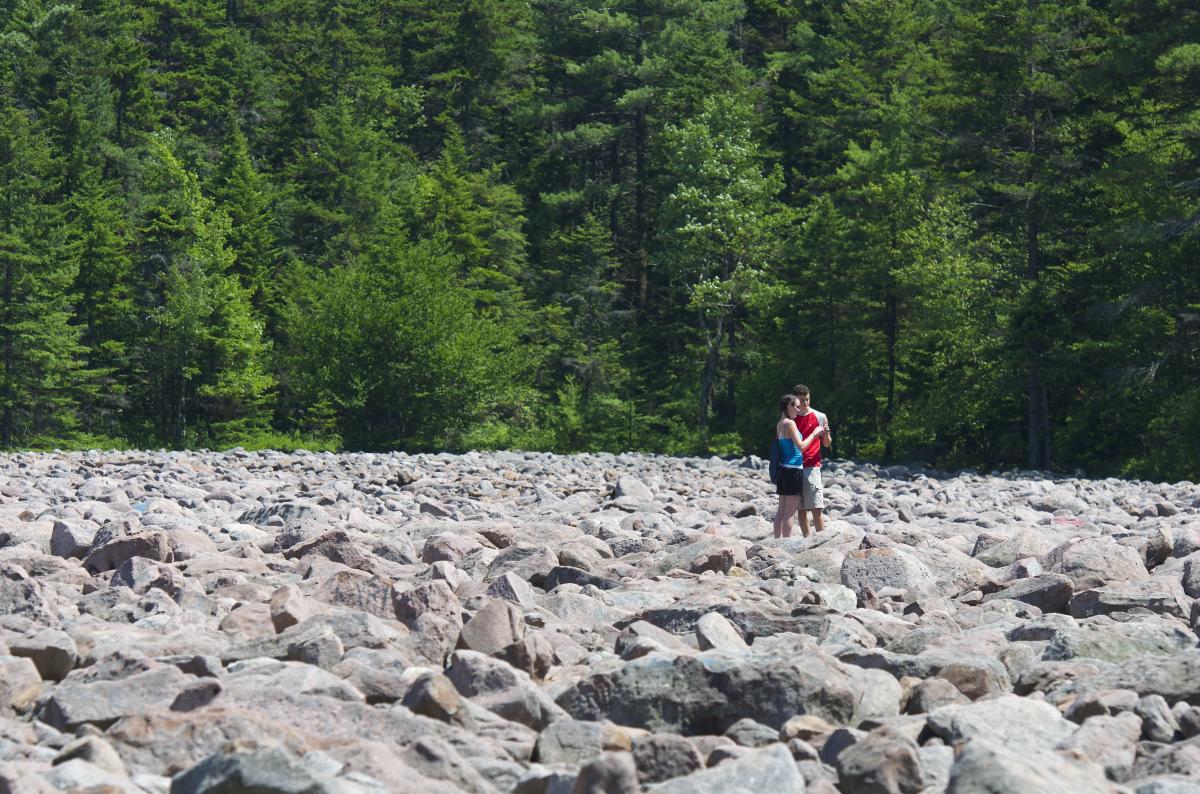 ---
2. Challenge the Rapids
Kick things up a notch, and try whitewater rafting! Experience the sights and sounds of the Lehigh River with your best friend. Outfitters like Pocono Whitewater Adventures and Whitewater Rafting Adventures offer guided trips into October.
Interested in a calmer experience? Canoeing and kayaking renders a leisurely waterway excursion on the water.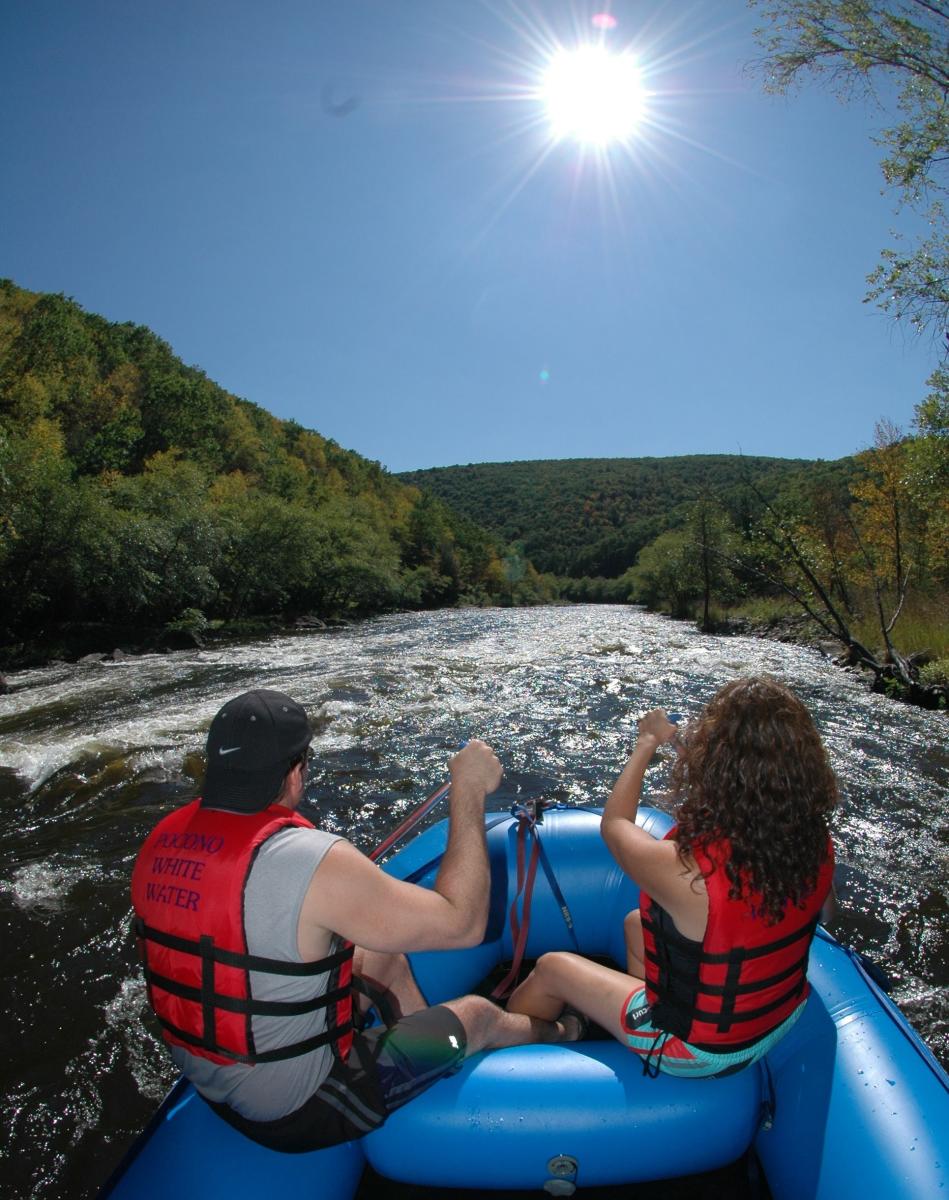 ---
3. Get Festive
There's always a festival happening in the Pocono Mountains. You two will have to agree on which festival to attend first, of course. Live entertainment, delicious food and trendy vendors await!
The COTA Jazz and Arts Festival and the Pocono Puppy Palooza can be enjoyed in September. For a full list of upcoming festivals, check out our events page.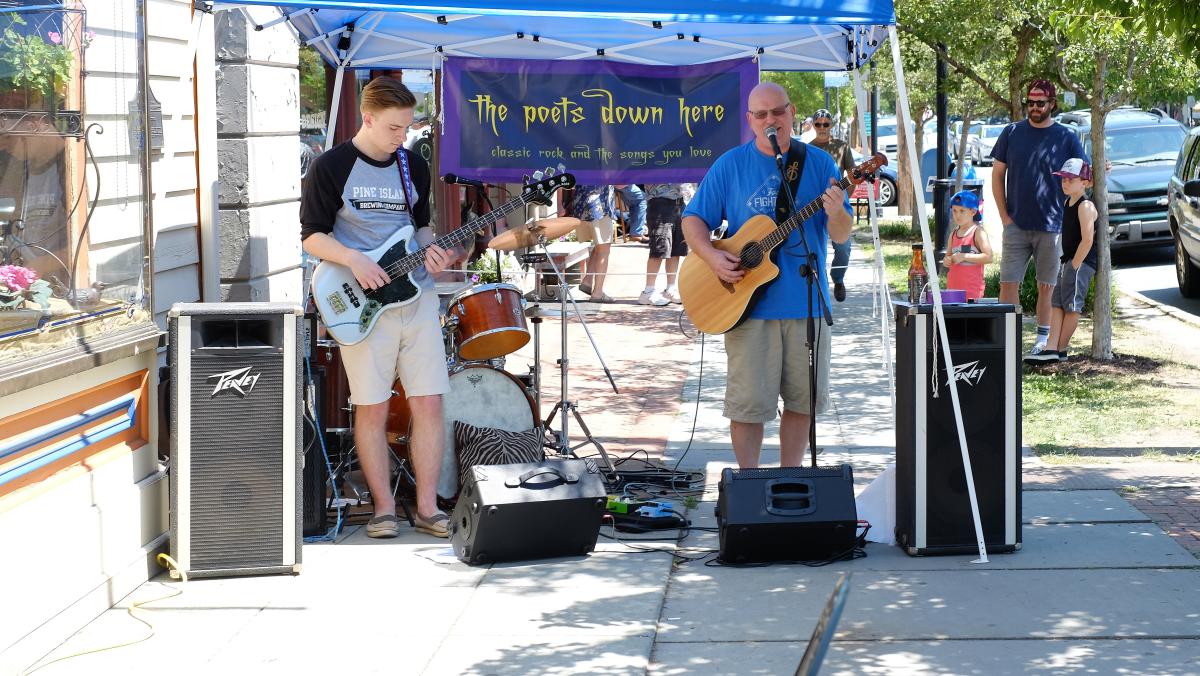 ---
4. Tour a Vineyard
Grab your sweetie, and walk amongst the vines. Visit our wineries for a vineyard tour to see where our award-winning wines are cultivated.
Sit out on the deck, and indulge in a refreshing glass of wine! Mountain View Vineyard Winery & Brewery and Sorrenti Family Estate Winery have astonishing views that can be enjoyed during any season.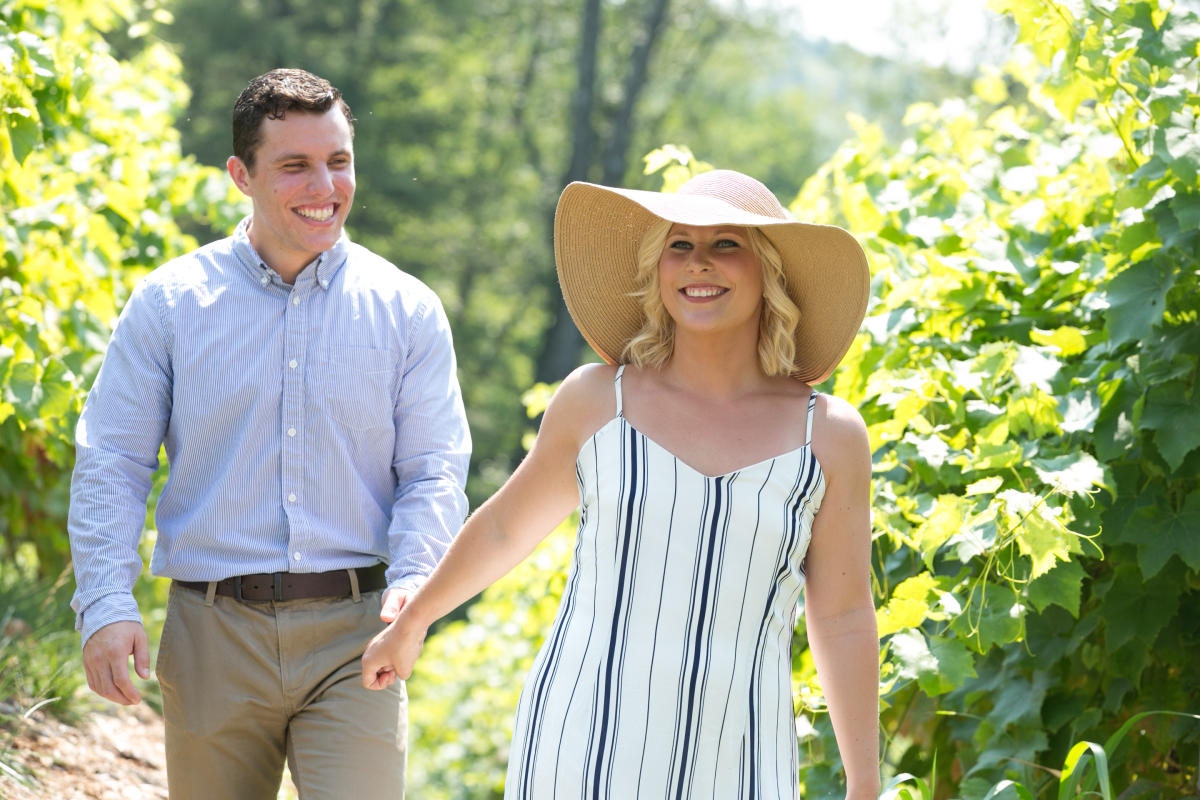 ---
5. Explore Downtowns
With a destination rich in history, take a stroll through one of our towns. Quaint shops, unique eateries and local business thrive throughout Milford, Stroudsburg, Jim Thorpe and Honesdale.
Walking tours are available in each of our towns, you just have to pick your pleasure! These self-guided tours are a relaxing way to enjoy each other's company while sightseeing.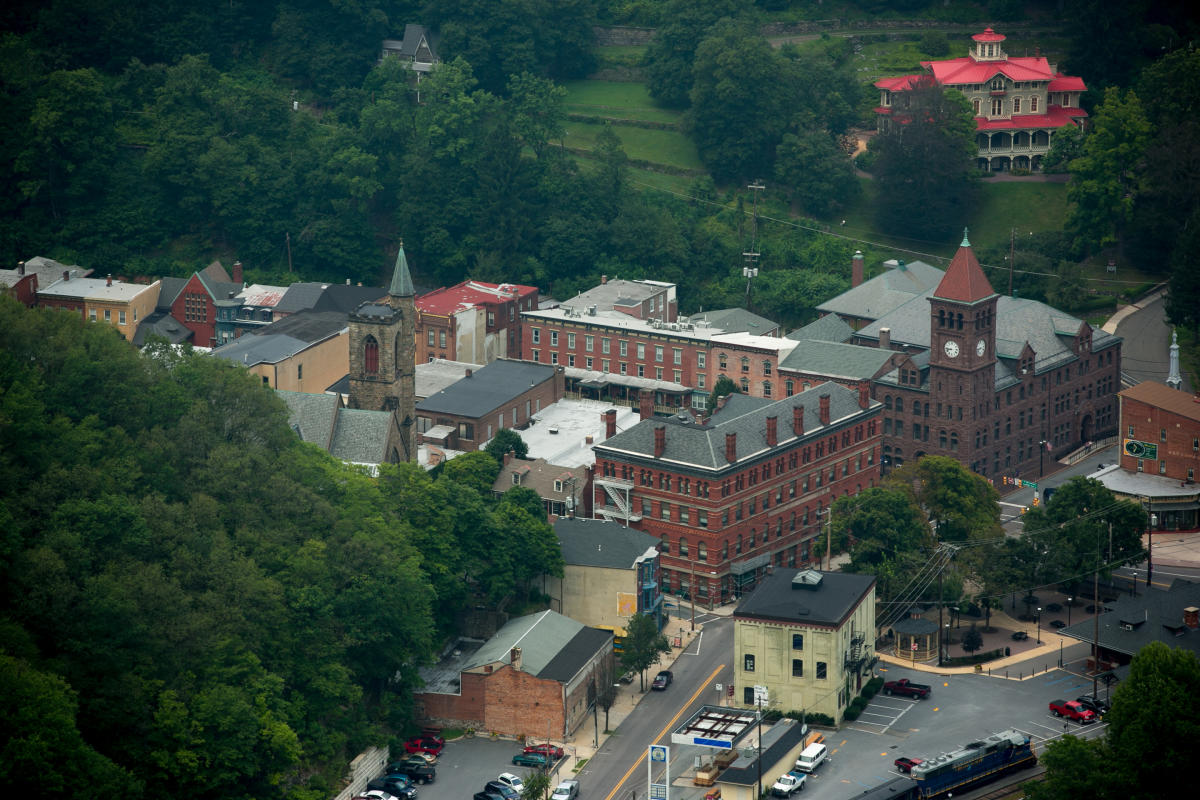 ---
6. Play in the Trees
Take to the sky at an adventure park! Put your skills to the test with a treetop ropes course, rock climbing and mountain rides.
Challenge your love to a zip line race! Camelback Mountain Adventures and Pocono Zip Racer both have 1,000-foot zip lines where you can reach speeds up to 35 MPH.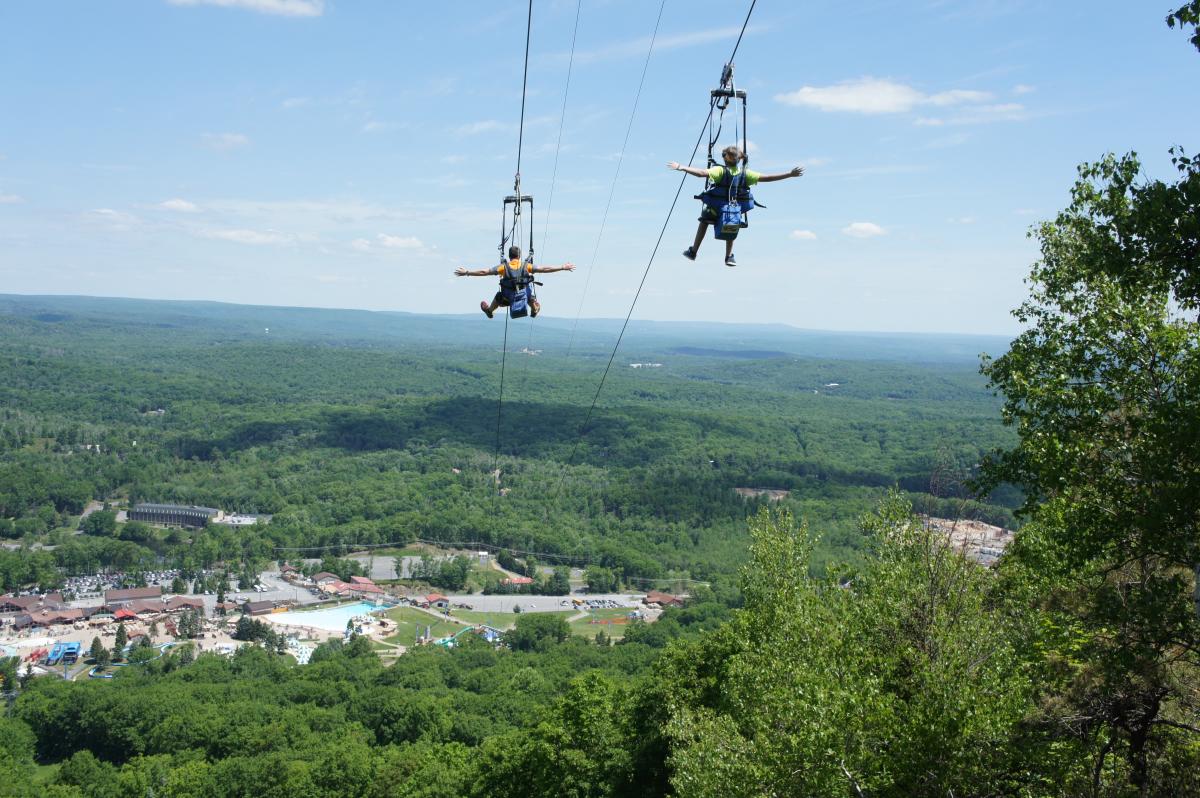 ---
7. Go Chasing Waterfalls
You don't have to stick to our rivers and lakes if you don't want to. Discover your own TLC in the Pocono Mountains, and journey to one of our 19 waterfalls.
Dingmans Falls, Raymondskill Falls and Shohola Falls are all located within the vicinity of one another. Bushkill Falls, the "Niagara of Pennsylvania", is around the same area and open until November.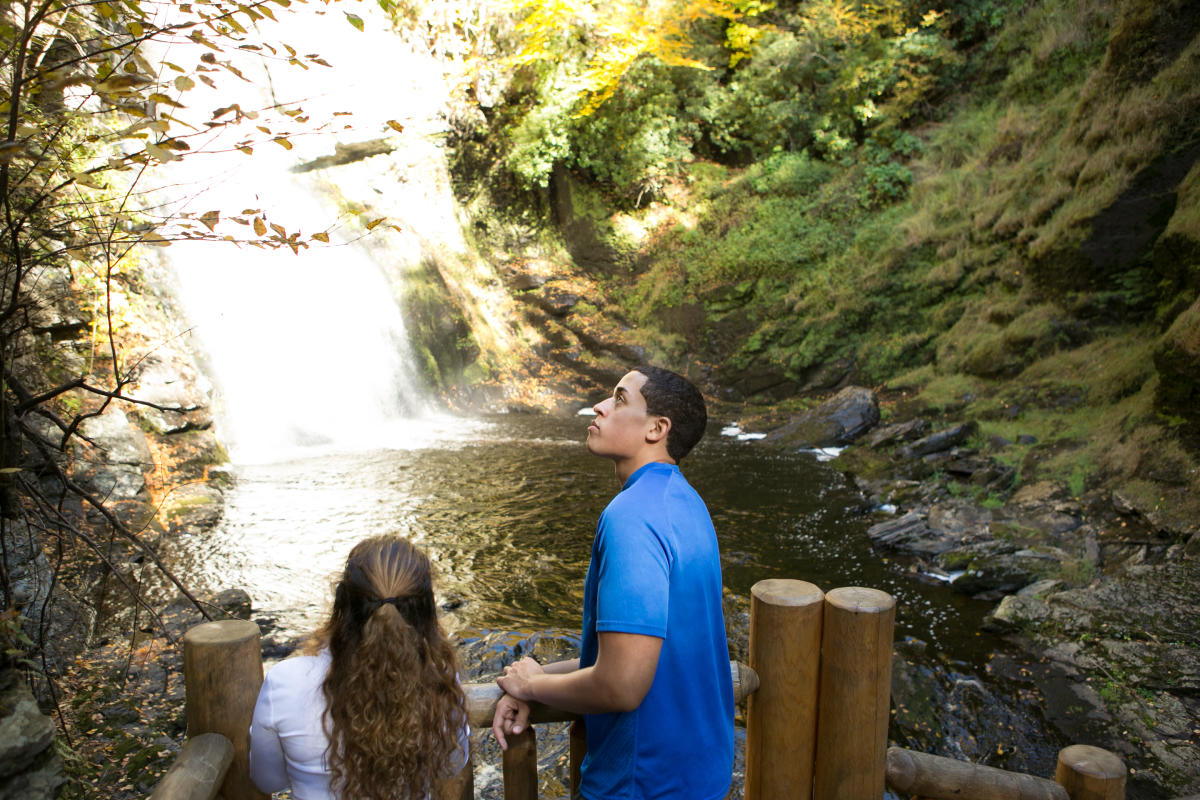 ---
Check out our adult only accommodations and romantic resorts! Of course, we still have our famed favorite heart shaped tubs. Find a romance package perfect for you and your honey. Be sure to view all things to do in the Pocono Mountains.
Natural scenic beauty, fun-filled year-round activities and luxurious accommodations make the Pocono…