Beautiful, scenic and majestic; all words associated with the Pocono Mountains. It's no surprise our region is known for its beauty, but have you ever seen one of our sunsets? 
Our area boasts awe-inspiring views over 2,400 square miles of grand landscape. With an abundance of waterways and peaks, our sunsets are truly a sight to see. Check out our spots below as we bring you six places to catch a sunset in the Pocono Mountains.
---
Experience the beauty of Beltzville State Park! One of eight state parks in the Pocono Mountains, Beltzville State Park is open from dawn until dusk. Enjoy 949 acres of water recreation on Beltzville Lake. Lake activities include boating, kayaking, and paddleboarding. Soak up the sun on Beltzville Lake's beach! The beach is free and open to the public seven days a week.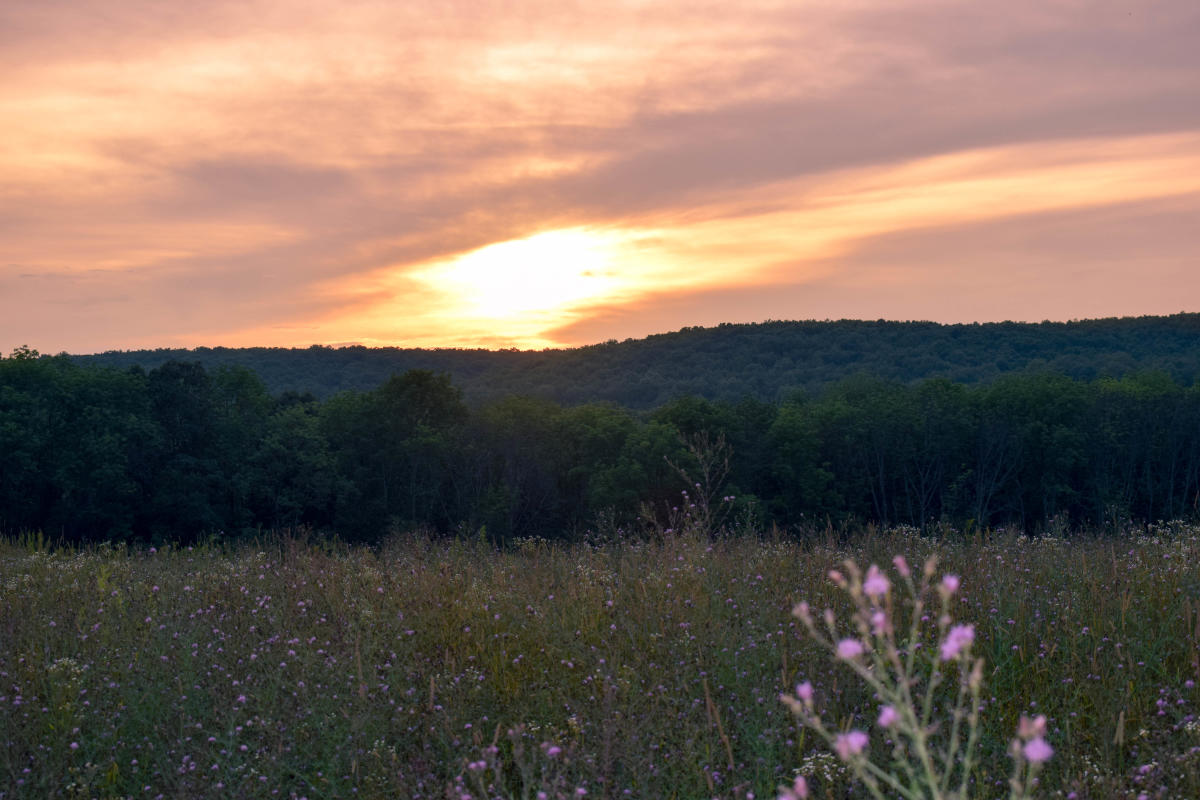 ---
Catch a breathtaking sunset over Lake Teedyuskung at Woodloch Resort! Located in the northern region of the Pocono Mountains, Woodloch Resort boasts family fun and hospitality. An all-inclusive stay includes access to their very own private lake; great for activities and sunsets.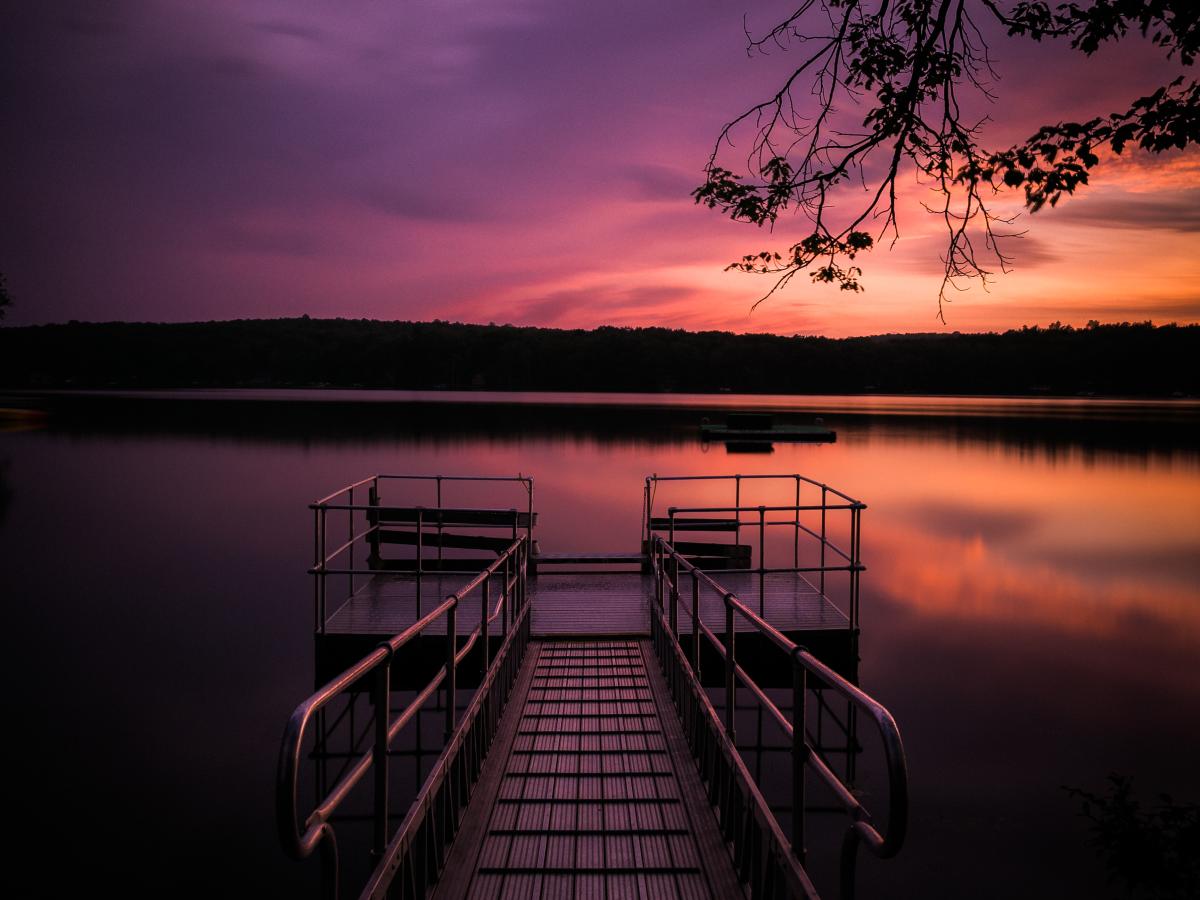 Photo Credit: Tom Schelling
---
Covering over 5,700 acres, Lake Wallenpaupack's sunsets can be seen stretching for miles. 52 miles of uninterrupted shoreline provide a stunning view of the sky. 'The Big Lake' offers scenic boat tours, boating, jet skiing in addition to kayaking and paddleboarding rentals! Experience lake activities by day, and enjoy a beautiful sunset by night.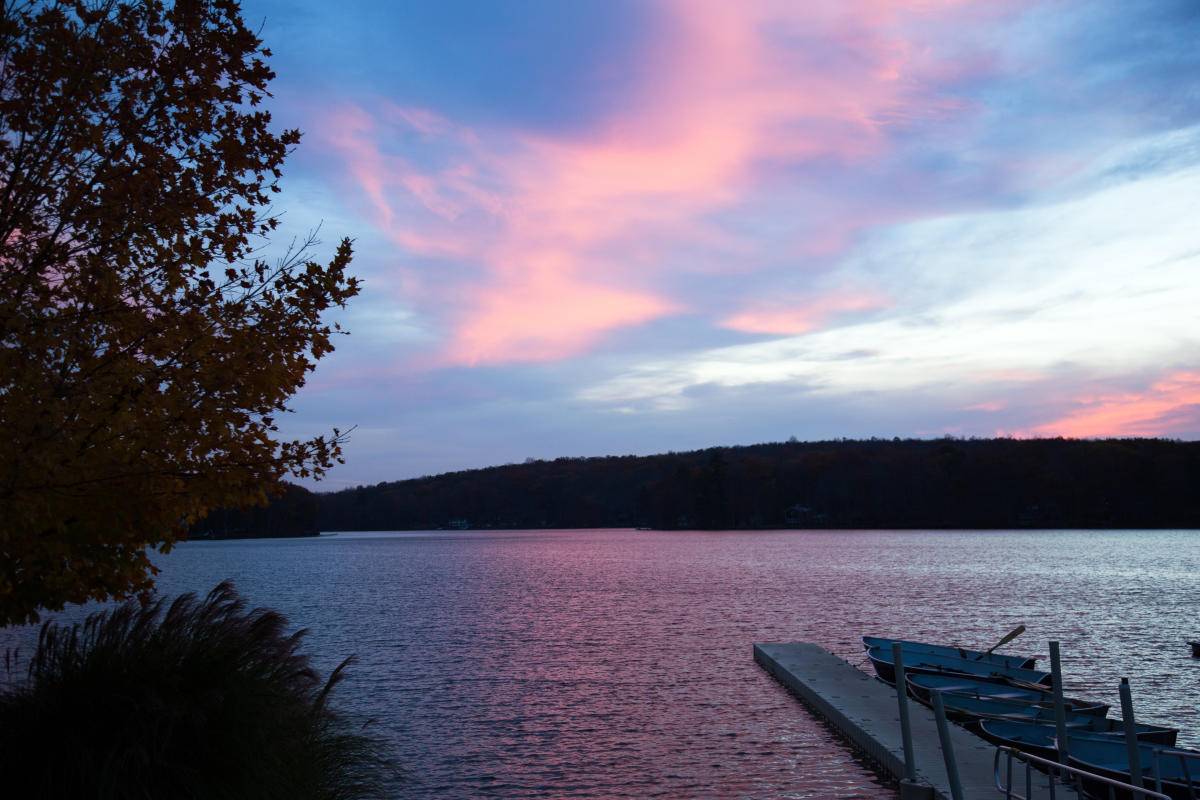 ---
Feel on top of the world at Skytop Lodge! Enjoy the remarkable scenery and wooded landscape tucked atop the Pocono Mountains. Participate in activities such as golfing on their private course, hiking throughout the property's trails and relaxing by their private lake.

Photo Credit: John Wadsworth
---
Even on a cloudy day, enjoy an astounding view at Big Pocono State Park! Perched on top of Camelback Mountain, Big Pocono State Park ascends at almost 21,000 feet. Mountaintop sights extend as far as the eye can see to various parts of Pennsylvania, New York and New Jersey. Hike along the 8.5 miles of trails, or bike along the peak!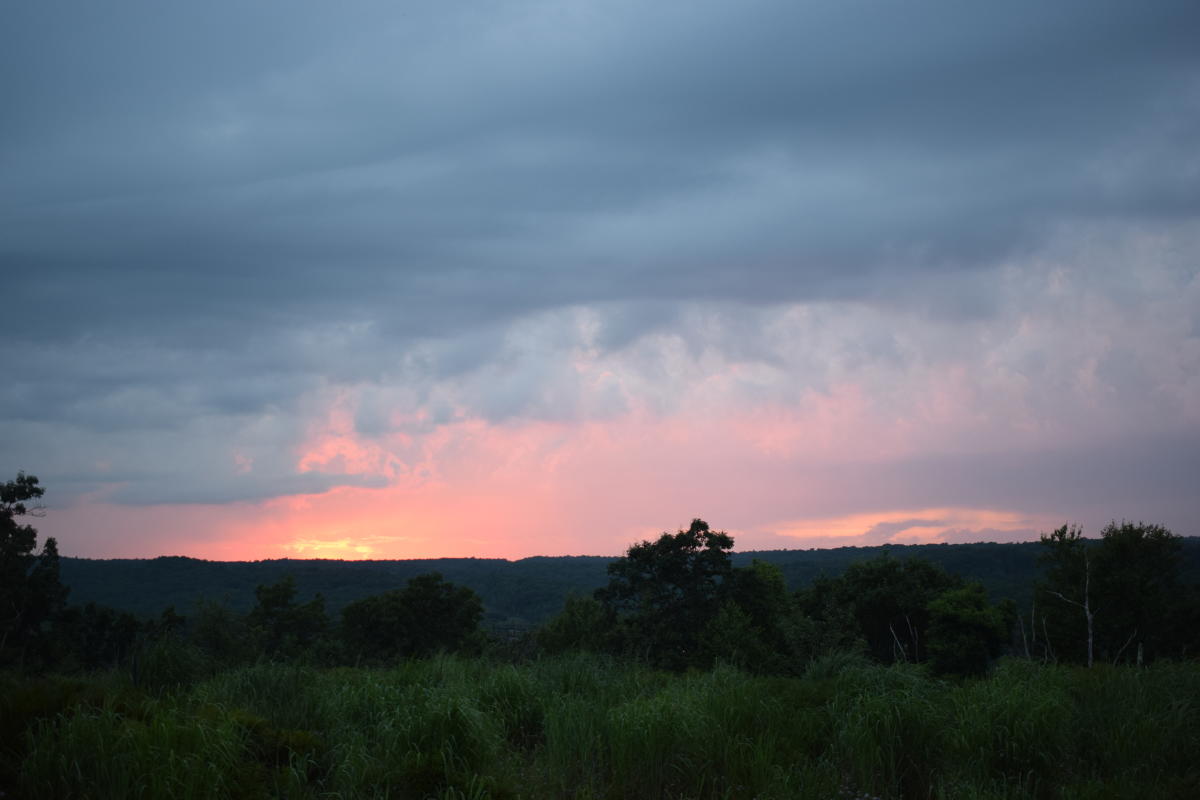 ---
Delaware River
With the Native American word Pocono translating to "stream between two mountains," the Delaware River represents this phrase beautifully. The Delaware River offers magnificent views from both the water and the sky. Canoe along the river or hike to the top of the Mt. Tammany trail for a view of the Delaware Water Gap!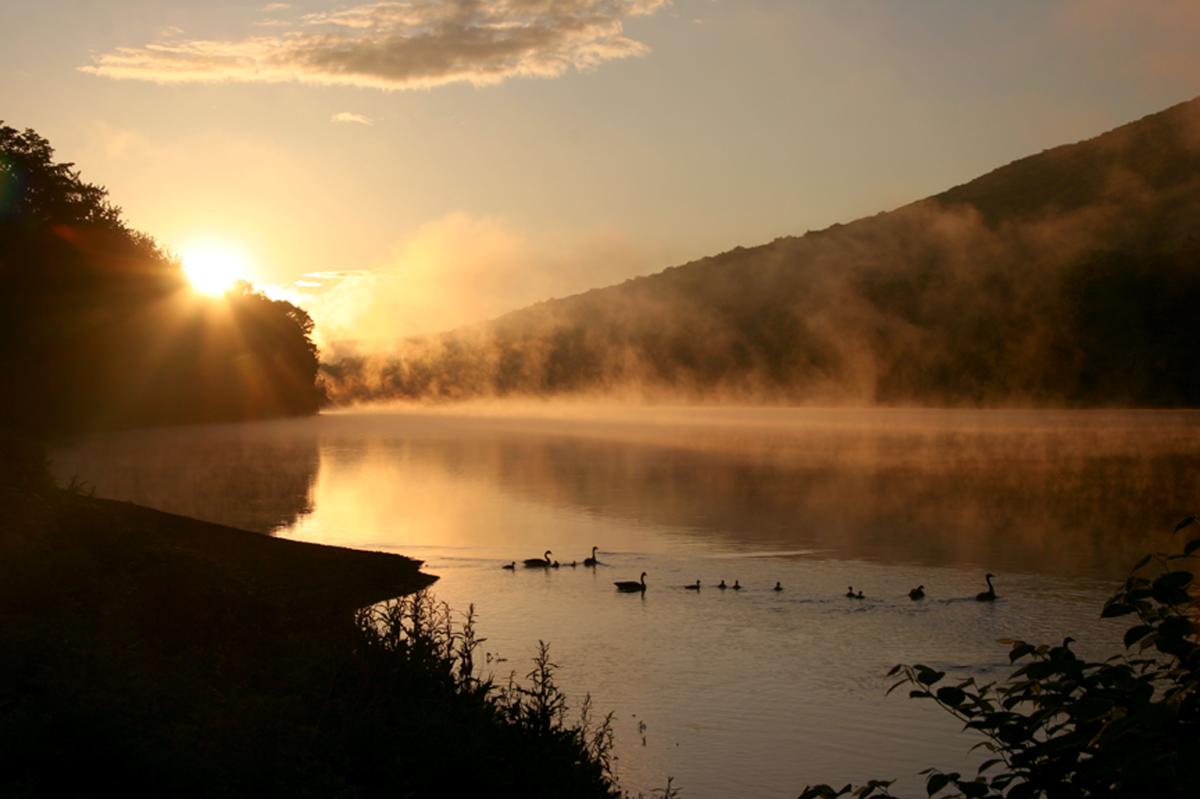 ---
Can't get enough of our sunsets? Find a place to stay in the Pocono Mountains, and catch an amazing sunset for yourself! We've got plenty of things to do and events to keep you occupied until the sun goes down.
Like our pictures? We'd love to see your sunsets! Post your pictures with #PoconoMtns, and you may be featured on our Sunset Sundays on Facebook!