Interested in escaping to a private haven without sacrificing modern-day conveniences? Wake up and smell the coffee (and the bacon)! Pocono bed and breakfasts/country inns have just the treat for you.
If you haven't already stayed at one, try something new! Secluded properties with impeccable service and character are only the beginning. With 30 bed and breakfasts/country inns in the Pocono Mountains, find the place that's perfect for you. Read on for six reasons why you should stay at one.
---
1. Homemade Breakfast
Who doesn't enjoy a homemade breakfast? It even seems to taste better when someone else prepares it. Depending on where you stay, you could easily be treated to a four-course spread, fancy beverages and even breakfast in bed! There's no shame indulging in a delicious meal handcrafted by your host.
These delectable delicacies have been raved about so much that our properties even offer their recipes online. James Manning House B&B post their sought-after meals on their websites, so new and returning guests can cook these dishes anytime!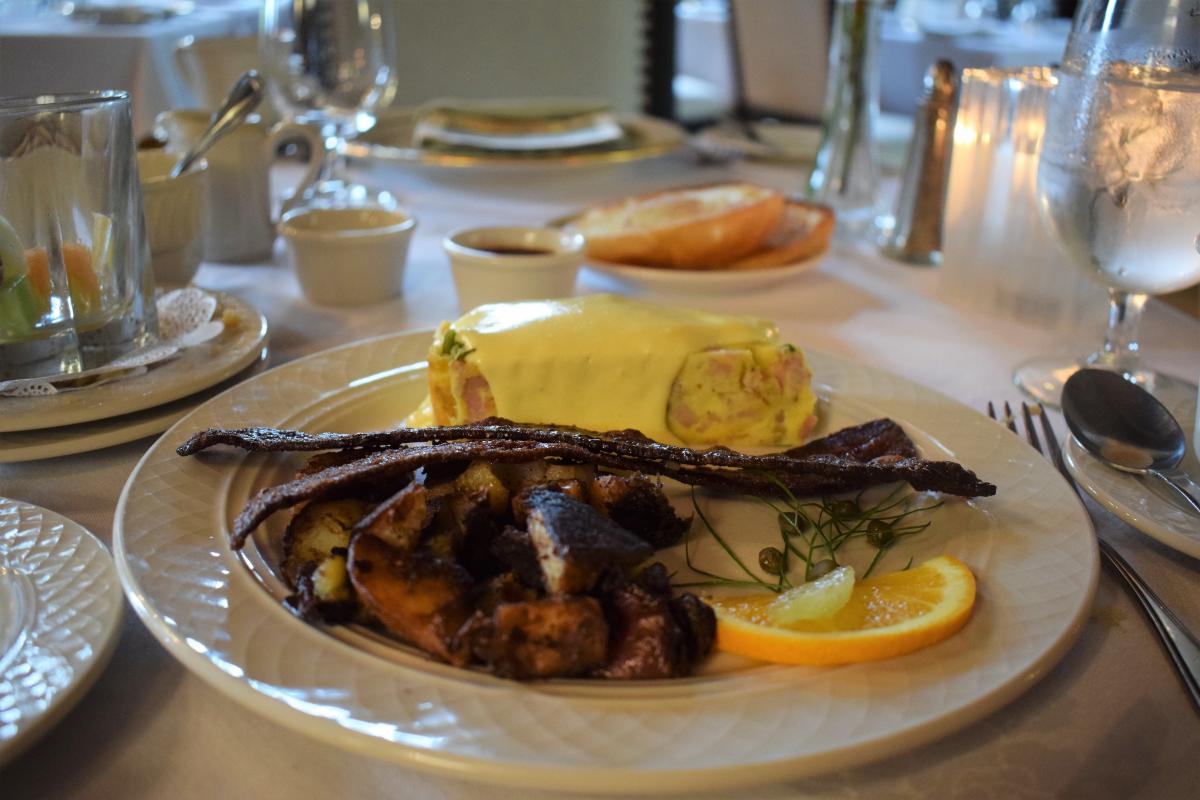 ---
2. Historic Charm
Many Pocono Mountains' bed and breakfasts were established in the late 1800s. While restorations have been made over the years, Victorian architecture and original designs have remained. Jim Thorpe bed and breakfasts are especially well-known for period-style lodgings. The historic charm has been maintained without sacrificing present-day amenities.
Pocono accommodations have also seen their fair share of historic figures; pretty neat to walk the same halls as such notables! The Dolon House was once home to one of the town's millionaires.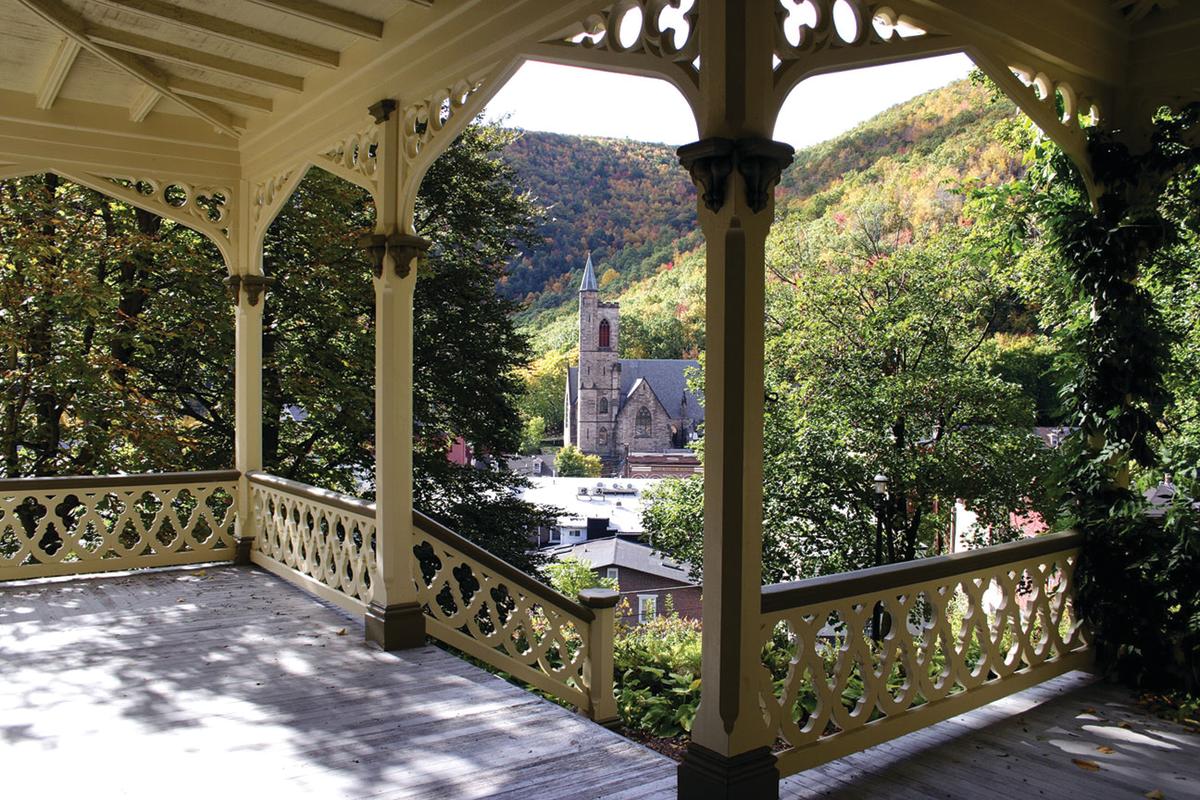 ---
3. Natural Beauty
Remember what it feels like to relax again among the beauty of the Poconos. Overlook luscious mountains and rolling rivers in the privacy of your own domain. Experience nature's bounty; where peace and quiet run rampant.
Numerous bed and breakfasts are situated on acres of isolated land, and some even neighbor the region's natural attractions. 1870 Roebling Inn on the Delaware is located on the Upper Delaware River, where bald eagle and wildlife sightings are more common than not.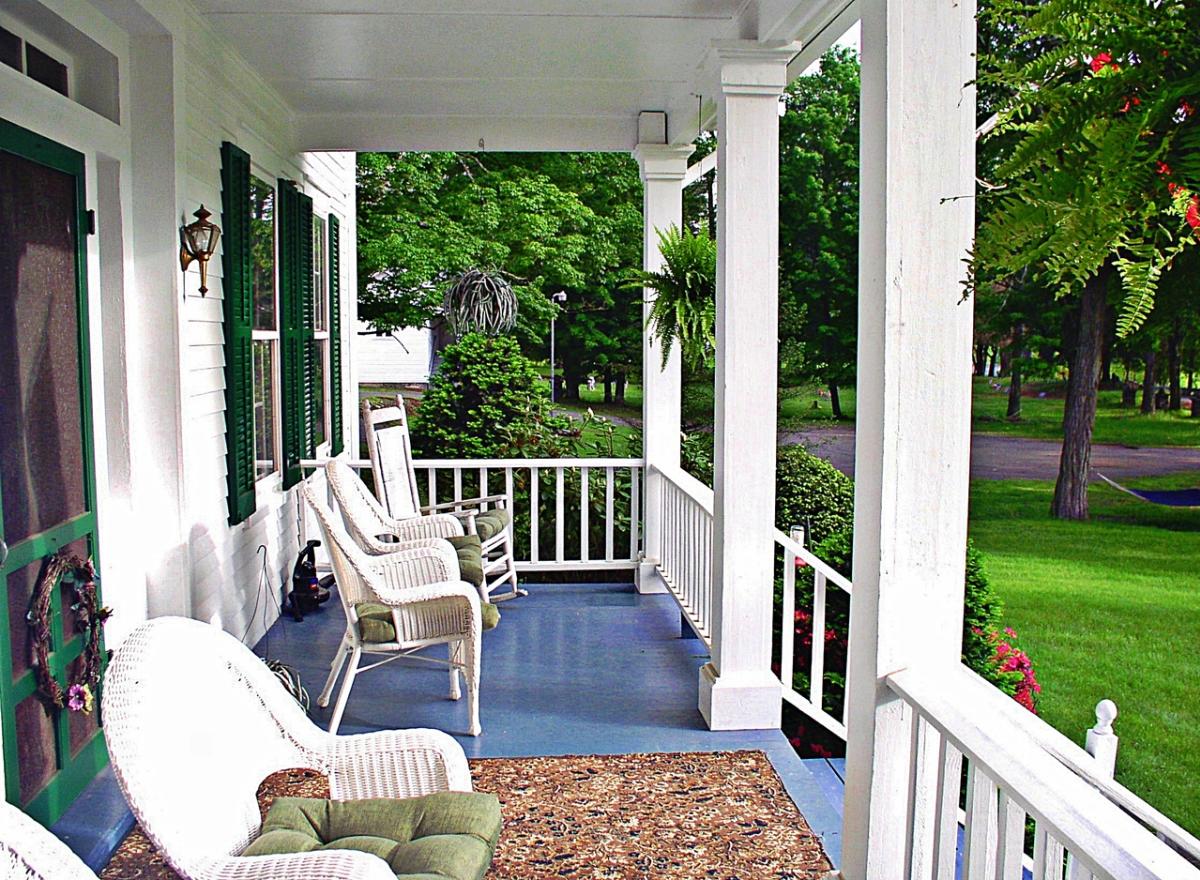 ---

4. Impeccable Luxury
Salt water pools and in-suite massages? Art glass studios and world-class gyms? Yup, we've got them all. Here in the Poconos, we spare no expense to preserve the best facilities and comforts. Our bed and breakfasts/country inns have even won distinguished accolades for their renowned services and hospitalities.
Just to brag a little, the French Manor Inn and Spa has received the AAA Four-Diamond Award for the past 10 consecutive years for both accommodations and restaurant. Cherry Valley Manor B&B has been the winner of Trip Advisor's Certificate of Excellence for four years in a row. You'll have to come and be the judge yourself.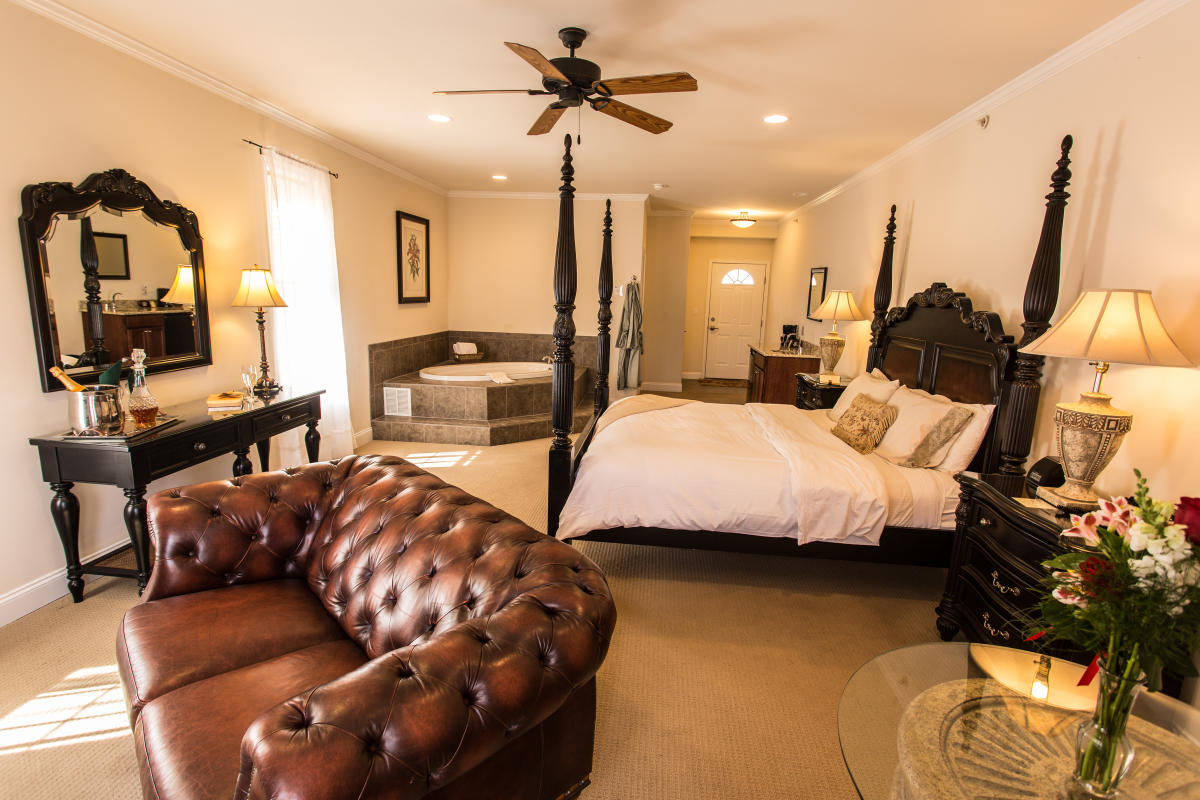 ---
5. Unique Style
Whether you want the quiet Monet Room or the illustrious King Suite, there's a room for everyone's taste and preference. Each room in a bed and breakfast is individually designed with its own separate theme. Décor and furnishings put the finishing touches on a personal stay.
From wall decorations to floor adornments, each domain ties elements of the room together to compose a cohesive stay. The Brookview Manor Inn, The Inn at Birch Wilds, Stony Brook Inn and Harrington House are just a few accommodation examples with distinctive rooms. The Settlers Inn rooms also feature unique components artfully crafted for individualized stays.
---
6. Abundant Amenities
Did we already mention a free, homemade breakfast? All jokes aside, a bed and breakfast stay comes complete with all the amenities you'd want and more. Space and privacy are major advantages. Additionally, WiFi, flat screen TVs, sitting rooms, jacuzzis and central air conditioning come standard, depending on where you stay.
At the Mountaintop Lodge at Lake Naomi, guests are granted temporary membership access to the Lake Naomi Club; water activities are available during the spring and summer, golf is accessible in the fall and ice fishing is plausible during the winter.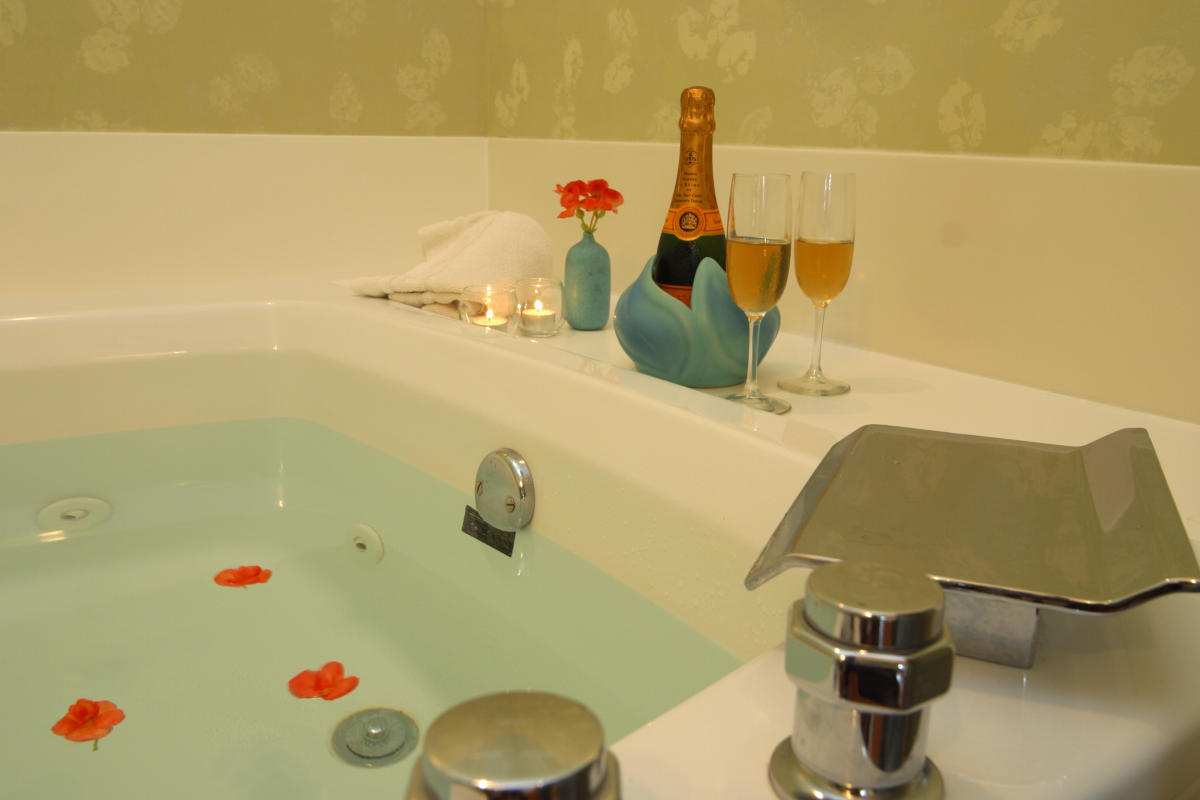 ---

Interested in experiencing that home away from home feeling? Check out all our bed and breakfasts/country inns, and discover adult only accommodations and redeemable offers. Be sure to grab a midweek special offer while you can! View all places to stay, and be sure to find local festivities while visiting the Pocono Mountains, too!
Want to win a stay at a Pocono Mountains' bed and breakfast? Enter our Relax & Stay B&B Giveaway on Monday, November 6, 2017 for a chance to win one of three overnight prizes! Sign-up for the contest on our Facebook page. The contest runs until Tuesday, November 28, 2017.