You don't need to wait until Valentine's Day to pamper your relationship. Treat yourselves, and revitalize your love on an adults only escape to the Pocono Mountains. 
Whether the leaves are changing, or the flowers are blooming, a Pocono couple's getaway is ideal for any season. Sweethearts can enjoy quality time in any number of undertakings, either indoors or out. 
Already here and don't know where to start? We've put together a list of romantic activities, so you can jump right in! Read on for ten ways to ignite your Pocono trip, and get ready for uninterrupted moments with your love.
---
Bond with your boo while horseback riding. Experience the undisturbed beauty of the Poconos whether trekking through woods, streams or fields on horseback together!
Never ridden a horse? No problem! Deer Path Riding Stable loves beginners. The Woodlands Stable & Tack, Inc. and Malibu Dude Ranch offer guided trail rides. If you are not up for it, Daisy Field Farm offers carriage and hay wagon rides; perfect for extra snuggles.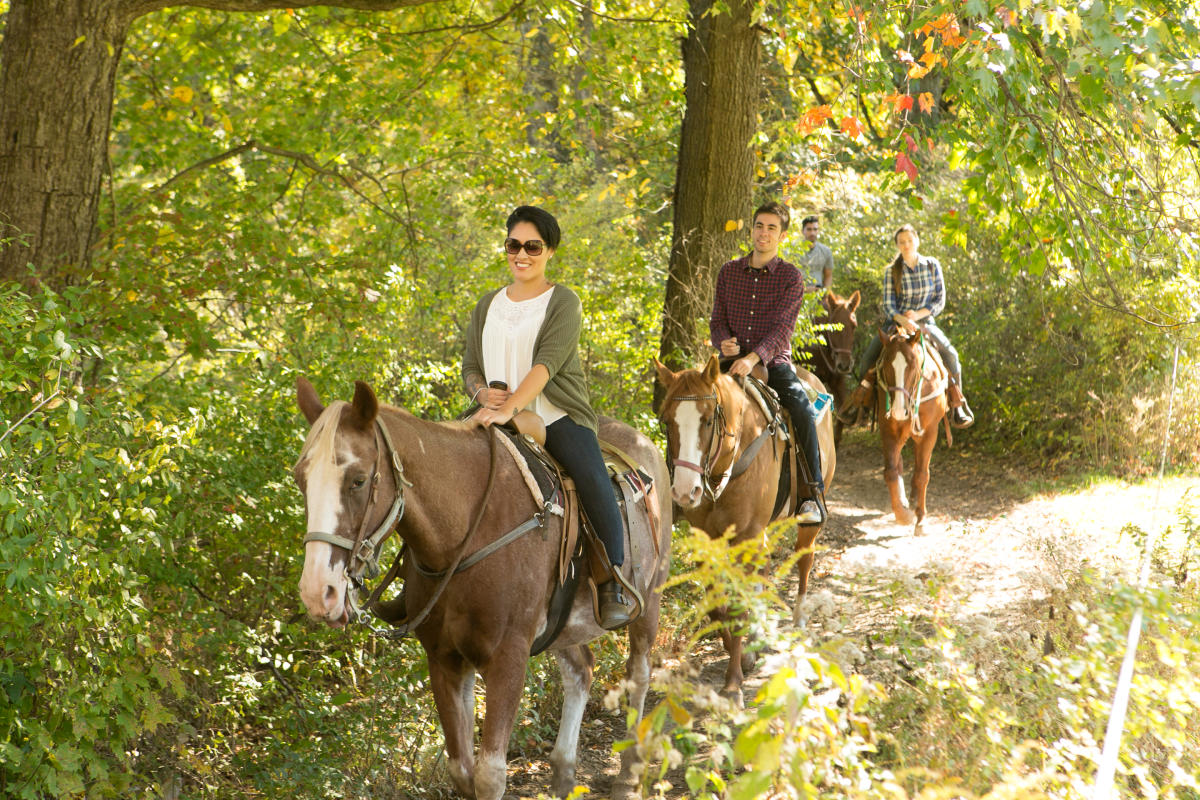 ---
2. Share a Candlelit Meal
Still get butterflies thinking about your first date? Relive the magic! Take your sweetie to a fine dining experience. The Pocono Mountains has a bounty of fine dining restaurants serving up impeccable dishes and exceptional service.
The Frogtown Chophouse and Garlic Prime Steak & Seafood feature a starry-eyed ambience with an appetizing menu. The Settlers Inn and French Manor Inn & Spa also offer romantic fine dining, but with a farm to table flare. Whatever your culinary preference, sit back, relax and reminisce over an intimate meal.
---
3. Cozy Time
There's nothing wrong with getting away just to relax in one another's company. With adults only accommodations, privacy is the last thing you'll need to worry about. The Gilded Cupid B&B and Stone Lake Inn are just two lodgings that offer romantic couple's quarters.
Of course, we couldn't forget our famed favorite heart-shaped tubs. Cove Haven Resort, Pocono Palace Resort and Paradise Stream Resort feature these tubs in their secluded suites. Add extras like chocolates, candles and bubbly to your lover's utopia.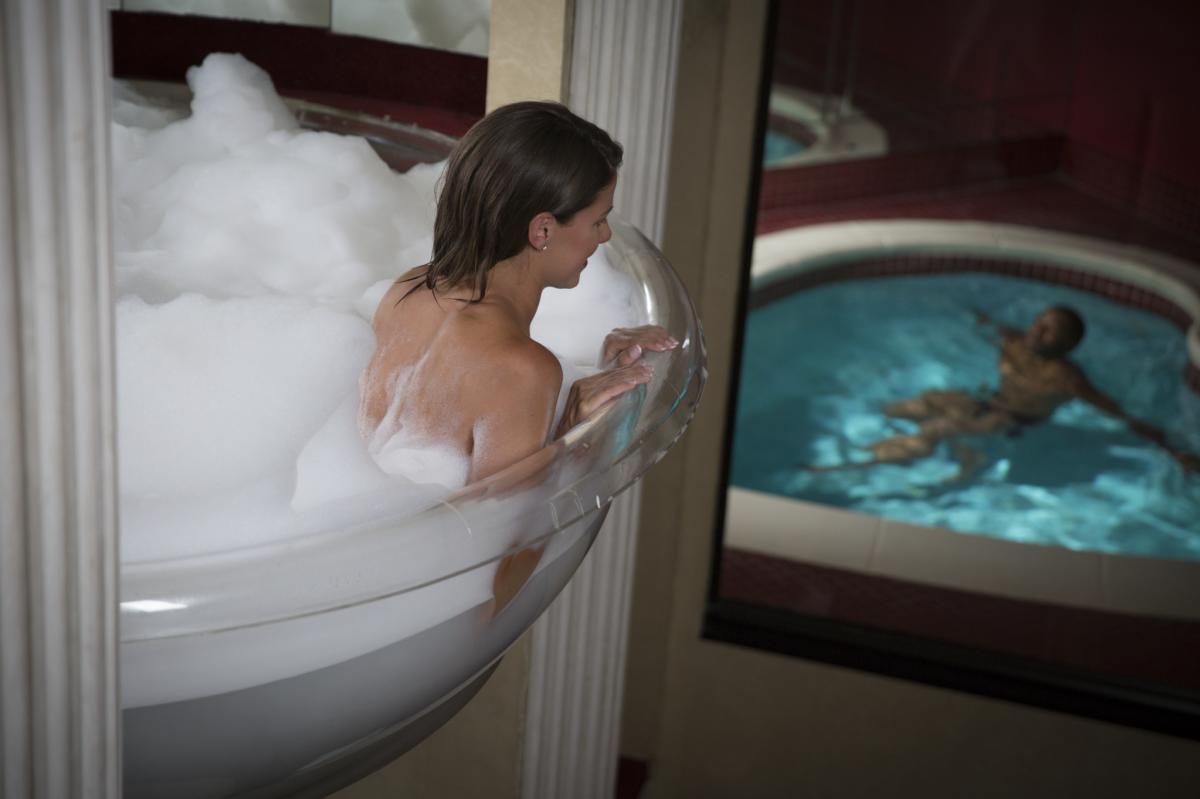 ---
4. Must-See Happenings
There's always something going on in the Poconos. Discover festivals occurring all over the region, and experience delicious food, abundant activities and more! Whether you and your partner want to try the region's craft brews or experience a holiday event, you'll have plenty of options.
Experience the Great Brews Beer Festival and Honesdale for the Holidays during the month of November, and share some quality bonding time. Check out our events page for a full list of upcoming happenings
---
5. Taste the Region
Speaking of great brews, we've got 'em! Step out together, and sample craft beer at a Pocono brewery. Wallenpaupack Brewing Company and Barley Creek Brewing Company also have in-house restaurants where you eat off your buzz.
We also have a plethora of wineries you can visit, too! Blue Ridge Winery, Antler Ridge Winery and Franklin Hill Vineyards - The Wine Shop offer delicious wines, reflective of the region's grapes and flavors.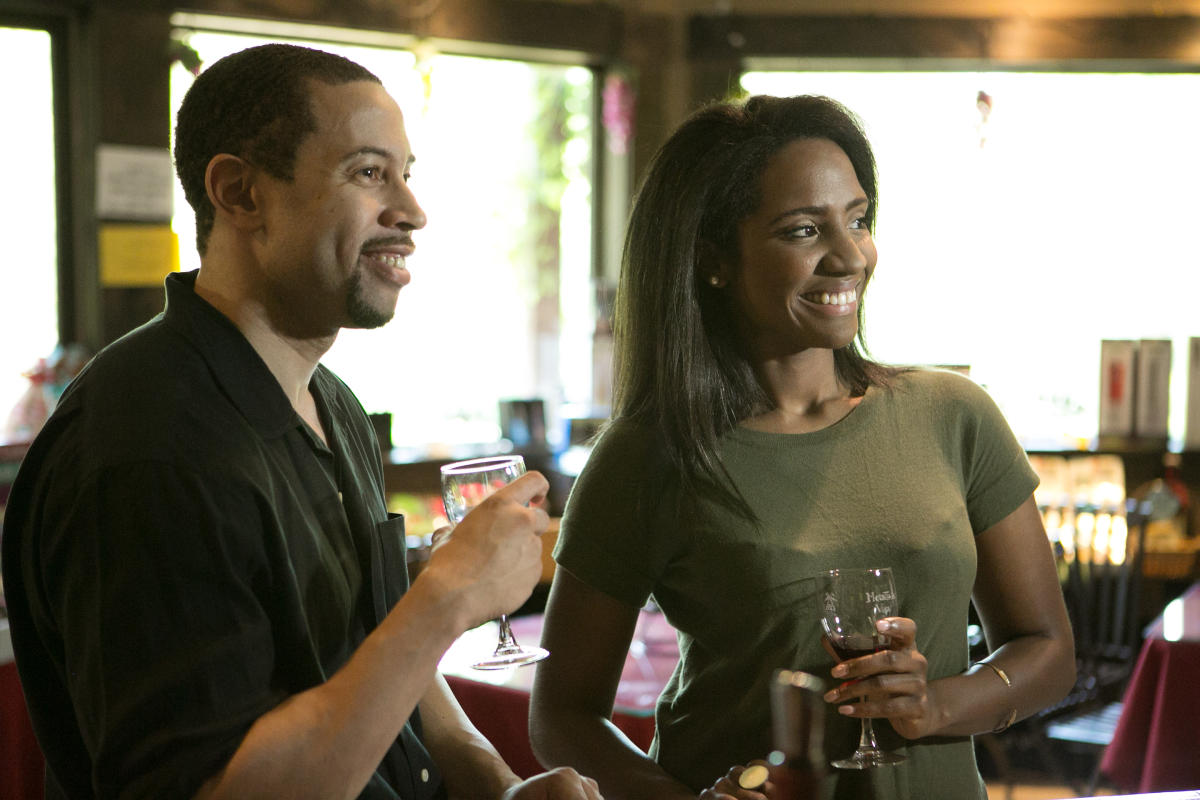 ---
6. Catch a Show
Dress to the nines, and enjoy some live entertainment. Whether you're into theatrical performances or your favorite band's in town, we've got the venues for you to enjoy shows all year-round.
Shawnee Playhouse presents live performances in genres ranging from drama to comedy. The Sherman Theater and Penn's Peak host some of the best artists and groups, and are known for putting on terrific shows. Grab a bite to eat and a drink while reveling in live music. 
---
7. Spa-ahhh
What better way to relax on your vacation than with a spa treatment? Rejuvenate and pamper yourselves with a couple's massage; where the hardest part of your day will be letting go. The Poconos is known for its world-class destination spas.
The Lodge at Woodloch features 27 treatment rooms for customized services designed to elevate mind, body and spirit tensions. Bodyworks Spa Studios provides a range of spa therapies at three Pocono spas; Skyview Spa, The Spa at Mount Airy and Laurel Spa.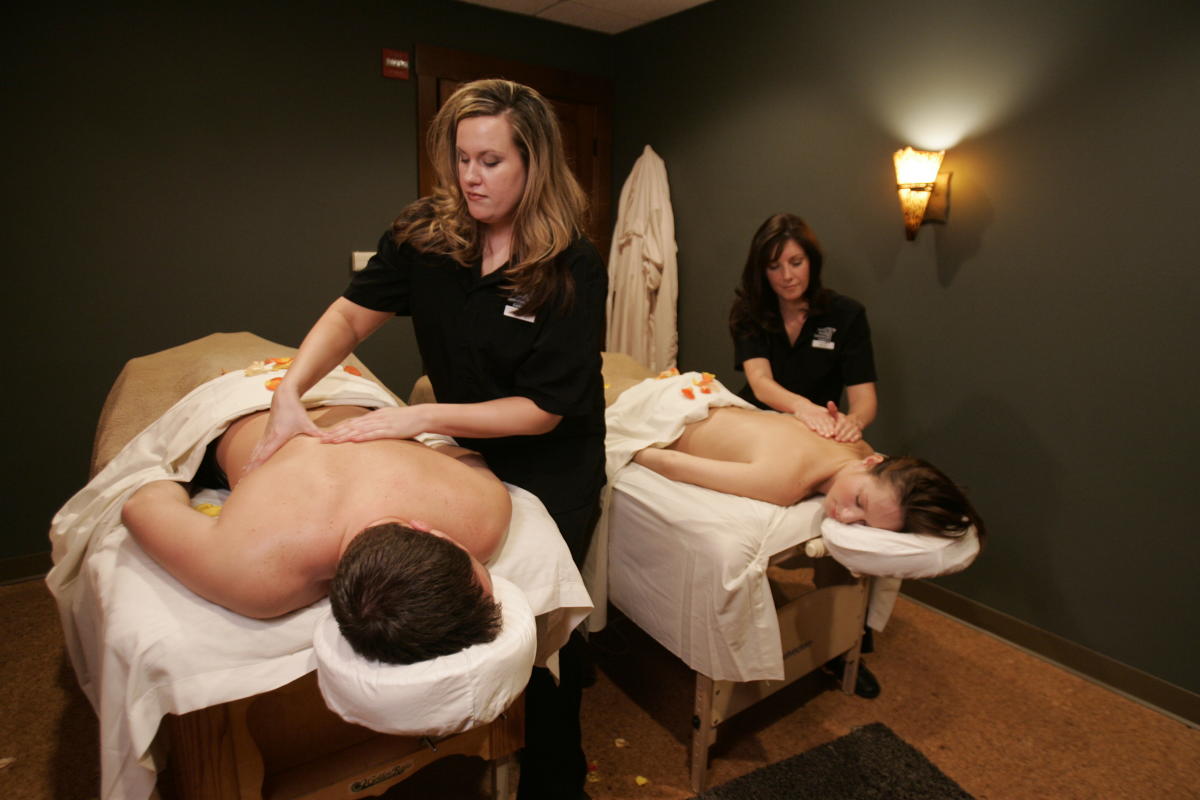 ---
8. Café Warm-up
Find a quiet table at a café, and bask in each other's company. Take a moment to disconnect, and look upon yourselves for everything you have to be grateful for (and try not to log into the Wi-Fi). 
The Cure Café, Cocoon Coffeehouse & Catering Company and Patisserie Fauchere feature coffee delights, scrumptious desserts and mouthwatering meals for breakfast and lunch. The treats are so tasty, don't be surprised if you both bring something home.
---
9. Hit the Slots
Spend the night out, and try your luck at Mount Airy Casino Resort. With more than 1,800 slot machines and 80 tables, we're willing to bet there's a game for you. Don't forget to play responsibly!
You two can also experience live entertainment at the casino. Party by the pool at Wet Nightclub Friday and Saturday nights, or watch a big-name performance while you're in the area. See here for an upcoming list of headliners and events.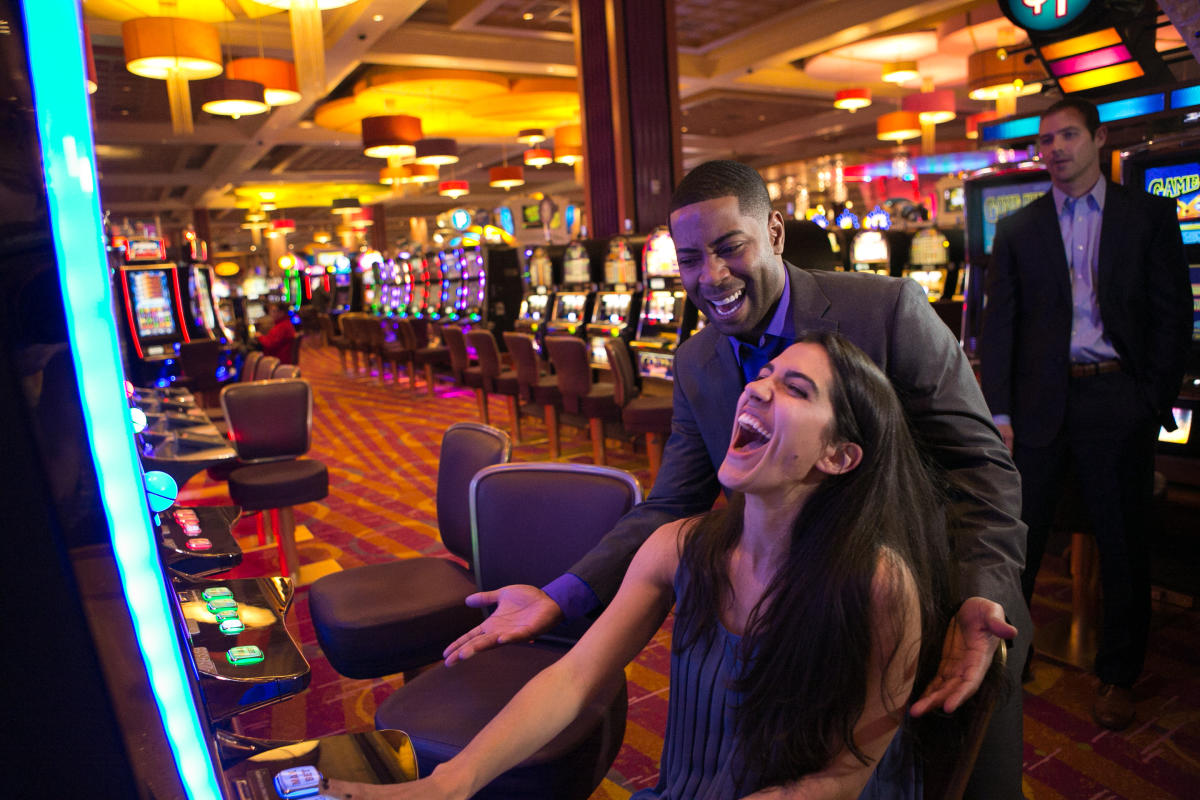 ---
10. Explore on a Tour
The Pocono Mountains is a region rich in history and beauty, why not share that with your companion? From coal mines that pioneered an industry to the birthplace of the American railroad, there's always something new to see. Stroll on a tour with your mate, and explore together.
See the sights in Jim Thorpe at the Asa Packer Mansion, open weekends until the second weekend in December. Learn about the native tribes that once inhabited the area at the Pocono Indian Museum. Travel to Bushkill Falls to catch a glimpse of "The Niagara of Pennsylvania" until November 28, 2017.
---
Be sure to check out all our romantic resorts and adult only accommodations! Find a romance package perfect for you and your honey. Learn more about our claim to fame, the heart-shaped tub. Don't forget to browse all things to do in the Poconos.