Discover insider tips for your next getaway to the Pocono Mountains.
If it's happening in the Pocono Mountains, it's on Pocono Television Network! PTN is a 24/7 television network featuring segments including Pocono Perspectives, Pocono Mountains Magazine, live webcams, weather forecasts every half hour and so much more! Check out the stories from recent episodes of Pocono Mountains Magazine! Listen to PTN on the go with Pocono Mountains Podcast everywhere podcasts are available!

---
Pocono Television Network has new, fresh content all the time with great looks at what you can experience during a visit to the four counties of the Pocono Mountains. Get the inside scoop on our historic towns, attractions, outdoor activities, lodging and eateries you can find throughout the Poconos. Find feature events and special offers to compliment your trip throughout the year, too. Follow @PoconoTVNetwork on Instagram, Facebook and Twitter!
Now streaming on Roku, Amazon Fire TV and more devices in 2021
Pocono Mountains Magazine Monthly Program
The 1-hour program produced by the Pocono Mountains Visitors Bureau features issues and timely topics all about the Poconos and the people in the community.
Hosts Jim Hamill and Brianna Strunk will bring viewers stories from the entire region including tourism, health care, education and many more topics.
Watch new episodes of Pocono Mountains Magazine premiering the first Sunday of each month and re-airing each week on:
Blue Ridge Cable Channel 13 - Sunday at 8 p.m.
Service Electric Cable TV, Inc. SECTV2 - Sunday at 8 p.m.
SECV8 - Sunday at 7 p.m.
Pocono Television Network – Sunday and Tuesday at 8 p.m.
---
---
Pocono Mountains Podcast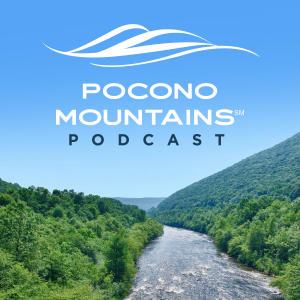 Listen to PTN on the go with Pocono Mountains Podcast. A new episode drops each week on numerous podcasting platforms. Subscribe and leave a review and/or comment!
Meet the Hosts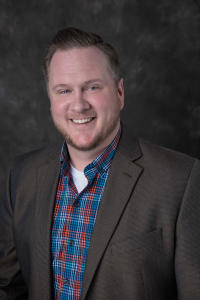 Jim Hamill
Director of Public Relations
Jim grew up in Honesdale and moved back with his family in 2013. Jim skis and golfs and he grew up working at Keen Lake, Woodloch and loves exploring the Pocono Mountains. Previously, Jim was an anchor and reporter for more than 12 years at WNEP-TV. Jim, his wife and two children love experiencing so much of what the area offers from music festivals to delicious restaurants and breweries!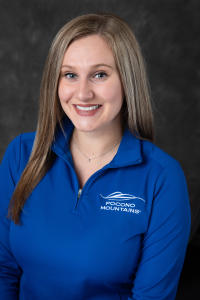 Brianna Strunk
Public Relations Manager
Brianna was born and raised in the Pocono Mountains. She enjoys spending time with her son and exploring all things local, especially the region's hiking trails and wineries. Brianna was previously a reporter and anchor at WBRE-TV. She graduated from East Stroudsburg University (go Warriors!). Brianna hopes to inspire visitors and locals alike to get out and experience the Pocono Mountains.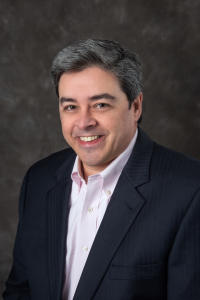 Chris Barrett
President/CEO
Chris is the President/CEO of the Pocono Mountains Visitors Bureau since 2017. He's a dad, history buff and has been very involved in the Poconos. Chris joins Ashley Brooks on many adventures for Pocono Mountains Magazine and has visited so many unique spots and people throughout the Pocono Mountains. He reminds everyone to do their part to Pick Up the Poconos!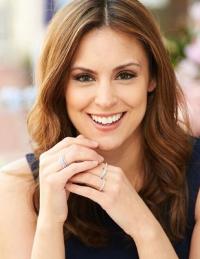 Ashley Brooks
Co-Host
Ashley is the energetic co-host joining Chris Barrett on his many adventures through the Pocono Mountains on PTN and Pocono Mountains Magazine. She's a mom and enjoys taking trips to experience all that the Poconos has to offer throughout each season. Ashley also does her best to keep Chris in line during their experiences together on Pocono Television Network!
---