Put your adventure into drive in the Pocono Mountains! Take a UTV ride with Pocono Outdoor Adventure Tours, and get your adrenaline pumping on a motorized escapade any time of year. 
Whether dashing through the snow or ripping through the grass, you can let your hair down during all four seasons. Never heard of a UTV? No problem! Read on for the 411, and watch our Instagram story below for a short visual of our off-road adventure. 
---
Originating in 1968, Pocono Outdoor Adventure Tours started their business renting snowmobiles. Located at Pocono Manor, "the longest running family snowmobile rental business in the United States," added utility-terrain vehicle (UTV) rentals to their company.
Since incorporating UTV rentals, this family-owned business now provides year-round outdoor adventure fun! You can rent snowmobiles and UTVs in the winter as long as there's no ice, but UTV rentals are available all year. Pocono Outdoor Adventure Tours is the perfect place to blow off some steam for every season.
What is a UTV? Like all-terrain vehicles (ATVs) these machines are designed to be driven off-road. Instead of riding on top of an ATV, you are seated inside a caged UTV with netting strapped around the sides of the vehicle. The vehicles also have seat belts to keep you safely fastened in your seat while experiencing off-road adventure.
One thousand acres of trails are ready for you to explore. Open seven days a week, online rental reservations can be made between 9 a.m. and 5 p.m. for either a single, double or quadruple vehicle. Like it sounds, single vehicles are designed for one person while double vehicles are designed for two people.​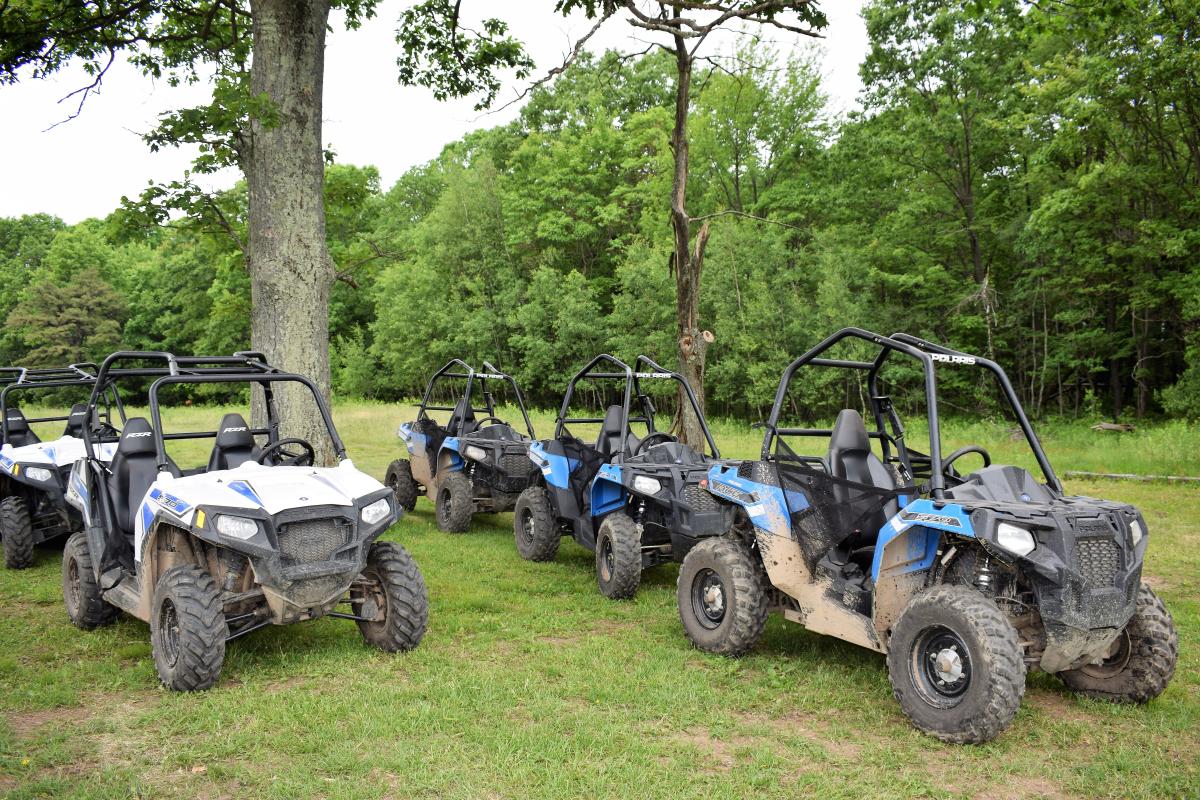 ---
Read on for our insider tips on Pocono Outdoor Adventure Tours before experiencing off-road adventure for yourself! 
Insider Tips:
Rentals are by the hour; singles $90, doubles $115, quadruples $195
Singles had a shorter distance from the seat to pedal than double vehicles. If you are shorter, you may want to consider driving a single or riding shot-gun in a double 
All individuals driving must sign a waiver and be 16+ with a valid driver's license
All individuals must wear a helmet; borrowed on-site
All vehicles are governed at 16-18 mph for safety purposes; protecting you, the vehicles, and your wallet from excess damage 
Secure your loose items like phones and cameras; no extra room in vehicles for bags
Keep your helmet visor down if it hasn't rained in a few days, or you'll be eating dust
Keep tissues/wipes in your car in case it's an extra dusty day
Dress for the season; wear clothing you aren't afraid to get dirty, sneakers, and light jacket in case of cooler weather
Bring a change of clothes in case you are going to experience other activities after your off-road adventure​
 
---
Now let the fun begin! Once seat belts are fastened and netting is secured, you can follow the guide for your UTV adventure! 
Because of the winding trails and open spaces, the governed speed is more than enough to satisfy your adrenaline appetite. We had a blast navigating through the varying terrain, and know you will too! You can always pay for another round if you want to drive a different vehicle or make a day of it.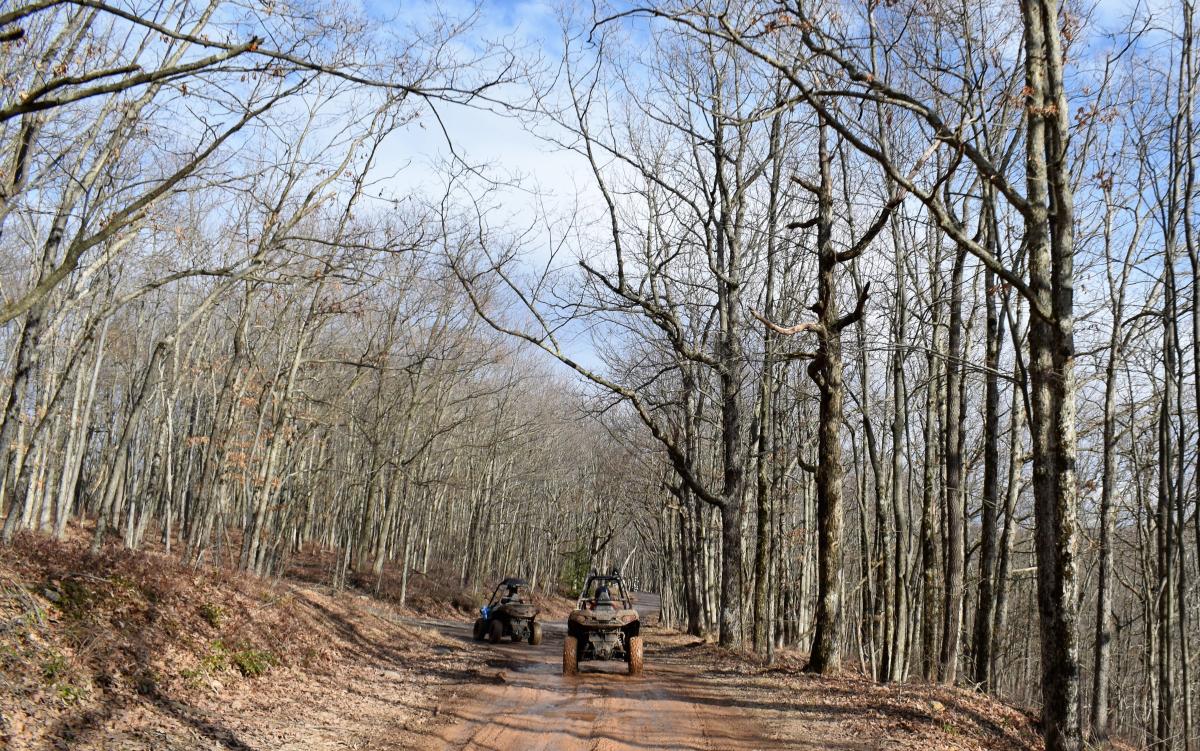 Ready to experience Pocono Outdoor Adventure Tours this winter? Snowmobile rentals are made by the half-hour; $55 for a single vehicle and $75 for a double vehicle. UTV rentals are made by the hour; $90 for a single vehicle, $115 for a double vehicle and $195 for a quadruple vehicle. Please note these prices do not include tax. If visiting in the winter, wear an insulated jacket, snow pants and boots. Gloves, scarves and face masks are also encouraged.
Thanks to our friends at Pocono Outdoor Adventure Tours for having us! 
We visited during the summer months to give you insider tips for everything you need to know before visiting. Watch our Instagram story for a firsthand look at a UTV outdoor adventure experience. 
---
Interested in even more outdoor adventure? Check out our all-terrain vehicle outfitters for either guided or self-guided tours. The Pocono Mountains also offers Polaris Slingshot rentals for a 360-degree view of the region.
Don't forget about our other adventures and events throughout the season. With special offers on activities and accommodations, you can save on your getaway.