What do bats, bees, dogs and sheep have in common? They're all part of eco-friendly initiatives at hotels and attractions in the Pocono Mountains!
In honor of Earth Day, we asked some local businesses about their efforts to protect the planet. Here are just a few of the fun facts we learned.
THE COUNTRY CLUB AT WOODLOCH SPRINGS
Geese get in the way of golf. Large flocks and nesting birds can cause serious health and safety hazards. Instead of hunting or harming these creatures, the maintenance staff at Woodloch Springs employs a four-legged bouncer to keep the birds at bay. Bogey the Brittany Spaniel is trained to harass geese and keep them off the course—no chemicals required. More Woodloch Green
Fun Fact: Bogey's bringing in backup! A second pup is learning the ropes of pest control at Woodloch Springs.
---
THE FRENCH MANOR INN AND SPA
Le Spa Forêt at the French Manor is a fully green spa. From paint to plumbing fixtures, the space was designed with the environment in mind. Spa amenities include a saltwater pool and hot tub, where simple table salt is broken down to naturally chlorinate the water. This green alternative to pool chemicals is gentler on skin, eyes and the environment. More French Manor Green
---
THE LODGE AT WOODLOCH
A certified "Pennsylvania Pollinator-Friendly Property," The Lodge at Woodloch is home to a healing garden, a farm-to-table garden, an orchard and a pollinator garden. The farm-to-table garden is sustainably managed to provide vegetables and herbs for the resort's TREE Restaurant. The pollinator garden nourishes the Lodge's permanent guests: Over 100,000 honeybees. The bees work their magic on flowering plants and produce honey (over 80 lbs. in 2015!) for spa and dining specials. More Woodloch Green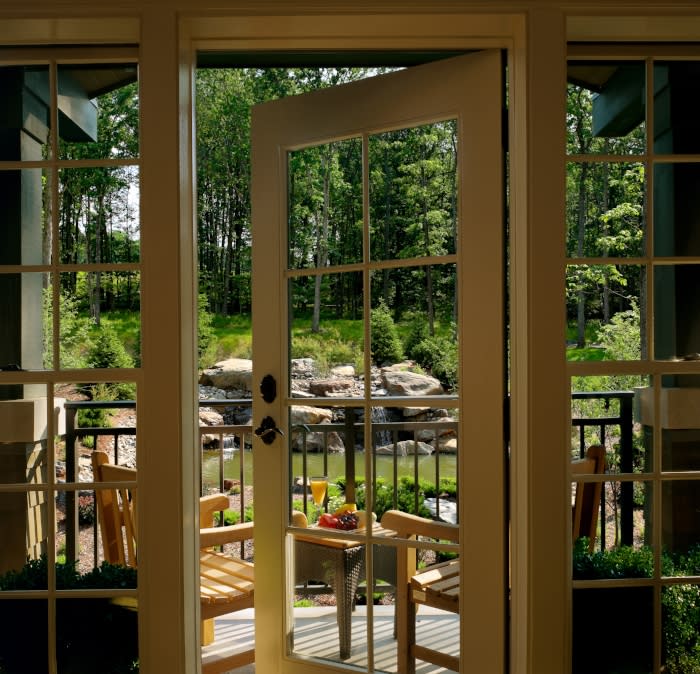 ---
MOUNTAIN VIEW VINEYARD, WINERY AND DISTILLERY
Sustainable methods are used whenever possible at Mountain View Vineyard, Winery and Distillery. Dry farming techniques cut back on water waste, mulching around vines promotes beneficial insects, and geothermal and solar energy naturally control conditions in the winemaking facility. In the tasting room, wine bottles, packing peanuts and tasting sheets are reused and recycled. Mountain View Vineyard's new winery building, set on a 90-acre farm, is expected to open later this year. The land has an Act 319 (Clean and Green) designation, so no more than 10 acres can ever be developed. More Mountain View Green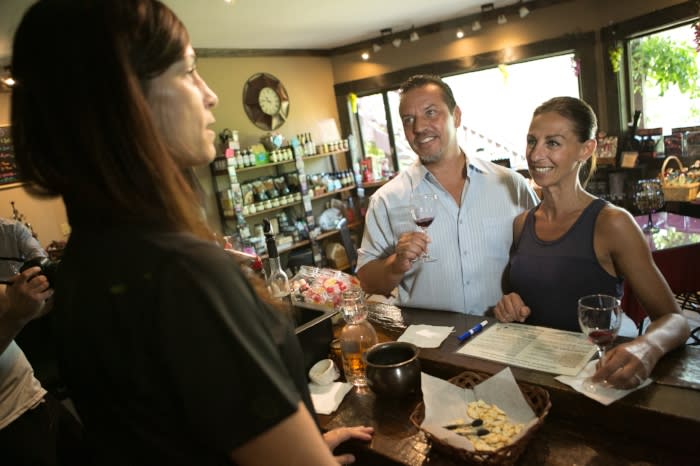 ---
POCONO RACEWAY
Pocono Raceway is powered by the sun! In 2010, construction was completed on the track's 25-acre solar farm. The farm supplies 100% of the track's power, and the surplus energy supports about 100 homes and businesses nearby. More Pocono Raceway Green
Fun Fact: Instead of using lawnmowers to cut the grass in the solar farm, Pocono Raceway brings in a flock of sheep!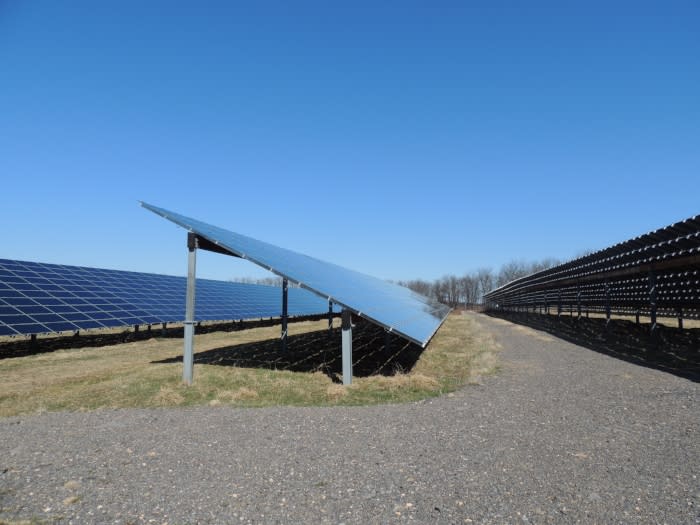 ---
WOODLOCH RESORT
Resource conservation at Woodloch Pines Resort includes towel and linen reuse programs, composting projects, and the use of infrared sensors to reduce electricity and water consumption. The resort's takeout containers are biodegradable and now, so are the toiletries! The resort will premiere a new line of eco-friendly products in 2016. More Woodloch Green
Fun Fact: Bothered by bugs? At Woodloch, bats provide natural pest control. Look for "bat boxes" in trees around the resort.
---
POSITIVE PARTNERSHIPS
TESLA DESTINATION CHARGING PROGRAM
Several Pocono Mountains destinations offer electric car charging through Tesla Motors' Destination Charging Program. Plug in and charge up at one of these participating properties: The French Manor Inn and Spa • The Settlers Inn at Bingham Park • Ledges Hotel • Cocoon Coffee House • Times House B&B • The Crossings Premium Outlets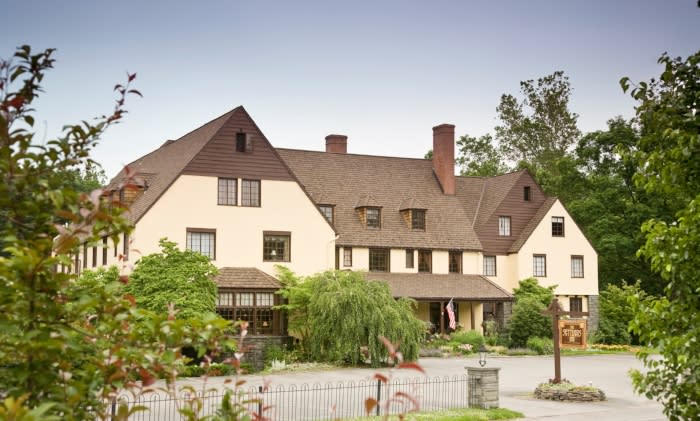 ---
GREEN LODGING PARTNERSHIP
With every reservation, guests at participating hotels contribute directly to the Delaware Highlands Conservancy and the protection of clean waters, healthy lands and abundant outdoor recreation opportunities in the Upper Delaware River region. Green Lodging Partners in the Pocono Mountains include: The Lodge at Woodloch • Harrington House B&B • Hotel Fauchere • James Manning House B&B • Ledges Hotel • Roebling Inn on the Delaware • Santosha on the Ridge • The Settlers Inn • Woodloch Resort
---
Watch the Snapchat story below for more information about the Pocono Raceway Solar Farm, and follow us (@PoconoTourism) on Snapchat for fun weekly stories from the Pocono Mountains.