You've probably spotted these distinctive dark blue signs with gold lettering along the roadsides of the Pocono Mountains and throughout the state of Pennsylvania. They're part of the Pennsylvania Historical Marker Program, and there are more than 2,000 plaques in the Commonwealth, with over 50 located in the Poconos, highlighting significant sights and stories from the past of our region, state and nation.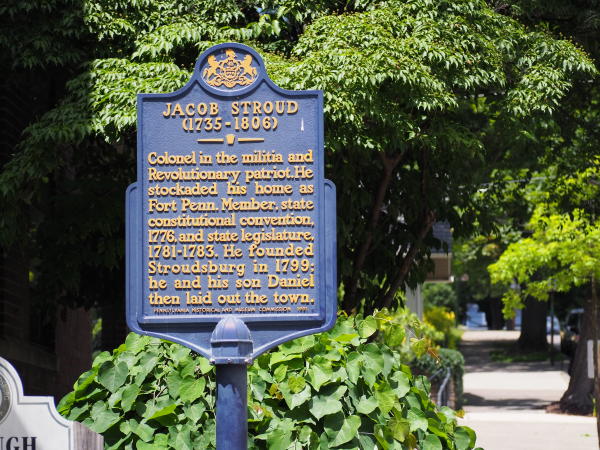 Maybe you've visited Dingmans Falls, but do you know who Dingman was? Did you know that the Father of the Conservation Movement called Milford home, or that the first commercial locomotive in the United States made tracks in Honesdale? As you're exploring the Pocono Mountains, you're treading ground that has been inhabited for over 10,000 years: archaeological evidence uncovered near Stroudsburg revealed one of the oldest Native American sites in the Northeastern United States.
There's a lot of local history to discover! Keep reading to take a closer look at some of the historical markers in the four counties of the Poconos and learn about local heritage attractions and museums where you can dive even deeper into the past.